What type of label adhesive is best for your products
Other articles you might like:
When labeling products, your label adhesive needs to do its job. Whether you're labeling items that will spend a lot of time in boxes or on shelves or containers that will be recycled or reused, there is an ideal label adhesive for your products. Read on to find out the difference between permanent labels and removable labels, and what is best for your products.
Avery always recommends that you test your labels and their adhesive on your containers before placing a large label order. Make sure the labels you choose work not only with your container but with your application method. They also need to be able to handle the environments where the end consumer will use them.
Permanent label adhesive
The vast majority of labels and stickers are made with permanent adhesive. They are generally less expensive than removable labels, and they work on most surfaces, forming a very strong bond. Typically, they can't be removed without soaking, scraping, or another removal method.
Labels with permanent adhesive are great for: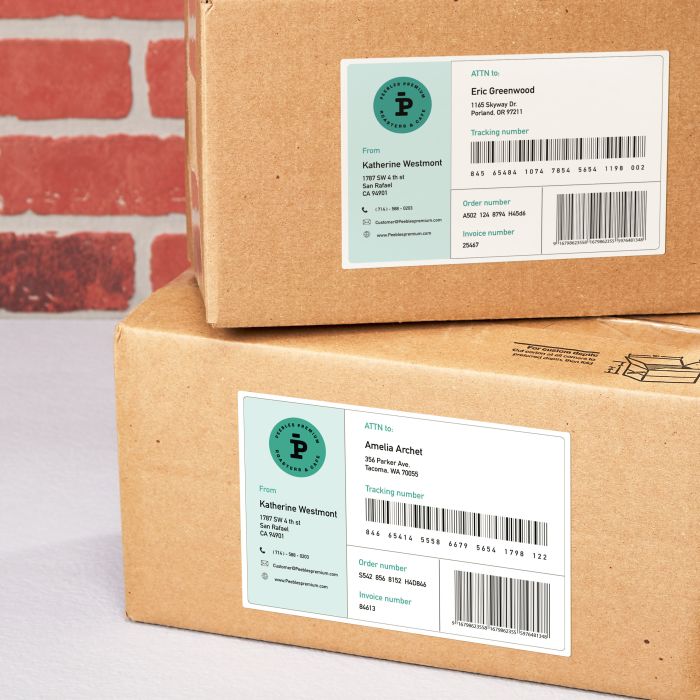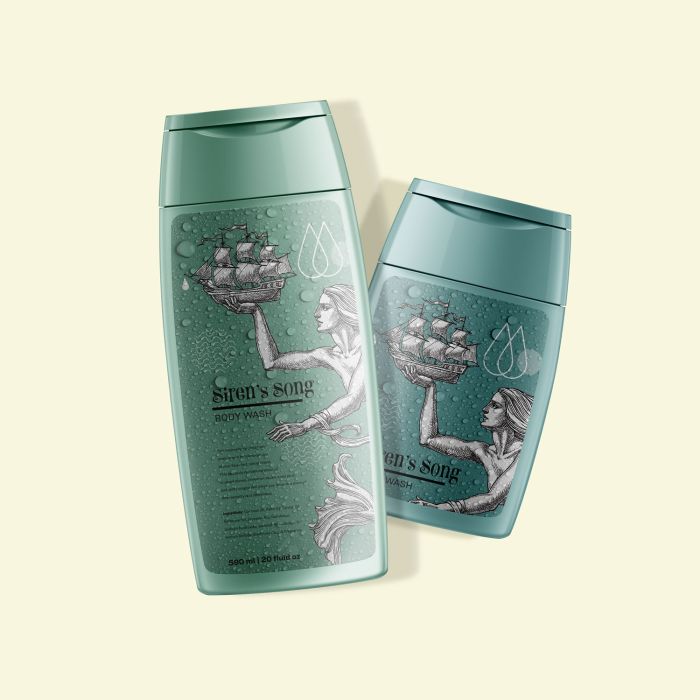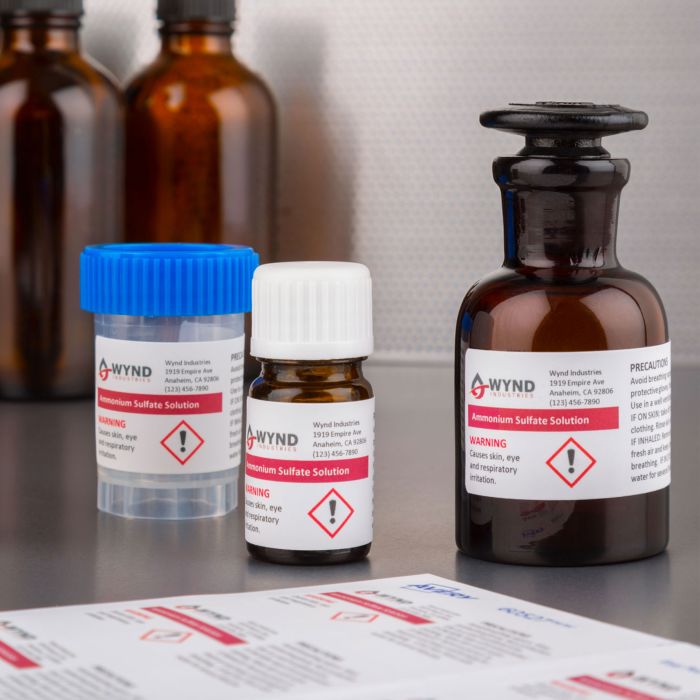 Product labels: Your branding labels are the first thing consumers see so you want to make sure they stick and stay put. Permanent labels can handle time in boxes and on shelves without peeling or curling.
Asset tracking & security: Protect your company's equipment and expensive items or secure food items with asset tags and tamperproof labels. Choose from a variety of styles to secure items such as electronics and machinery or food and grocery deliveries.
Shipping labels: Ensure your packages make it to your customers. Permanent adhesives keep shipping labels secure while in transit. However, if you are using shipping labels on reusable containers, you might want to consider removable adhesive so customers can remove the shipping label and reuse the box or envelope.
Warning & safety labels: Many industries require warning and safety labels. These are common in food, drugs, and other regulated products. Using permanent adhesive will keep your warning labels adhered to your packaging where needed.
GHS Chemical Labels: Chemical labels are labels that must adhere to the Globally Harmonized System of Classification and Labeling of Chemicals (GHS). They keep people and the environment safe, so they must be resistant to chemicals, UV, extreme temperatures, tears & abrasions, while staying permanently adhered.
Outdoor labels: Sun, moisture, and extreme hot and cold temperatures can all affect your labels. If you want your label to stay put in an outdoor environment, you need to choose the right label materials for the job.
Removable label adhesive
You can peel off removable labels after application without leaving residue or damaging the packaging. Most adhesives, whether permanent or removable, increase their bonding strength over time. So if items sit in a box or on a shelf for a long period of time, a removable label may not be easy to remove. A label's removability is very dependent on the condition of the surface it's applied to, as well as the environment where the container is stored.
If you sell things like candles, where a customer might want to reuse the container, a removable label is perfect. But if you sell less expensive items, it may not be worth your investment to buy removable labels. If you aren't worried about customers having to remove bottle labels then permanent is for you.
Labels with removable adhesive are great for: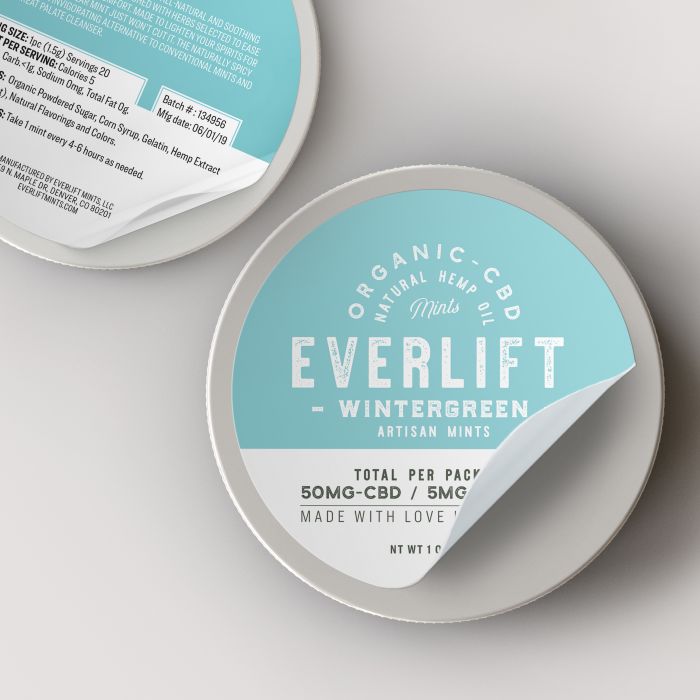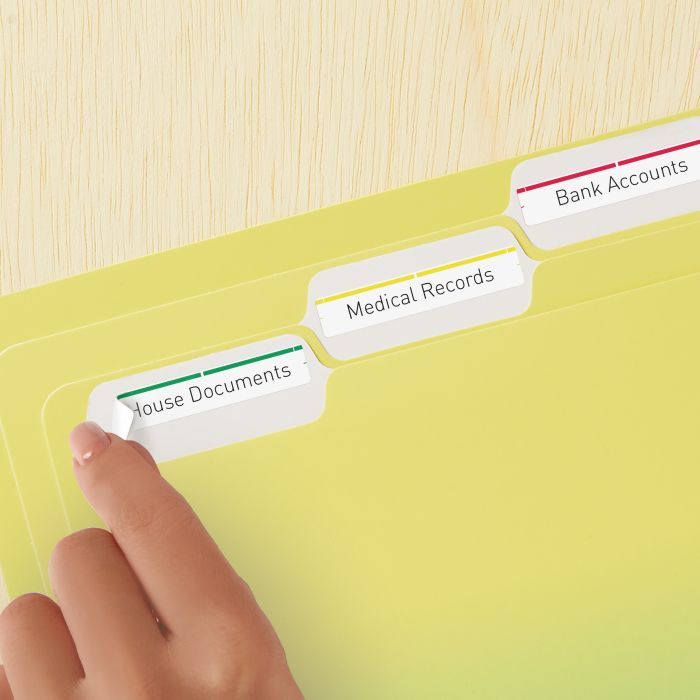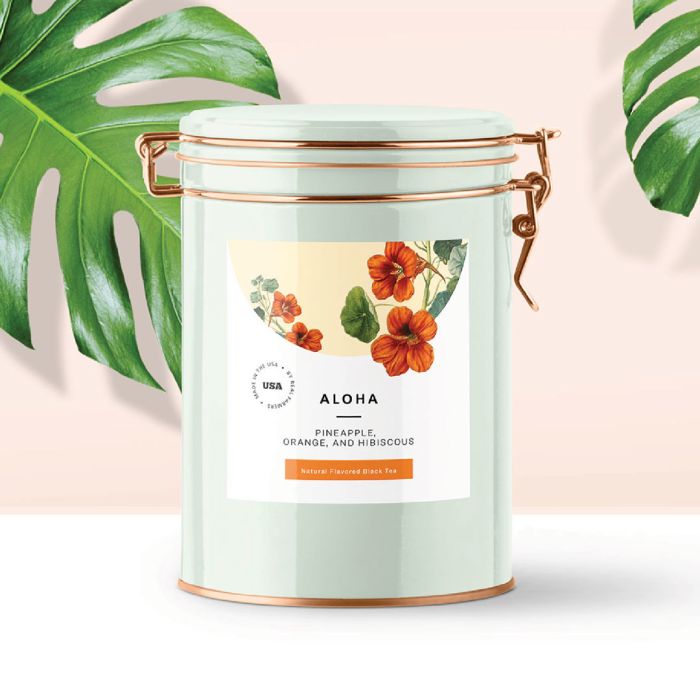 Product labels and price tags: Customers don't want product labels or price tags on a flower pot or picture frame. It can be horribly frustrating to try to remove a label from an item you want to display or save.
Medical charts and specimens: You may keep records or need to label test results for a medical facility. Removable labels help keep all of this organized when needing frequent updating.
Produce: We've all seen the little stickers on our favorite apple or orange. Obviously, permanent labels wouldn't be good in these instances as these labels must usually be removed before consuming the item.
Recyclable or reusable containers: Sustainable containers are increasingly popular. For example, if you're selling a line of salsas in Mason jars, many customers are likely to reuse the jar. Removable adhesive labels make that easier. Additionally, green packaging and recyclable options often require label removal before processing. Providing removable adhesive labels and helping people live better is simply good customer service.
Again, remember, Avery always recommends testing your labels and their adhesive on your specific item. Let them sit for 24 to 48 hours and see how they perform before placing a large label order. You can also request a free sample pack to check out all the materials our custom printing service offers.
If you have any questions or need any help choosing the correct label for your project, please reach out to our customer care team at (800) 462-8379. They will be happy to answer all your label questions and place an order.