Throwing a wedding shower is a fun and warm way to celebrate a friend or family member's upcoming marriage. But it can also be somewhat overwhelming. Fortunately, with a little preparation and a bit of creativity, you can put together a party that's truly memorable without spending a fortune.
Think themes
Picking a theme for the shower will actually make the rest of your planning easier. The theme will set the tone for the invitation, favors and decorations. There are lots of traditional themes: kitchen and tea party, romance and lingerie are always popular. Or, you could theme the party around the bride's particular passion. If she loves the outdoors, make it a beach party or garden party. If she loves wine, consider wine-tasting shower.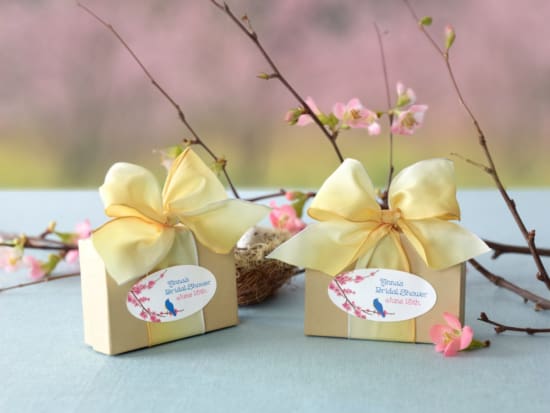 Create your invitations
Your theme will determine the look of your invitation. It might have flowers or beach balls, wine bottles or teapots. You can create fabulous, personalized invitations with matching address labels and return address labels using our free designs and templates at Avery Design & Print Online. Make sure and send your invitations out at least three weeks before the actual date of the shower.
Print personalized name tags
Some people might think that using name tags at a bridal shower is too formal. But the truth is, it's all in how it's done. A personalized name badge can be fun. It can help break the ice and get the conversation flowing…especially if it's done with flair. For instance, don't just create a name badge that says "Kathy Richards." Add a note explaining how each person knows the bride. For example, "I was Jennifer's first babysitter." Use our name badges and free templates and you can get a legible, polished look for everyone.
Seat assignments & party favors
If your theme is "stocking the bar" consider using small, half-bottle splits of wine as the party favor and place card for each guest. Create an arched label for each guest with a note from the bride, for example, "Cheers to Sally from Jennifer." Then apply the labels to the wine bottles and put one at each place setting. If you're hosting a garden party, create a cone out of construction paper or foil. Tuck in a bouquet of silk flowers. Add a label with your guests' name, and place it at their table setting for a lovely memento.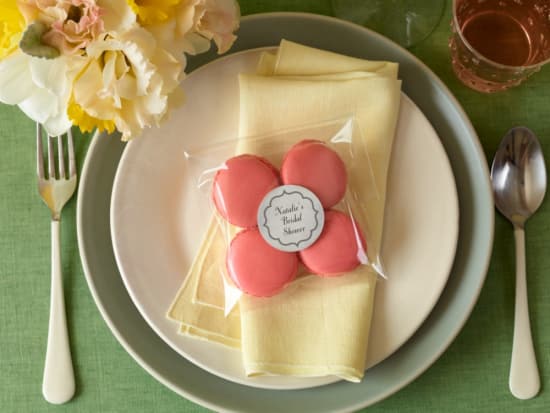 Don't forget to say thank you
Whether it's a big, formal shower or a casual get-together, a thank-you from the guest of honor is always appreciated. So make it easy. Create custom thank-you notes that match the theme of the party. To help out even more, print out a set of address labels for all the guests that were invited to the shower and a set of return address labels too. It will save time when sending out thank-you notes. Your guest of honor will appreciate your thoughtfulness and so will everyone else at the shower!