You've probably noticed the strange phenomenon that happens this time of year. There's the influx of pumpkins storming the neighborhood. The teeming cobwebs lurking in doorways, dark corners and sometimes, your hair. And everywhere you turn, you see more orange and black than you would at a Cincinnati Bengals game.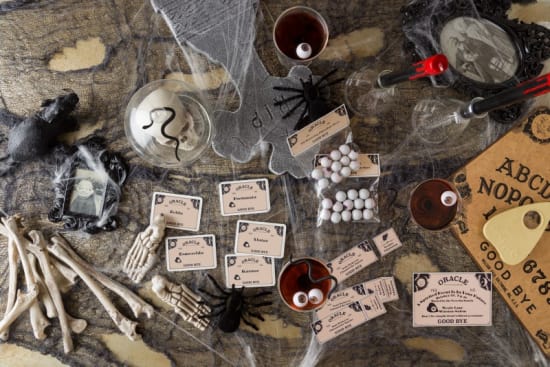 Halloween season has arrived, and it's time for the revelries to begin!
From tricks and treats to parties and projects, there are a variety of themes to choose from to make your festivities capture the spirit of the season. We've put together a few of our favorites just for you. The Halloween-themed design templates are easy to personalize and print with Avery Design & Print Online, so you can transform Avery products into your own unique, spell-binding creations. Take a peek-a-BOO at these ideas, and visit our gory gallery for more blood-curling designs—if you dare!
Spirited Celebration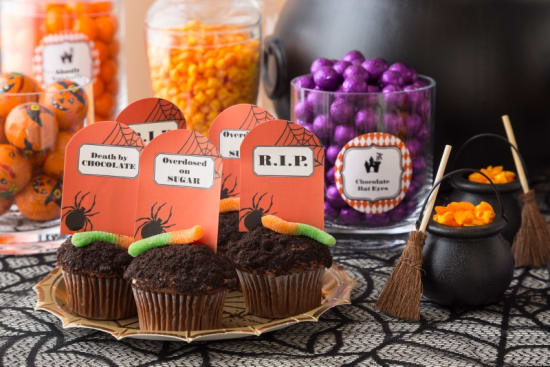 Host a ghoulish gathering of supernatural proportions or create decorations to wake the dead with this spirit board design theme. Coordinated invitations, tickets, bag toppers for treats and name badges for games make it easy to throw a paranormal party, create a haunted house event or deck out some terrific treats.
For invitations, click the link for the Oracle Invitation design from the Halloween Gallery. To apply the design to another product, click the "Use the Design on Any Product" link underneath the design and select the product of your choice.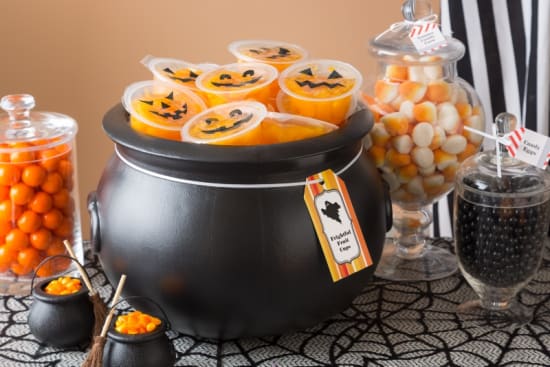 Creatures of the Night
These classic Halloween designs are enough to give anyone the creeps! Decorate your treats with bats, cats, ghosts, jack-o-lanterns and other critters that go bump in the night.
Tall, Dark and Gruesome
For hardcore Halloween enthusiasts, the celebration really starts with a blood-curdling scream. We've got a collection of morbid designs to get the spines tingling and the bones chilling, whether it's dripping blood, tombstones or other wicked effects.
Just choose a design from the Halloween gallery and make it your gore-ified best. Happy haunting from your fiends at Avery!