Ugh. You know how zombies always have the worst flesh breath? Turn it into fresh breath with these minty party favors. Create your own custom labels for candy boxes with your choice of a variety of pre-designed and blank templates on Avery Design & Print. We'll show you how you can start with a design template and change it using the design tools.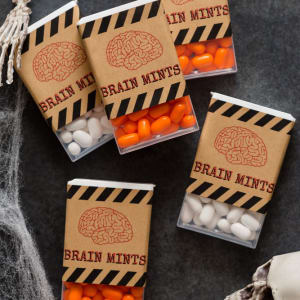 What you'll need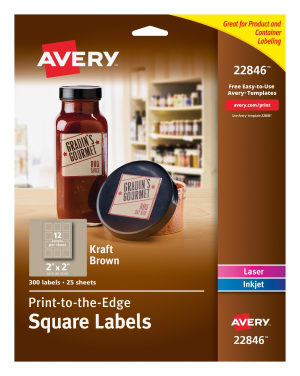 Create your labels
Click to select the images you wish to resize, move or delete.
Keep the text box and add your custom text: brain mints… zombie pills… anti-virus vitamins… you name it. We like the font style, "Special Elite," so we're sticking with it.
Move the text box and place it in your desired location.
Click the Images menu on the left-hand side and click the "Add an Image" button. To choose an image from your computer, click the green Browse button to find your image.
To find the brain clip art, click the Avery Gallery tab found on the top bar. Scroll down the themes on the left and click on Halloween. Click to select the brain image.
Click the image and use the anchors on the corners to resize the image. To change the color of the clip art, click the brain, then click the "Change Color" button in the Images menu on the left. The cursor will turn into a pen tool. Click the pen over the area of the image you want to recolor. A color picker window will pop up, where you can choose the color you want.
When you've finished customizing your design, click the "Preview & Print" button on the upper-right-hand corner of the screen to review. When you're ready to print, choose your print option on the right-hand side of the screen.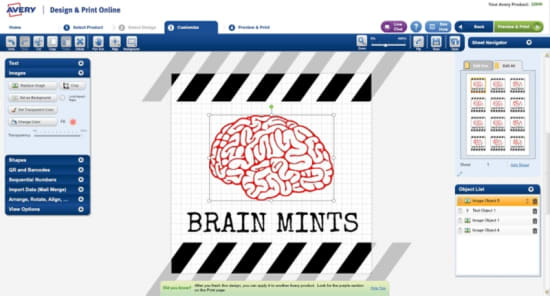 Use printed labels to decorate mint boxes, candy bars and other gory delights.