Other articles you might like:
You have your soap base, fragrance oils, dyes, and molds, now it's time to make your soap labels. With this helpful guide, we show you a variety of soap label ideas, shape options, and design tips to help you get your soap labels and packaging ready for retail or gifting.
If you use Avery labels, you'll see how easy it is to design your soap labels online with our free soap label templates. Then you can print them yourself or let Avery WePrint professionally print them for you.
If you want to design your soap labels in another software program, then you can simply upload your artwork into the Avery software and print, order, or re-order your labels right from there.
Another big bonus of Avery blank labels by the sheet and custom printed labels is that you can order a specific label size for no extra charge. So if you don't see what you need in our blank or custom printing label catalog, just enter the label dimensions you need and Avery will do the rest.
There are also no minimum orders. Buy just one blank label sheet or thousands of professionally printed roll labels. The choice is yours.

What you need on your soap labels
To stay in compliance with federal and state standards, you need to confirm that you are selling soap and not cosmetics per the FDA. Under the law, traditional soap products are made up mainly of alkalis and fat and don't make any label claim other than the cleansing of the human body. These are not considered cosmetics under the law and are under the jurisdiction of the Consumer Product Safety Commission (CPSC).
You should also make sure to carefully read the FDA's Is it a Cosmetic, a Drug, or Both? (Or Is it Soap?), as well as their Soap FAQs, and Soaps & Lotions to determine exactly what you are preparing to sell.
The CPSC states that to be regulated as a soap per the FDA your product must:
Be composed mainly of the alkali salts of fatty acids.
Be the only material that results in the product's cleaning action.
Be labeled and marketed for use as soap only.
Once you've determined you're selling soap and not cosmetics, then you have three things to include on your label.
Product Identifier (Soap)
Net weight of the soap
Business name and address
You don't have to list the ingredients in your soap but it's a good idea from a marketing standpoint. In today's world, most people want to know what is in their products, especially items like artisan soaps.
Once you know what to include on your soap labels, then it's time to decide what shape and size. Below we've included some of the most popular soap labeling ideas that are trending today. All of these soap label ideas can either be order professionally printed or you can print yourself using Avery Labels.
Rectangle labels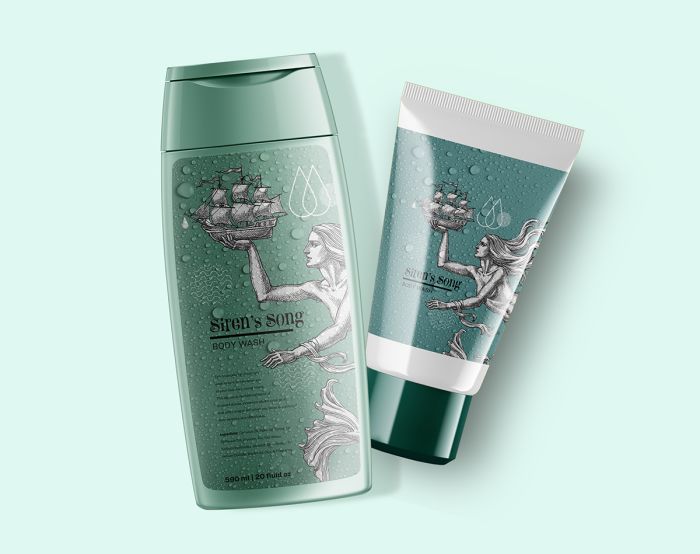 Traditional rectangle labels work great on bars of soap, large bottles of liquid soap, and even squeeze bottles. You can print your own standard rectangle labels using blank sheet labels or Avery retail packs, or upgrade your look with professionally printed labels.
Try the white squeezable film or clear squeezable film for squeeze bottles and tubes. These flexible waterproof films are available through our custom printing service, Avery WePrint.
Check out our free rectangle soap label templates.
Round labels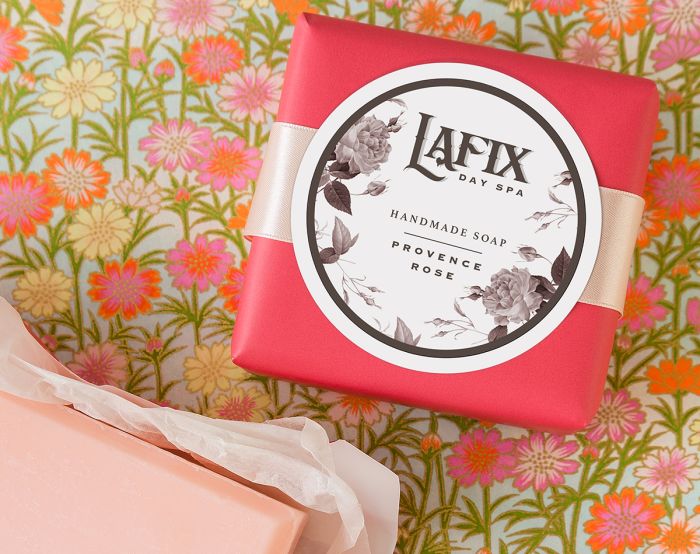 For a round bar of soap, obviously, a round label is the perfect option. But we love the look of round labels on square bars and rectangle soap. Accessorized with a simple piece of ribbon or kraft paper can make a beautiful package. Round labels add a great look to liquid soap bottles as well.
You can shop a wide catalog of blank and custom printed round labels and stickers from Avery. You can also use Avery retail packs that you can buy in stores or online.
Check out our free soap label templates for round labels.
Oval labels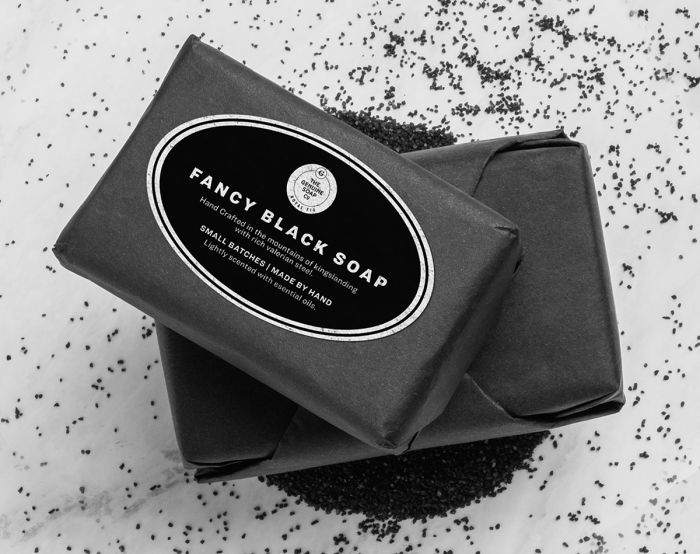 Oval soap labels are extremely versatile and can work on a wide variety of soap containers. They were great on belly bands around rectangle bars of soap or bars wrapped in cellophane. They're also beautiful on small bottles of liquid hand soaps.
Choose from a huge selection of blank and custom printed oval labels and stickers from Avery. You can also use Avery retail packs that you can buy in stores or online.
Check out our free soap label templates for round labels.
Square labels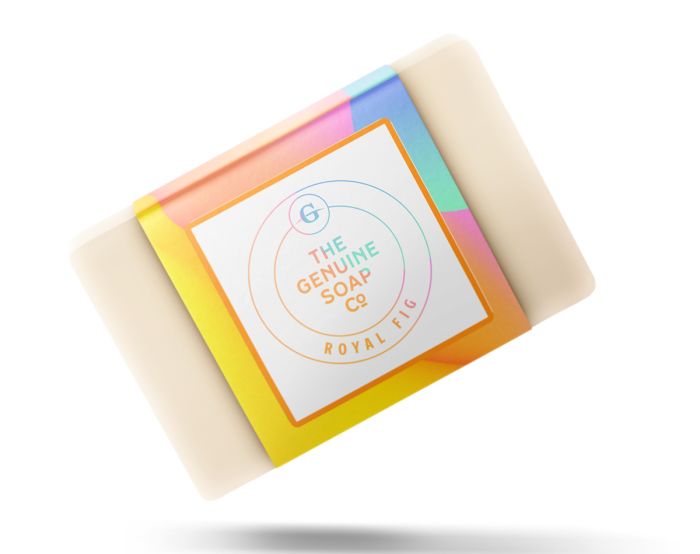 Square labels can work on almost any type of soap packaging. You can even use them on a round bar of soap. They are great for sealing tissue-wrapped soaps or plastic-wrapped.
As with most Avery labels, you can choose from a wide collection of blank and custom printed square labels and stickers from Avery. You can also use Avery retail packs that you can buy in stores or online.
Check out our free soap label templates for square labels.
Wrap labels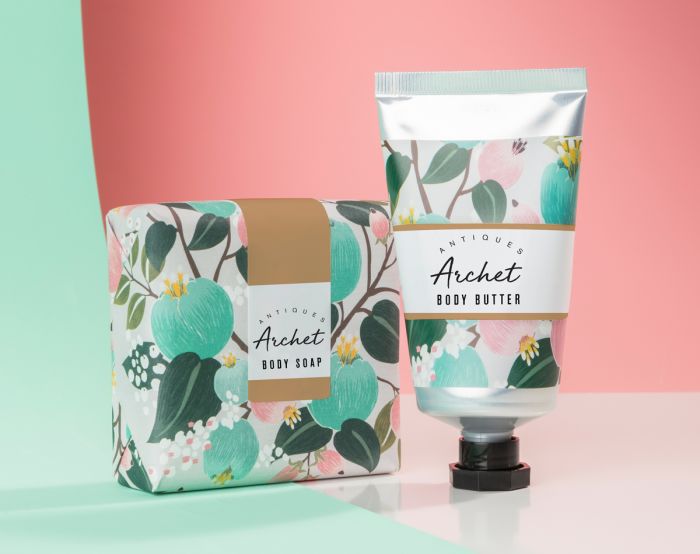 Whether you have a cardboard sleeve or your soap is wrapped in paper or plastic, a wraparound label is a great way to get a unique look. You can use simple long rectangle labels to achieve the look you want. or try combining a wraparound label with a round or square label for a look that really pops.
Check back at avery.com in a few weeks for some exciting new printable blank label shapes coming your way, including cigar bands, lollipop-shaped labels, and hexagons. You can also buy wraparound labels in Avery in-store packs.
Check out our free rectangle soap label templates.
Arched labels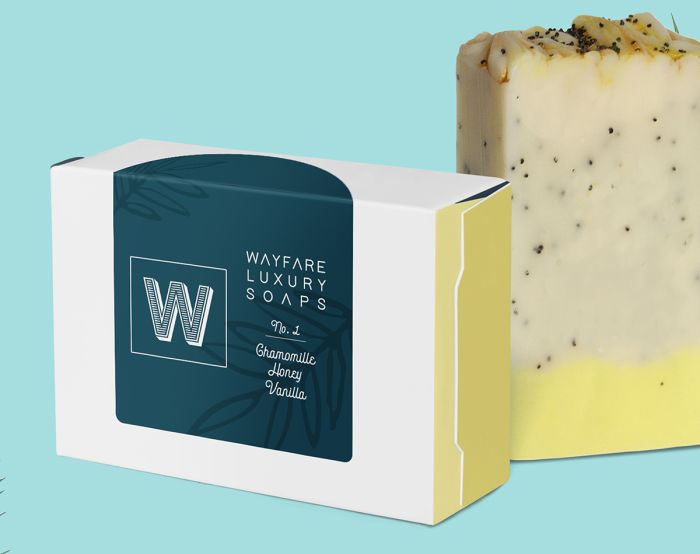 Arched labels are another easy way to add a different look to bar and liquid soaps, or even bags of soap samples and chips. Fold the arch over the top of the bar or down the side. Then add extra info like ingredients or scents on the round edge. You can find Avery printable arched labels in retail packs of set quantities.
Check out our free soap label templates for arched labels.
Scalloped labels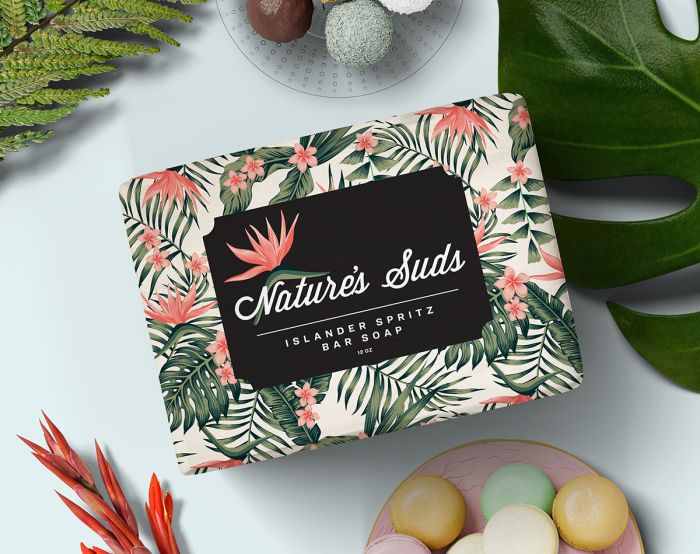 Using labels that feature scalloped edges or corners is a great way to add extra style to your soap without sacrificing functionality. You can find a variety of shapes with scalloped corners or edges, including round, oval, and square and they're an easy way to add some intrigue to your soap products.
Along with all of our professional customizable soap designs, you can find thousands of free templates in the Avery template library. You can also choose a blank template and design from scratch.
No matter which method of designing and printing you decide to go with for your soap labels, Avery is here to help. Please reach out to us at (800) 462-8379 if you have any questions or need any help designing, printing, or ordering your custom soap labels.