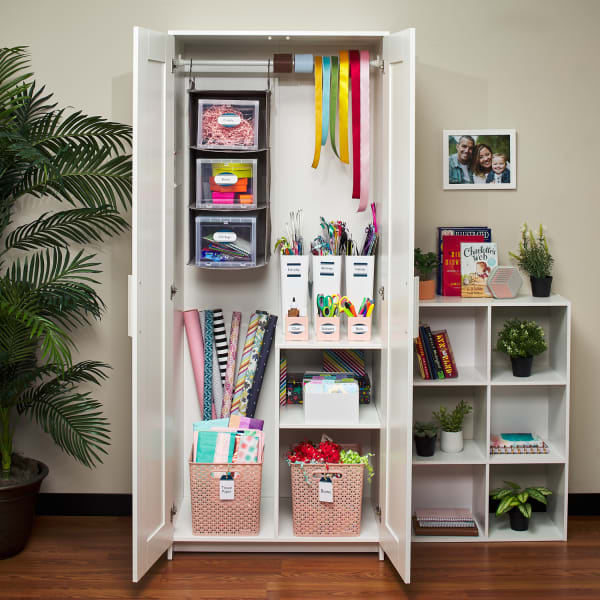 Package all of your wrapping supplies into one tidy area in your house with your very own wrapping station. With just a closet, some bins and a few personalized labels, you can organize a neat gift wrap station that will serve you all year round. We've bundled together a few clever ideas and templates to help get your crafting station rolling.
Wrapping Station Drawers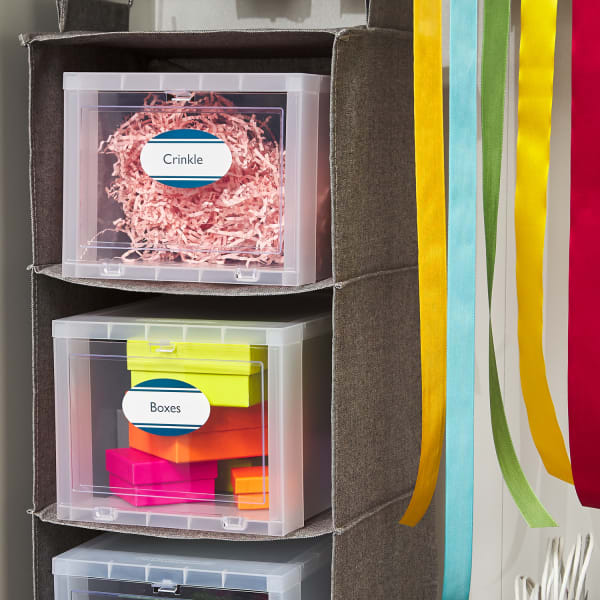 Label all of your drawers and supplies with oval labels (94056)
Use drawers or plastic containers to help contain larger and more unwieldy supplies like packing materials, boxes and delicate bags. Clear containers are the best option since you can easily check where everything is at a glance.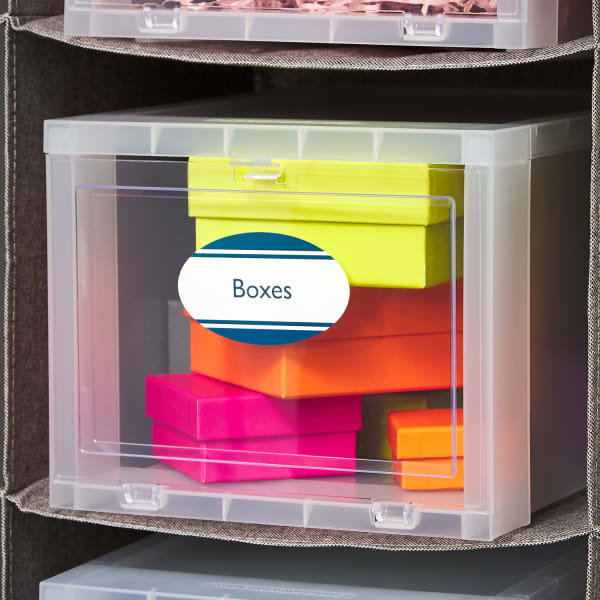 Create your own themed designs with printable oval labels (22829)
Labels are also an amazing way to clearly mark your drawers while also adding a colorful theme or design. Design & Print makes it easy to customize these labels with your own text and images so that you can add your own unique touch.
Click here for the gift wrapping station drawer label template.
Small Supply Organization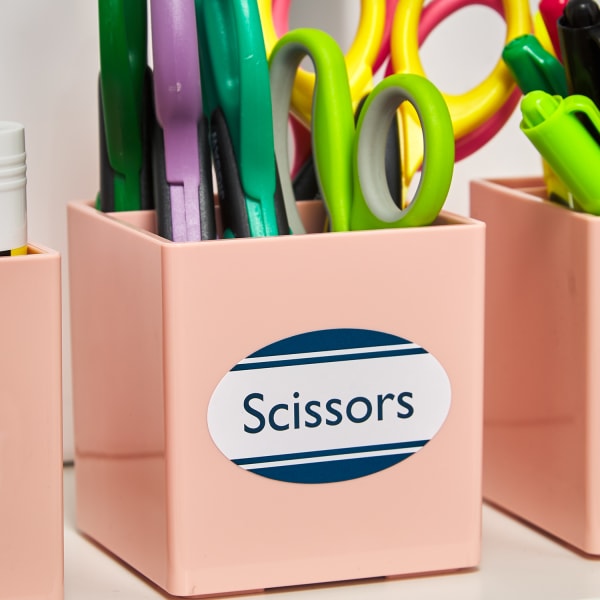 Organize writing instruments and tools with small oval labels (94051)
Pen holders, cups, jars and other small containers are ideal for keeping track of your smaller wrapping supplies. Writing instruments, glue, scissors and other handheld tools are some of the easiest things to get lost in the shuffle so make sure to have dedicated spaces where you can return these supplies.
Click here for the gift wrapping station organizer label template.
Gift Bag Storage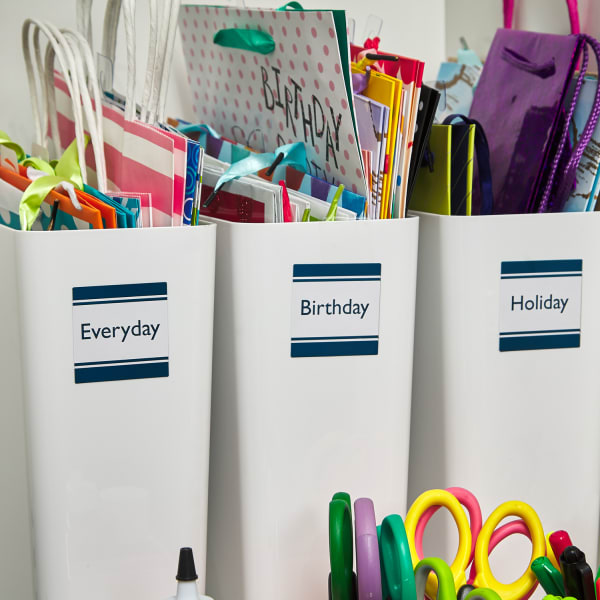 Mark your gift bags by events with square labels (94107)
A great way to divide and organize all of your gift bags is to categorize them by special events and occasions so that you can quickly sort through them when you need them. You can also organize bags by size, color and material as well.
Click here for the gift bag storage container label template.
Gift Wrap Station Organizers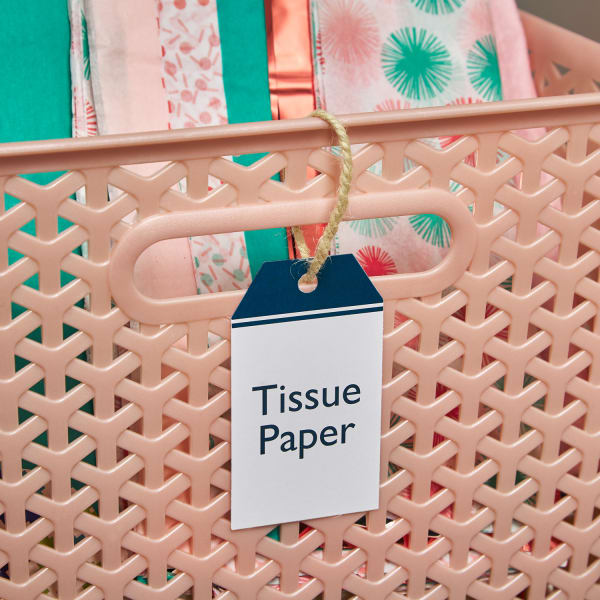 Categorize baskets and bins with printable tags (22802)
Crafting racks and specially designed containers are available for rolls of wrapping paper but bins and baskets are a great way to organize tissue paper, gift bags and other wrapping supplies. Along with a custom-printed tag and some twine, baskets can add a pleasant and homey charm to your gift wrap station.
Click here for the wrapping paper storage tag template.
Greeting Card Storage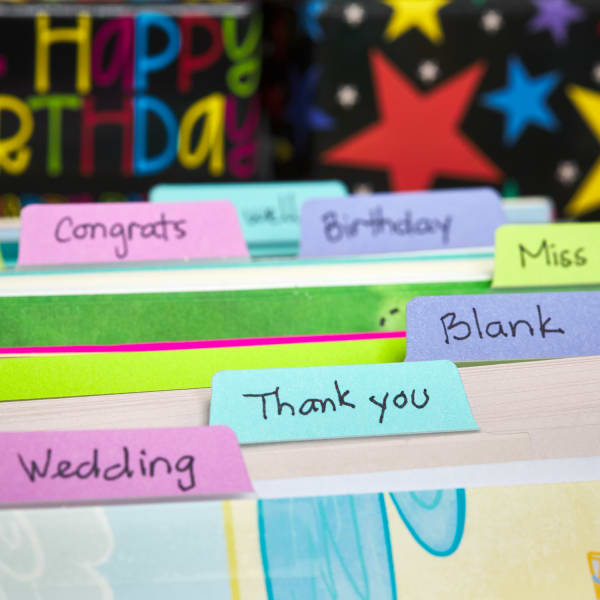 Craft your own custom dividers with repositionable Ultra Tabs® (74867)
Photo boxes can be turned into easy filing systems for greeting cards with durable and repositionable Ultra Tabs. Ultra Tabs are writable so that you can instantly create your own personalized dividers by occasion. You can also check out our handy color coding article for some ideas on how you can streamline your organizational system.
Looking for a specific kind of label? Then try taking a look through our blank label products to find just the right labels for your project. Customize your own labels by material, shape and quantity to create the perfect labels that will complete your wrapping area. We can even print and ship labels, cards and more to your door with our WePrint printing service.
Products used in this article:
2″ x 3-1/3″ Oval Labels (22829 / 94056)
1-1/2″ x 2-1/2″ Glossy Oval Labels (22804 / 94051)
2″ x 2″ Square Labels (22806 / 94107)