See more articles you might like:
Coming up with the perfect gift for customers and clients this holiday can be time-consuming and frustrating. But it may not be as hard as you think. Look around you. Do you sell a product or service that you could turn into the perfect holiday gift for clients?
If you're proud of your products or services, and if you partner them with the right accessories, you can create an amazing Christmas gift or other gifts every client or customer will love.
We've put together six quick tips, as well as a few gift box ideas o help you turn your products into an ideal business gift.
1. Add items that go with your product
Try to give a gift that immerses your client or customer in an experience, or give high-quality gifts that are useful but also fun and unique.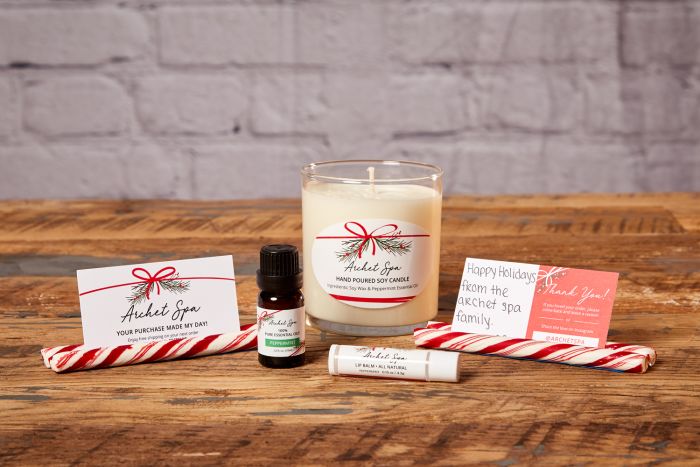 Just make sure to don't overdo your product play unless you're trying to showcase something new like a collection of new essential oils. Otherwise, add items that will complement one of your oils. Try a relaxing aromatherapy candle, a sleep mask, and maybe a nice mug and some gourmet tea.
If you own a nursery, pack up a bottle of your secret fertilizer and include a small pot, some soil, a little trowel, and a coupon for a free plant. Not only will they have fun choosing and creating their own gift but it also gets them back into your nursery to possibly make more purchases.
Obviously, some gifts aren't appropriate for every recipient, so do some research before giving everyone the same gift.
2. Partner with other businesses
To not only make your client gifts special but also help other small businesses, you could try partnering up. For instance, a dog groomer and dog walker could both offer each other's services or products as part of their holiday gifts.
The local coffee roaster might partner with the bakery down the street for the ideal Christmas morning gift. What goes better together than freshly roasted coffee and some homemade biscotti? Toss in some coffee mugs or a small french press and maybe a favorite flavoring to complete the gift.
If you do partner with someone who offers a service instead of a product, make sure they give something free. Don't just give a gift box full of 20% off coupons to the neighborhood businesses. People get those in the mail already once a week.
3. Add a personalized touch
You don't want your holiday gift to look like a product sell, even though it can be an effective marketing tool.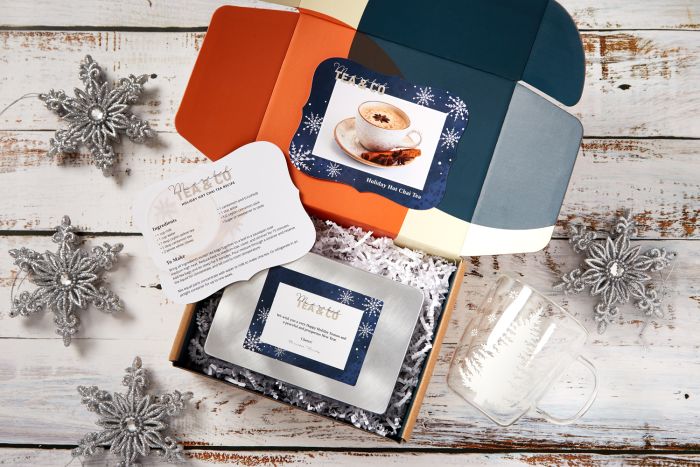 Adding a few holiday-themed labels, tags and cards can hide any unappealing product labels and add a festive touch to the unboxing experience.
You can add your own special holiday message or even create seasonal product labels to fit your gift. Avery lets you easily personalize labels, cards, and tags using our free templates. Then simply apply the same design to all your different products.
For an even more personal touch, include a customized card that features not only your holiday message but the story behind the items you chose in your gift.
4. Make it Instagram worthy
When is a Christmas gift not just a Christmas gift? When it gets shared with hundreds or even thousands of others via social media.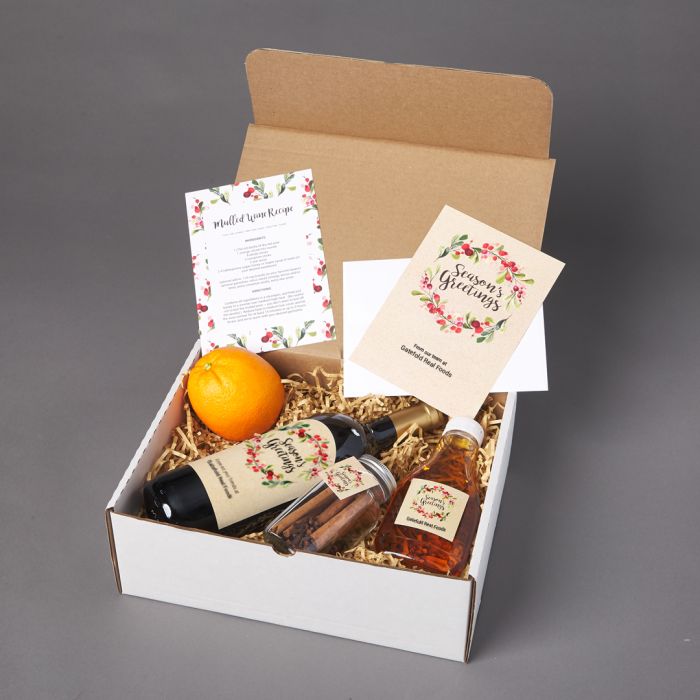 While unboxing videos on YouTube are huge mainly among kids, a beautifully packaged gift can lead to the recipient sharing it with all their friends and followers on Facebook and Instagram with a callout to the gift giver. That's called free marketing.
To make photo-worthy presents, choose a color palette that coordinates with your products. Then build your accessories, packaging materials, and printed cards and labels around that theme.
Shredded packing papers come in a huge variety of colors, and when you add in coordinating labels and cards, as well as pops of complementary colors, it's easy to make a standout gift.
5. Create an assembly line
Once you have your gift how you want it, set up an assembly line to make the packaging go easy.
Start by applying your personalized labels and tags to all of your gift items. Then proceed with packing your boxes. Even if you only do two or three at a time, it will keep things moving faster and keep your gifts looking consistent. And have the example gift in view, so others helping out will know how to pack it properly.
Not only does this help get your gifts packed and wrapped quickly, but it can also be enjoyable for employees. Treat the team to snacks, beverages, and some holiday music to make it a fun team-building project.
6. Get inspired
Our team at Avery put together some sample client appreciation gift boxes to help you get your imagination going.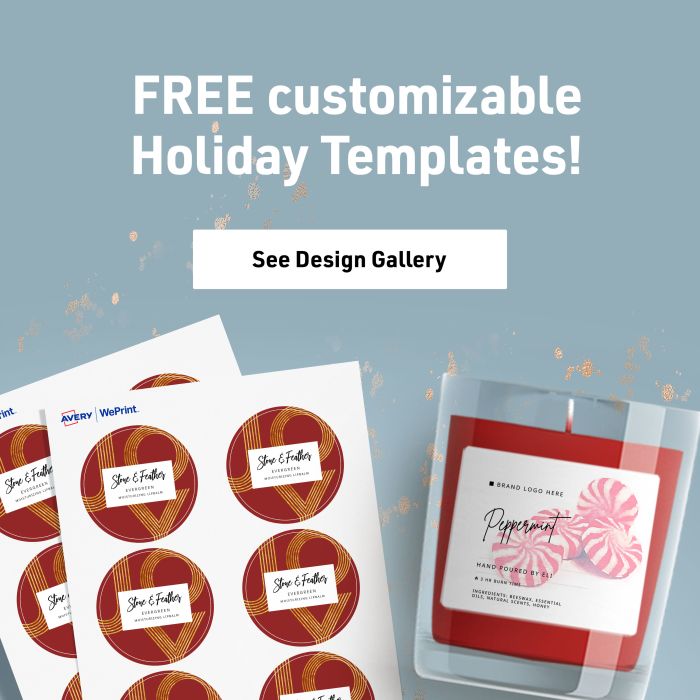 Our gift box ideas below feature free templates that you can personalize for your own gifts. You can customize your message, fonts, color schemes, and more.
All of these gifts are easy to put together. Just get creative and think of unique ways you can combine your products with different items to make a thoughtful business gift.
Easy client gift ideas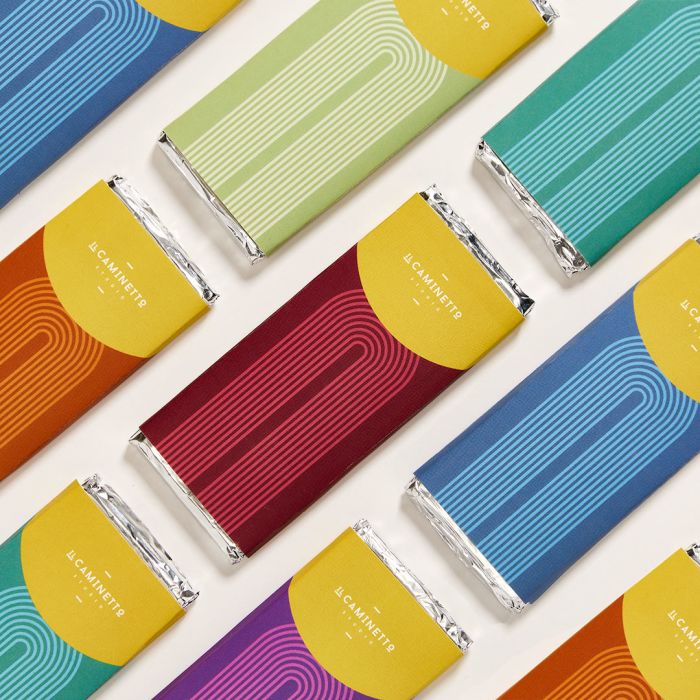 Sweet treats
Whether you sell chocolate, saltwater taffy, or mixed nuts, it's simple to create a gift box to delight everyone.
You can include a variety of your newest candy bars or make a fondue kit that includes your chocolate along with a small fondue pot, skewers, and cookies or marshmallows.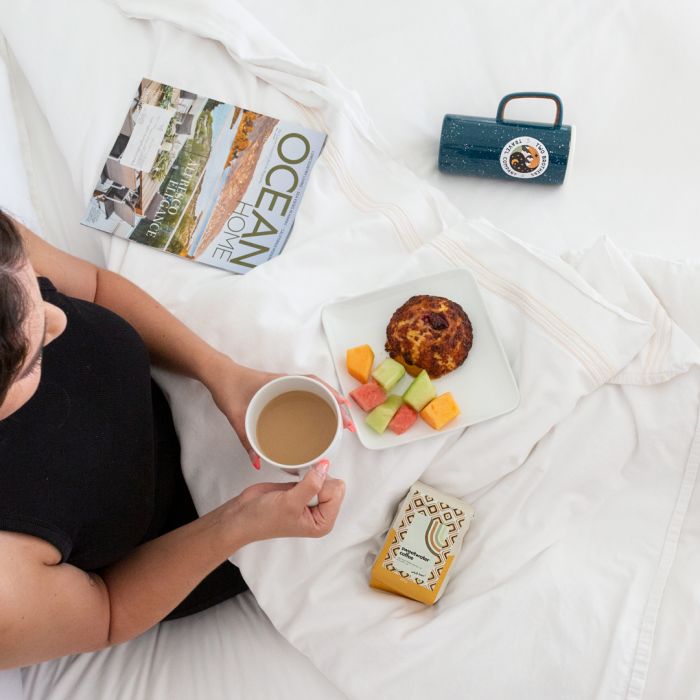 Morning grind
A coffee gift box can work for a variety of businesses, whether you sell coffee, spices, or even custom drinkware.
Simply include items that go well with coffee, like a special mug, sweet toppings, flavorings, cookies, a book, or even an inexpensive customized spoon.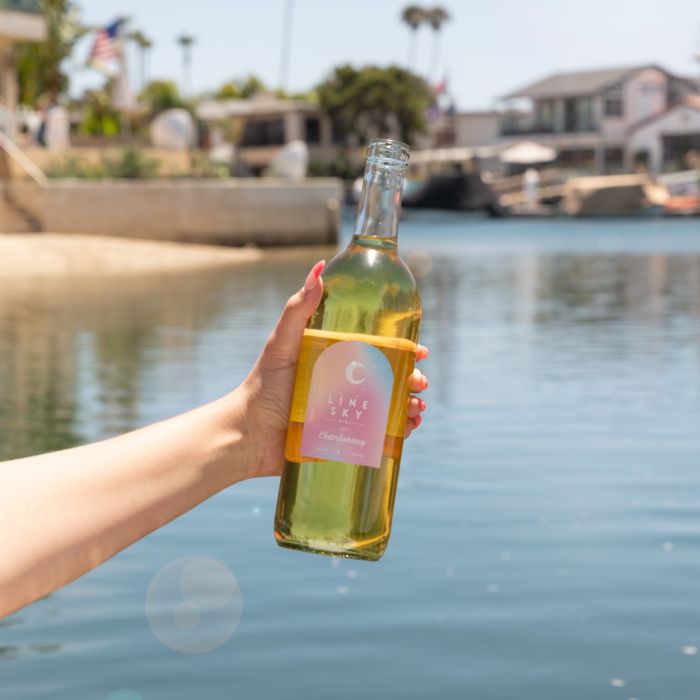 Drink it up
Whether wine, champagne, beer, or a non-alcoholic beverage, if you sell a special brew it can make a beautiful gift when surrounded by the right accessories.
Include glassware, a corkscrew or bottle opener, some small nibbles, and maybe some nice cocktail napkins to give your client a gift they can use for a quick picnic.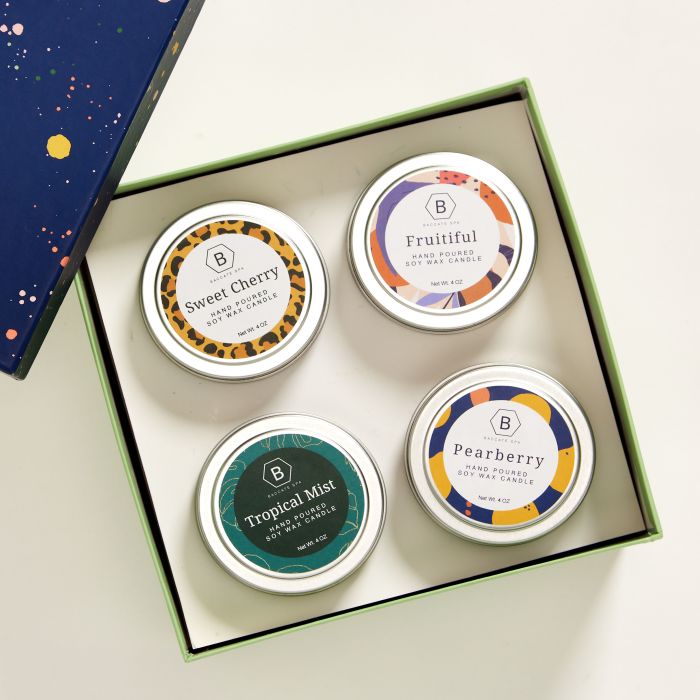 It makes scents
If you sell hand-poured candles, essential oils, diffusers, wax melts, or other scented gifts, it's easy to create a special gift. With candles, you can add a wick trimmer, snuffer, and a box of personalized matches. For essential oils, wax melts and diffusers add an appropriate warmer or jar and reeds.
If you're going to gift a collection of your products, just make sure they're a fun assortment that your client can enjoy or regift. Yes, that happens. But consider it free marketing.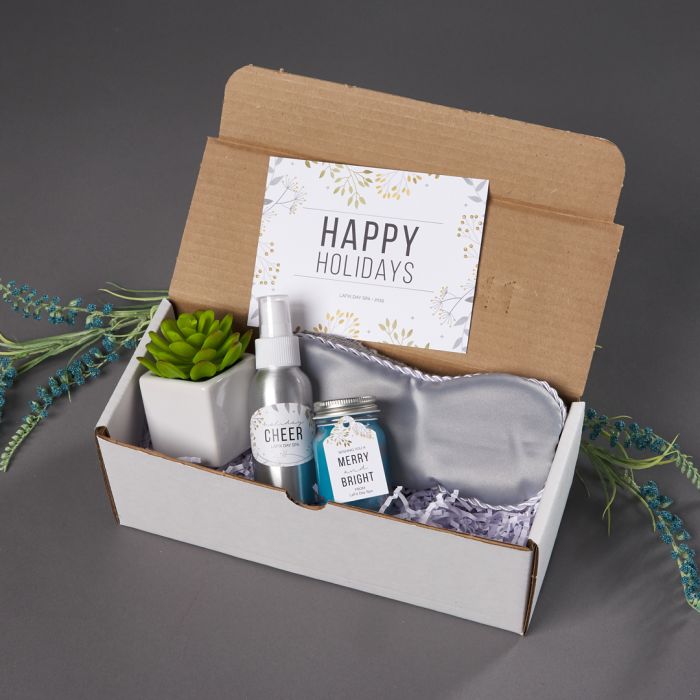 Spa day
Everyone can use a day of relaxation but we can't always afford it or take the time away from family. So send a gift that they can sneak away for 30 minutes.
Include a silky sleep mask, a calming scented candle, a succulent or small bunch of dried lavender, and a bottle of pillow spray.
Still want more?
If you want even more Christmas gift and holiday gift ideas, check out our Inexpensive Holiday Gifts for Clients. To learn how much to spend and who you should give gifts to, read our tips on gift-giving etiquette.
Our holiday page offers a variety of ways you can personalize labels, cards, and tags to customize your client gifts. Whether you print the products yourself using Avery blank sheet labels and our printable postcards, or you use Avery WePrint, our professional printing service, it's easy to get the festive look and feel you want for your gifts that is sure to impress your clients.
What's the best or worst corporate gift you've ever gotten? We'd love to hear about it. Share in the comments below.