Selling your product to retailers is often the next step in growing your small- or medium-sized business. With retail distribution, you can access new markets, grow your audience, and help more people find your products. First, however, it's vital to figure out a strategy for how to sell your products to stores before you start.
In this article, you'll learn why you should consider retail distribution, what you need to do before you consider retail, and what steps should you take as you begin the process.
Why do you need retail distribution?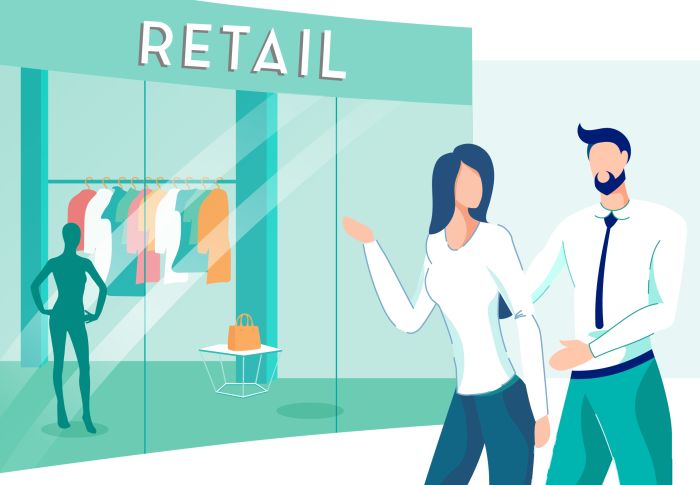 Retail distribution may sound challenging but there are immense benefits that can grow your company. Selling your product to retailers means more opportunities for your company to expand, even if your eCommerce website is doing well.
Increased sales
The effort of getting your product onto retail store shelving is generally rewarded with increased sales. Retail stores serve a broad segment of the populace, so your products are in front of more people than they would be otherwise.
Once you figure out how to sell your products to stores, you will likely see a dramatic increase in sales due to the broader audience. Additionally, you'll enjoy the benefits of store advertising without the additional investment.
Broader reach
Retail stores, especially regional and national chains, can dramatically boost the visibility of your products. If you've previously employed a niche marketing strategy, you may need to adjust your strategy to match this broader audience.
Typically, retail distribution contracts grow as your product sells off the retail shelving. This allows your company to grow and expand at a reasonable rate, rather than trying to supply every store in the chain immediately.
Additionally, the growth also brings different marketing opportunities for your company. As your company grows to accommodate the increased demand from selling your product to retailers, you can create larger marketing strategies.
Cost management
Typically, selling your product to retailers also means reducing your overall costs. While you still have the manufacturing and labor costs, a chunk of the marketing, retail distribution, and other costs associated with making sales, shifts to your partner stores.
Part of how much of the cost management shifts to stores will depend on the contract. You are more likely to get favorable contract terms if you determine how to sell your products to stores through the benefits and margins the store will make.
Convenience
Retail distribution is a convenient option to grow your business as well. With it, you can reach a greater number of people without needing to expand delivery infrastructure. And, as mentioned, the store takes on a significant amount of the day-to-day sales aspects for your business.
Before you move into retail spaces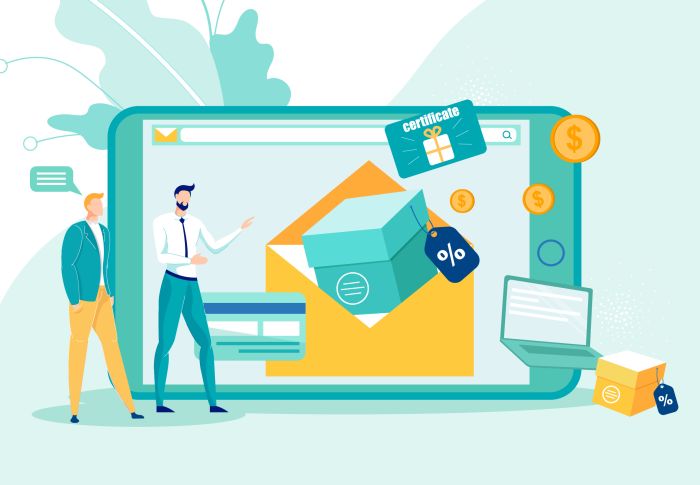 Choosing to move your products to retail distribution is a significant step for your business. However, before selling your product to retailers, you should prepare for the change in your business model to avoid overcommitment of resources.
Production capabilities
A significant challenge for small businesses when they first begin working with retailers is ramping up production quickly enough to meet the demands of retail shelving. Unfortunately, many small businesses fail and end up closing if they cannot meet this challenge.
To avoid this fate for your small business, it's best to develop a multistep plan so that you have the pieces in place to grow. You never know if your product will take off in the retail space, so planning for contingencies improves your odds of success.
Quality control
With increased production comes an increased risk of quality control problems. Your products must remain pristine and functional, or customer complaints will damage your company's reputation. Since your reputation is critical to attracting new customers, you need a plan.
With a small- to medium-sized business, a quality control team may seem excessive. However, developing a quality control plan and day-to-day strategy is not. By establishing these procedures, you can also improve the overall product you deliver.
Packaging for retail
Packaging for retail shelving may be significantly different from the packaging you use for eCommerce sales. Selling your product to retailers means you need packaging meant to attract the eye as well as remain legally compliant for your niche.
There are many resources for developing the best packaging for your product. However, everything should match your existing branding from the product labels to the outer shell to a thank you if you use them.
Branding your products
Branding is critical so that people recognize your company. Your brand is a mix of literal elements, such as colors, and non-literal ones, like your company values. If you have not put together a brand plan before, now is the time to do so.
A brand plan is how you intend to present your company to the public. It goes into your advertising, website design, customer service, and more. If you are unsure how to develop a branding plan, it is something you can outsource.
Shelf appeal
When you're working out how to sell your products to stores, it's essential to consider the shelf appeal. Beyond where your product could be successful in the store, you need to outline how your product will convince consumers to buy it.
Shelf appeal applies to everything from the branding on the packaging to the overall company narrative. You may even want to develop display options that draw the eye to the product, like color variations in packaging.
Tips to gain recognition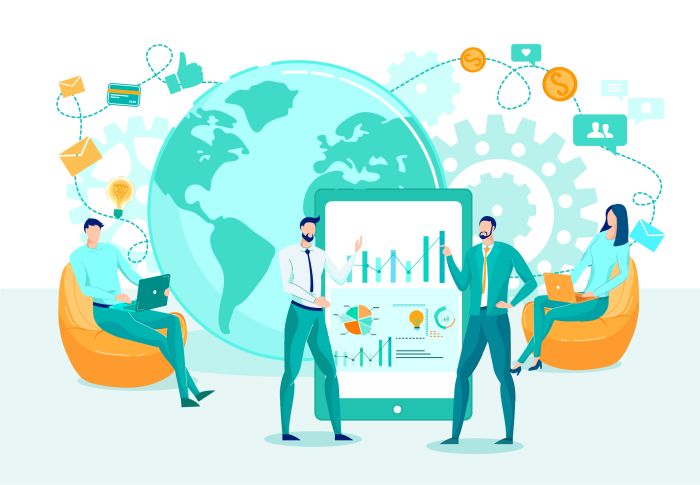 Part of how to sell your products to stores is figuring out your best options for gaining the recognition and reputation necessary to make sales in stores. While a quality product can accomplish many things, taking these steps can help your product's popularity grow faster.
Get trademarked
Trademarking your company name and unique product names is a wise business decision. Filing the paperwork on a trademark protects your company as you expand and prevents your competition from using a similar name, which would mean they could bank on your reputation.
Trademarking is a straightforward process that involves filing with the US government. In return, your company can operate nationally under the same name as your company becomes more involved in retail distribution.
Set up an e-commerce site
If you do not already have one, a branded company website to directly sell your products to consumers is a must. Since your small business probably started selling products through an eCommerce site, this is also the time to update your website.
Your website is your digital home and having a solid one becomes the foundation for customer service. You should ensure that it matches your branding, looks good on mobile devices, and lists all the relevant information about your company and products.
Maintain your brand
When you begin selling your product to retailers, it may feel like you lose some control of your brand. In reality, you don't as long as you are paying attention to your products. Instead, you can still maintain the professional brand you've always had, just in slightly different ways.
For example, retail distribution may require changing your default packaging to fit retail shelving. However, that does not mean that the retailer controls the packaging necessary or that you cannot brand it.
Ensure steady supplies
Rapid expansion is the downfall of many small businesses as they cannot meet demand. Creating contingencies ensures that your company can meet demand without overextending or requiring costly business interventions.
Being aware of your options and potential solutions is the best way to ensure you can continue to stock retail shelving. You may not want to commit to exponential growth, but you can prepare for it.
Plan your social media
Social media is one of the places customers expect to see your business, and having a presence adds to your credibility. With planned social media campaigns where you start selling your products to more retailers for distribution, you can actually boost overall sales.
When planning social media campaigns, it's vital to keep in mind where your company is expanding and the potential new demographics who will be viewing the material. You want these new customers to feel welcome on your accounts without changing too much.
Consider the best geo-tactics
Geo-tactics relate to the geographical locations your company is moving into and where the retailers would like to take your products. Often, you'll partner with retailers to develop strategies for this together.
Selling your product to retailers will likely take you to unfamiliar markets, even if you sell nationally through an eCommerce site. New locations mean new tactics and advertising options for your business, but only if you develop a plan to use them.
Establish sustainable pricing and promo plans
Part of figuring out how to sell your products to stores is establishing pricing and promotion plans that you can use for years to come. This plan must be sustainable, which means a tough examination of your company's budget numbers.
As recent years have shown, even the best plans for pricing can be upset by changes in the global marketplace. Closely monitoring your numbers is vital to ensuring selling your products to retailers remains profitable.
Choose a support group
For small- and medium-sized business owners, having a peer group of business owners in similar positions is critical. This support network will help you when there are challenges, encourage you when there are triumphs, and allow you to create mutually beneficial arrangements.
You want to find a positive group, even if they're not in your industry. This network will be invaluable as your company expands to include more markets and as additional challenges present themselves.
Never underestimate yourself or your product
Underestimating yourself and your product can lead to undercharging and lackluster performance when selling your products to retailers. You created a product to change the market, and maintaining your confidence is key to delivering.
Imposter syndrome is a common problem for business owners, and overcoming it is often critical to broader success. Your product can belong on the regional, national, or global stage. You only need to continue executing your strategies.
Concluding thoughts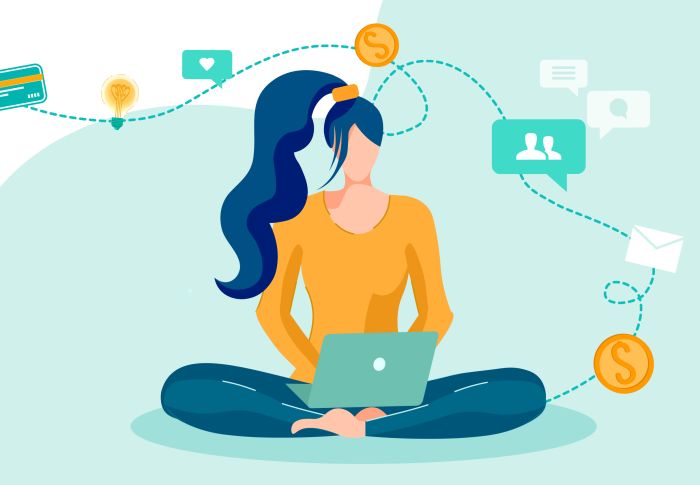 Figuring out how to sell your products to stores is daunting, and the first couple of contracts may expand your business more rapidly than you thought possible. But with the ideas above, you can launch your products to retail shelving and broader success with a few strategies.