Create personalized labels for business or personal projects in a few simple steps
More articles you might like:
Want to add a little personal style to your product labels, shipping & mailing labels, or organization and identification labels? With Avery, it's easy to add an image, business logo, or graphic, along with custom text, to create personalized sticker labels for business or personal use.
This simple step-by-step guide shows you how to make your own personalized labels right from your desktop and then order professionally printed labels from Avery WePrint or print them yourself using Avery blank labels by the sheet or retail packs. No matter what kind of personalized label you need, Avery has the perfect option.
Step 1: Go to Avery Design & Print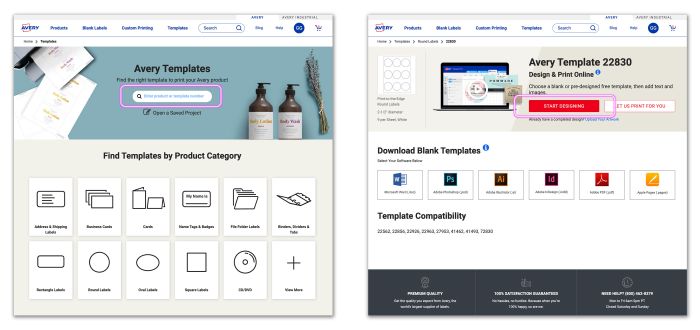 Open Avery Design & Print and enter your product number if you have a packaged product or choose the product type you'd like to start designing.
Step 2: Choose your template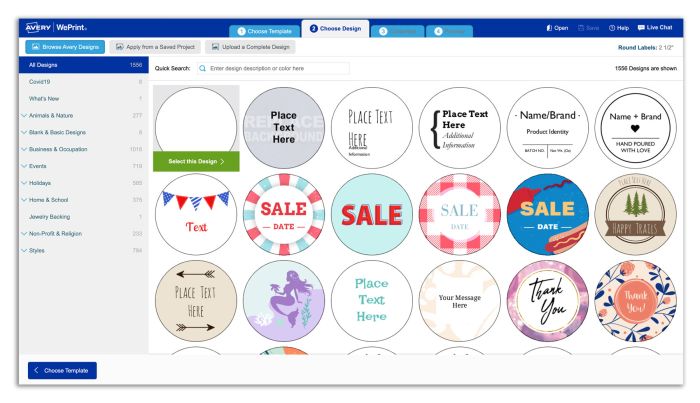 Select the design template you want to use.
Step 3: Personalize your labels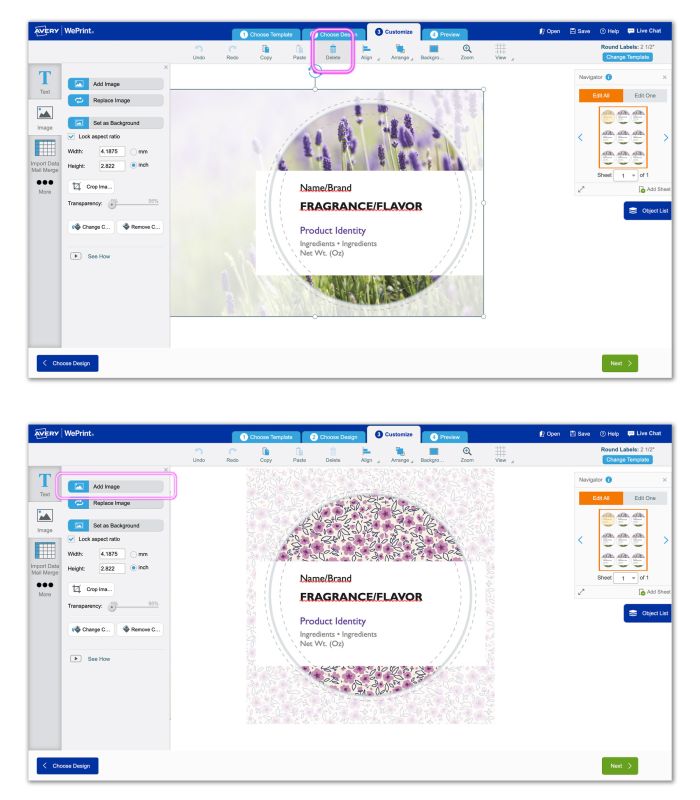 For the design, you can choose a predesigned template, or a blank template to create your own from scratch. To change a predesign, simply click and delete the existing graphic or background you want to change, then use the image options on the left of the screen to add a new graphic from the image gallery or your own files.
To change your text, click the text box to enter your text To add a new text box, click the New Text button from the Text menu on the left. Move your text boxes by clicking on the edge of the box and dragging it to just the right spot.
Step 4: Apply design to labels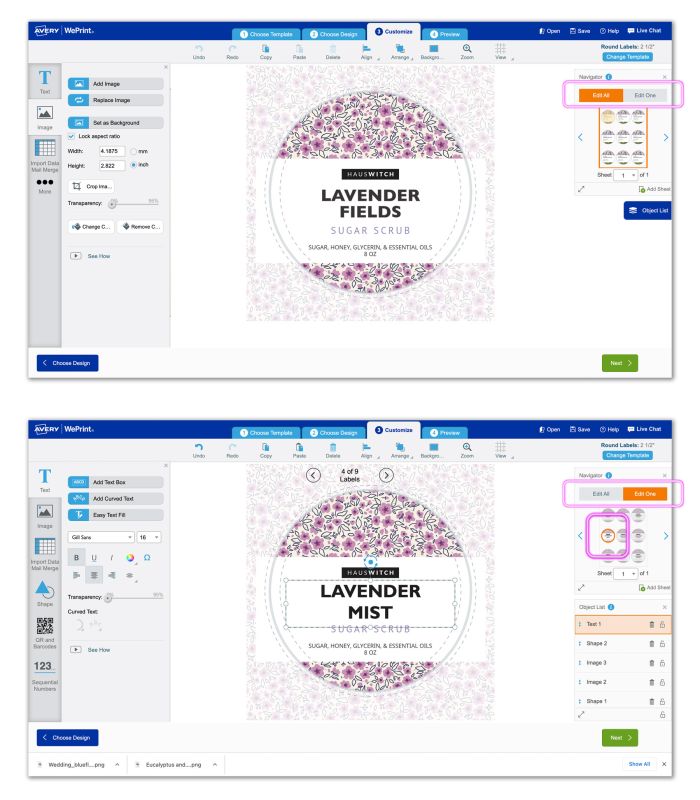 Use the sheet navigator on the right-hand side and choose Edit All to make changes to all your labels, such as changing the text style and size. Then, to apply a different design and/or text to individual labels, choose Edit One and click on the card you want to edit.
Step 5: Preview & print or order personalized labels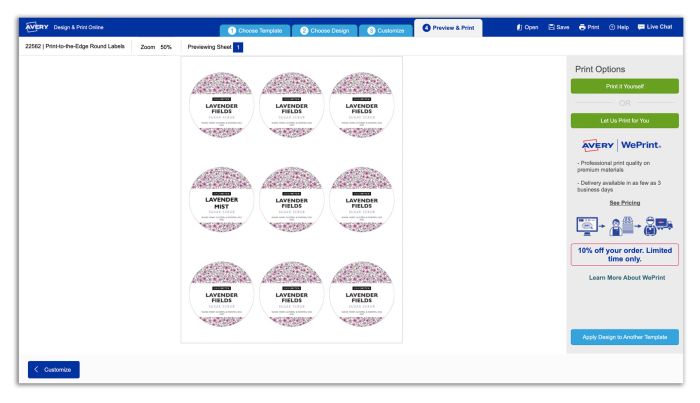 Click Preview & Print to review your design. To make adjustments, just click the Back button. When your design is ready to go, just click Print to start printing yourself, or click Let Us Print for You to order professionally printed labels from Avery WePrint.
Step 6: Save your design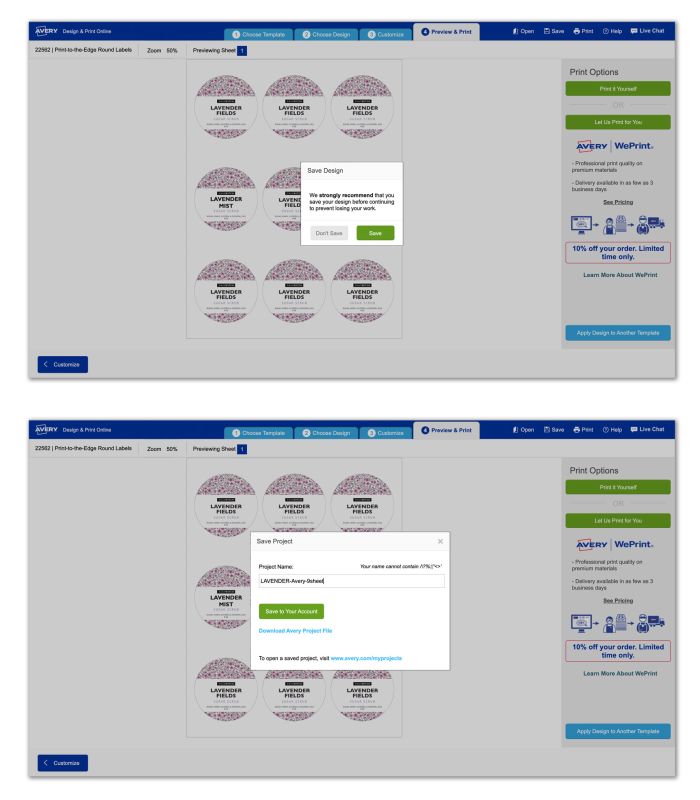 Click Save to save your design. In the pop-up window, create a file name and save it to either your free Avery account or to your computer. To open saved projects, just go to avery.com/templates.
Step 7: Create more personalized products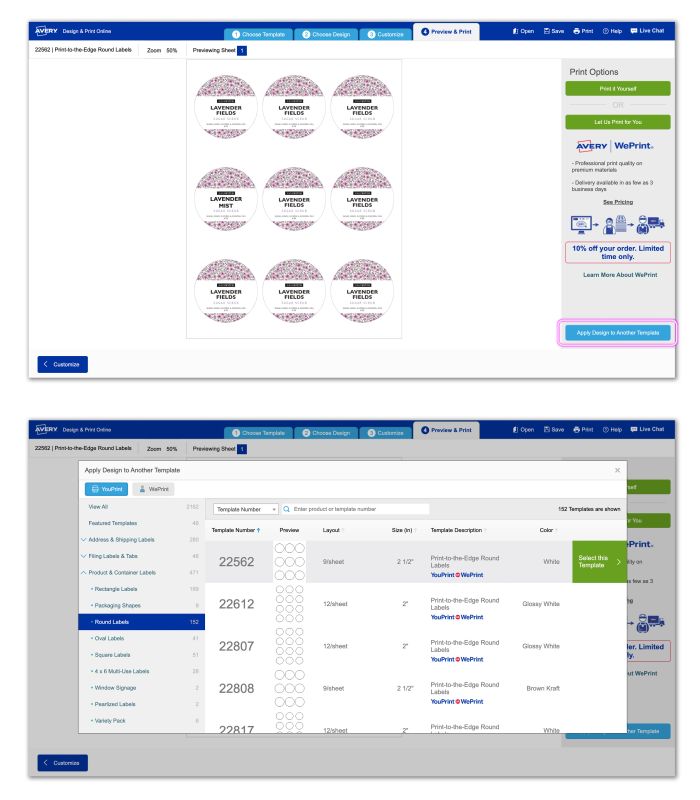 Like the look of your custom labels? You can easily apply the same design to another product by clicking Apply Design to Another Product from the print page. Then enter the Avery product you want to customize to start your next project.
As always if you need any help, the Avery Care Team is here to answer your questions. They can even help you design by working alongside you to complete your products. Call us at (800) 942-8379.