The importance of visual appeal for your planner
When you need to use something every day, it helps when it looks nice. One of the many benefits of designing your own personal planner is that you can tailor it just for you so that it can inspire you and help keep you motivated while you tackle your goals.
Decorating your planner can also keep you engaged with your planner as an ongoing creative project. For a number of reasons, being creative is good for you and it also helps keep you excited to open up your planner every day. In this article we explore different types of planner supplies and ideas on how to make your planner beautiful.
More articles you might like: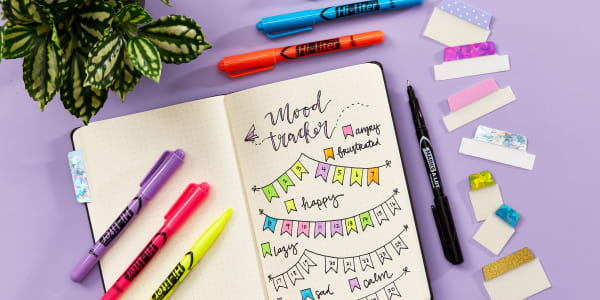 Start with the perfect writing tools for your planner
Every time you write down a new note or add a new appointment is another flourish you're adding to your planner. Choosing the right writing tools will help make sure that every new note you add also makes your planner more visually appealing.
Gel pens and ballpoint pens are great options for everyday use and daily goal tracking that work well with many different types of paper. Felt tip markers, brush tip markers and watercolor pens are great tools that can help you create bold headers and add beautiful artistic touches. Highlighters are also a good way to add color coding to any type of planner.
But you should also make sure that your writing tools are compatible with your planner paper. Some markers and fountain pens may bleed through or feather depending on the paper weight and material.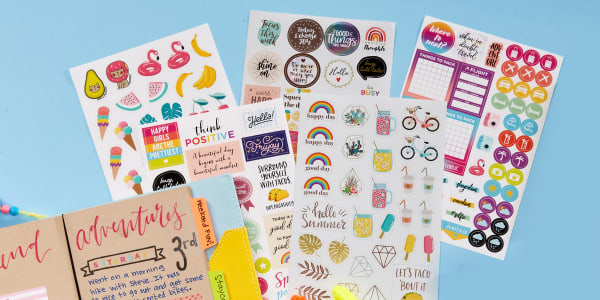 One of the many benefits of planners is that they can be flexible to adapt to the way you live your life. Although there are plenty of great dividers for planners, repositionable tabs make it easy to create your own tabs on any page.
It's also important to choose repositionable tabs that will stay put and are durable enough to endure your day. After all, it won't matter how beautiful your tabs look if they're going to get folded and fall off in your bag.
However, that doesn't mean that you will always have to sacrifice aesthetics for durability. For example, the Ultra Tabs Luxe Collection features on-trend colors and prismatic finishes that add a gorgeous look to your planner in seconds.
Use planner stickers to add instant pops of color
Planner stickers are a fantastic way to play with different fonts and add illustrations quickly and easily without having to set aside too much time. They also provide an organized palette for you to pull designs from and can also help inspire new planner ideas.
Many planner sticker sets are created with certain color palettes and moods in mind. Planner stickers are a fantastic way to instantly add color coding when organizing, make your planners more vibrant and keep you inspired. Learn how to use color like an expert with our article on innovative ways to organize with color coding.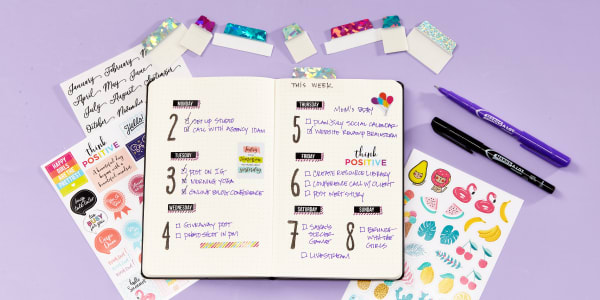 Make space in your planner for art supplies
You never know when inspiration will strike so it helps to carry some supplies with you just in case. Something small like a pencil pouch makes it simple to bring some writing tools and tabs along with you.
You can also add extra pockets to any planner anywhere with adhesive planner pockets. Having these planner pockets attached to an inside cover will also help keep them flat to store extra sticker sheets safely. You'll want to make sure that your stickers stay fresh for when you need them.
Explore more ways to organize your life
You can also discover new ways to organize by browsing through various planner supplies to find planner accessories that are right just for you. We organized one page with all of our planner supplies in simple categories to help make it easier for you to get started.