Someone special's got a birthday coming up. Want to throw them a party they won't forget? We've put together some fun ideas you can personalize and create with Avery labels, tags, free templates, plus basic supplies you can find at your local store. Let's get the party started!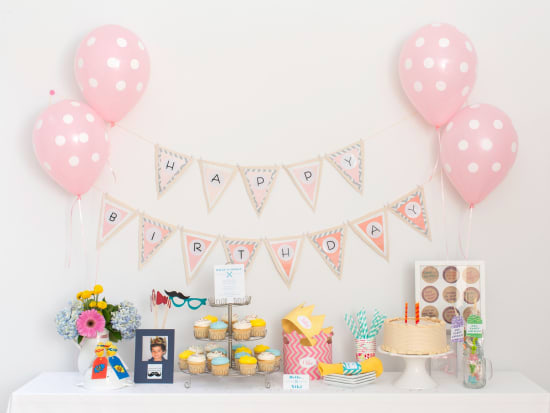 1. Decorate Your Event with a Party Garland
Welcome guests to the party with a fun banner, and spell out a unique message with labels. Colorful flags can match your party theme and colors. Here's how to make yours in four easy steps.
2. Color-Your-Own Place Settings for Tiny Party Guests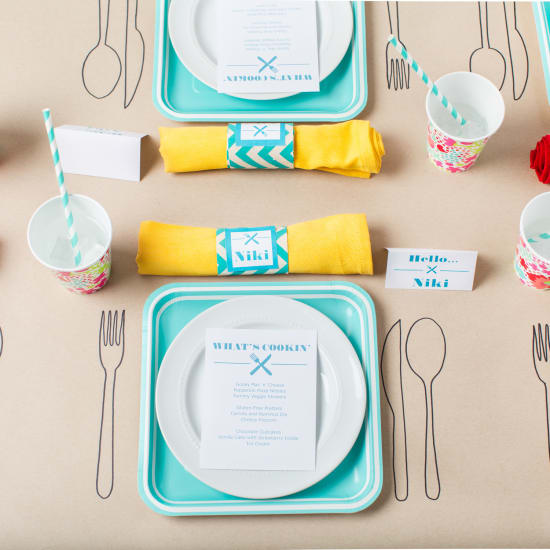 Keep little partygoers busy while they nosh with this fun, activity-oriented place setting idea. Kids will get a kick out of seeing their names on personalized place cards, menu cards and napkin seals. You'll find everything you need, including free design templates, here.
3. Have No Fear, Superhero Cupcakes Are Here!
When the munchies attack—WHAM—these cupcakes are here save the day—KA-POW! Check out this fun project which includes colorful design templates to make these action-packed snacks.
4. Personalized Crowns for Thy Lovely Poppets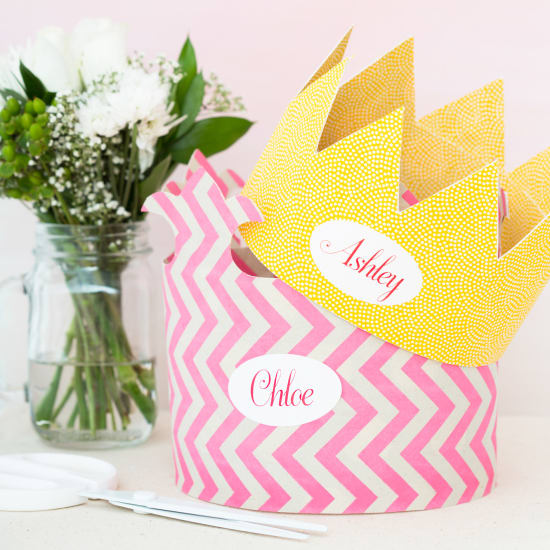 Make every kid feel like royalty with his or her own headpiece. Choose papers in fun prints and colors that match your party theme, and personalize the crowns with each name spelled out nice and fancy.
5. Create Fun Photo Memories
Time for their closeup! Let partygoers dress up with prop glasses, mustaches, bowties and other fun accessories, and get snap happy. Place their photo inside a labeled photo frame for an unforgettable party favor.
6. Create a Keepsake of Personal Messages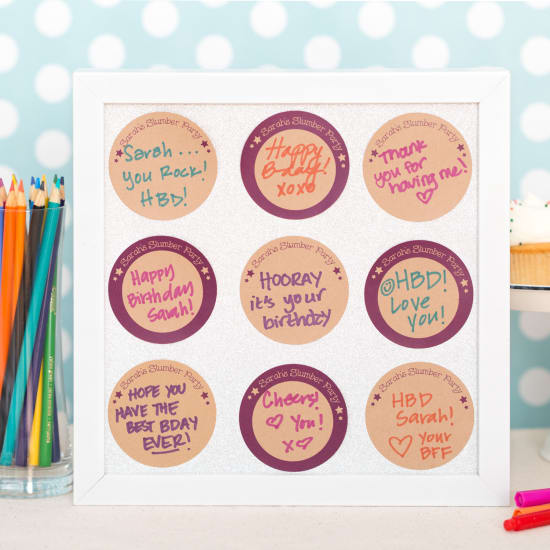 Skip the guest book and put personal well wishes from friends and family in a place where you can see—and enjoy—them each day.
7. Create Irresistible Candy Kebabs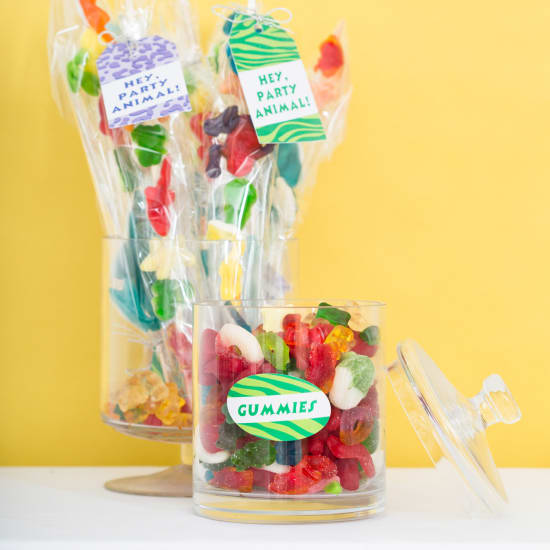 This crowd-favorite candy favor makes a fun activity to make at the party, or can be made in advance to give away as a parting gift. Extra candy can be placed in a jar as part of a candy buffet.