Other articles that you might like:
Have you ever found yourself wondering what label option is best for you? Of course, you found your way here so that means yes. And with so many options online it can be hard to figure out what is best for your product labels. So, we're here to help. This article explains the different types of label formats, the printing options available, and what will work best for your situation.
How to print labels
The first decision to make is whether you want printable labels or professionally printed labels. Most small businesses start out using printable labels but once their business grows, they move up to custom labels to get the premium look provided by professional printers. Plus, the task of printing labels yourself can become time-consuming and expensive if your business takes off.
The second question to answer is whether your label provider can do both things for you? Many online label companies only sell printable labels, while others sell only professionally printed labels. So having a trusted provider that can offer your business both can be a huge bonus. When your business is ready to graduate from DIY labels to custom labels, it is much easier to make the transition when all your artwork and designs are saved in one place and can be easily applied to your custom products.
Another thing to check with your print provider is if they have any hidden fees. Can you order a custom size or shape without any extra costs? Do they charge for setup, plates, and dies? All these little add-ons can cost you quite a bit.
Finally, check to see if your printing provider has an easy way to customize your labels. Whether you want to upload your own artwork or personalize a professional design, find a printer that offers both. Again, watch out for those hidden charges.
With Avery labels, you can order both printable labels or custom labels all in one place and there are no extra fees. No charge for custom shapes and sizes. No charge for setup, plates, or dies. You can easily customize your labels online using free templates and designs. Or simply upload your own artwork. You can share your designs across multiple other products like cards, tags, and tickets. And you can save everything in your account for easy ordering and reordering.
As the inventor of self-adhesive labels, you know you can trust the quality of Avery labels to outperform the competitors. But whether you choose Avery labels or not, consider the items mentioned above when picking your printing company.
Now let's get to the different kinds of labels available from most sellers and what you should use.
Printable Sheet Labels
When you want to DIY it, blank labels for printing are a great way to go. They're perfect when you need small quantities of labels, or you want to test out your label designs on different containers or packaging.
Printable sheet labels are also great for seasonal products. If you only need a short run of your Evergreen candle labels for Christmas, then blank labels could be a great option for you. They're also a great idea if you have products that change ingredients or regulations frequently, such as cannabis labels.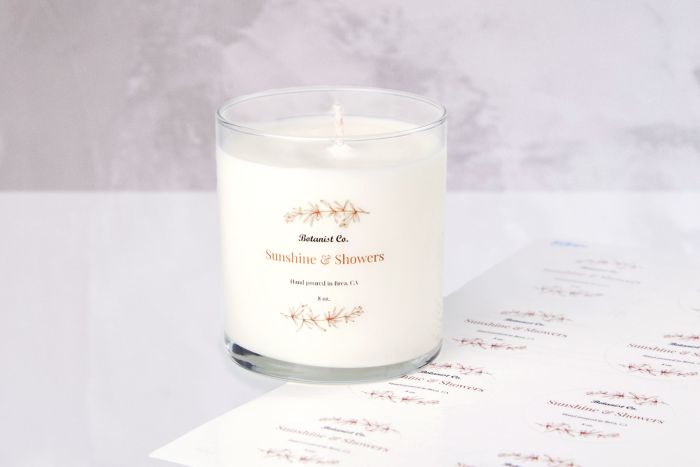 Printable sheet labels are easy to store and are ideal when you want to print something on-demand. Some downsides to printing your own labels are the cost of ink and the quality of print. If you print about 100 full-color labels you'll likely have to replace your ink at least once in that run. So weigh this cost versus ordering professionally printed sheet labels. The print quality on your labels will also be much better when professionally printed on digital printers with richer colors and sharper images and text.
Avery offers printable blank labels in more than 3,000 combinations of shapes, sizes, and materials. You can quickly order and print labels on-demand, as needed. If you are on a tight deadline and have your label designs saved in your Avery account, in just a few clicks, you can print quality labels in minutes.
Custom Sheet Labels
When printing your own labels becomes too much, or you want the premium look you can only get with professionally printed labels, then it's time to move up to custom sheet labels. With custom labels, professional printers generally provide you with better ink quality, more durable materials, and premium finishes. Not to mention the upside of using less ink and time spent printing.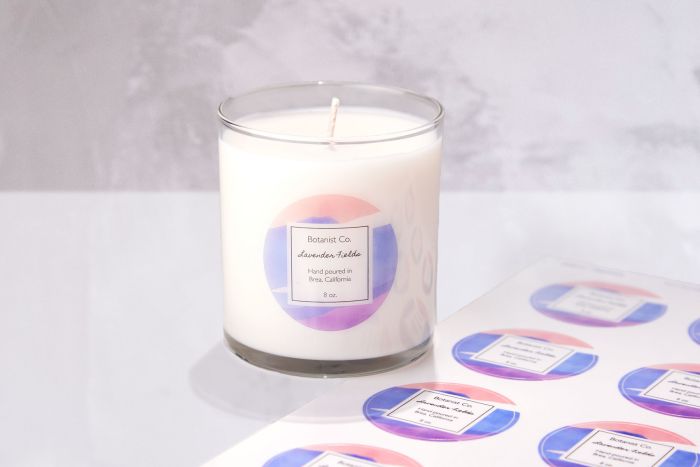 All Avery custom labels are printed on industry-leading HP Indigo digital presses. These presses have printing capabilities that your standard printer just doesn't have. Avery adds topcoats after printing to give your labels extra durability. You'll also receive an instant digital proof to check your artwork and designs before placing your order.
As with printable sheet labels, custom sheet labels are easy to store. They're ideal when you only need a small quantity or are spending less than $250. Once your label bill starts going higher than that, it's time to move on to roll labels.
Custom Roll Labels
It's time for you to make the jump to roll labels if your business is booming and you need bulk orders or a way to apply your labels quickly. Roll labels are an affordable way to order bulk labels and stickers to help keep costs down. They are very popular with businesses needing longer runs or that are spending more and more on labels as they grow. As a general rule of thumb, if you're ordering more than $250 worth of labels, then you're probably ready to roll.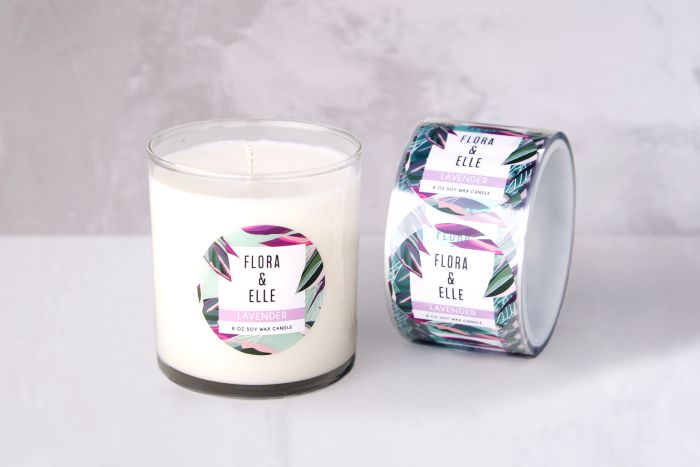 Along with everything you get in custom sheet labels, a big benefit of roll labels is an even larger catalog of shapes, sizes, and finishes. You can choose options like white ink, metallics and holographic materials, and custom stickers in any shape.
Avery WePrint also accepts vector files with different layers to really make the most of your label and artwork. And when you order the same size, shape, and material you get a bulk discount. Pretty awesome, right? The more you buy, the more you save.
Another thing to remember is if you plan on using a labeling machine to apply your labels to your products, then you'll need roll labels. If you haven't invested in a label applicator, the good news is, there are a variety of dispensers available to fit your current budget. There are also some guidelines you should follow when choosing the right label applicator.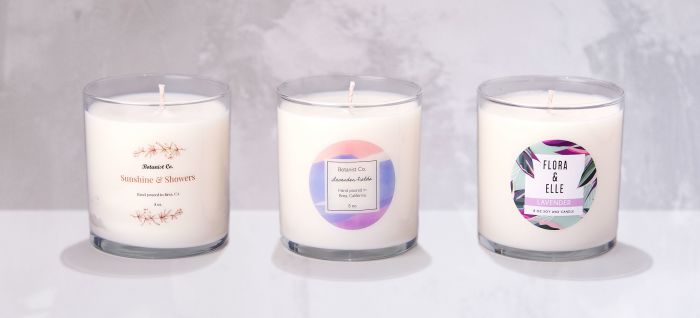 Remember to do your research
All of the options above can offer solutions to many different small and large businesses out there. Whether you're just starting out and want to print your own product labels or you're ready to move up to custom sheet and roll labels, always do your research and remember the tips above before placing any label order. Your product labels are what customers see first, so make sure it represents your company in its best light.
If you have any questions, please feel free to reach out to the Avery care center at (800) 942 – 8379, Monday – Friday from 6:00 AM PST – 5:00 PM PST. You can also leave comments or questions below and we'll get back to you.
Remember to sign up for our newsletter above to keep up to date on all the latest small business news and labeling tips and ideas.