When customers receive their purchases in customized, professional-looking shipping packages, it makes them feel good about their purchases—and your business. Here are some tips on how the look of your packages can strengthen your brand and create a strong representation of your business.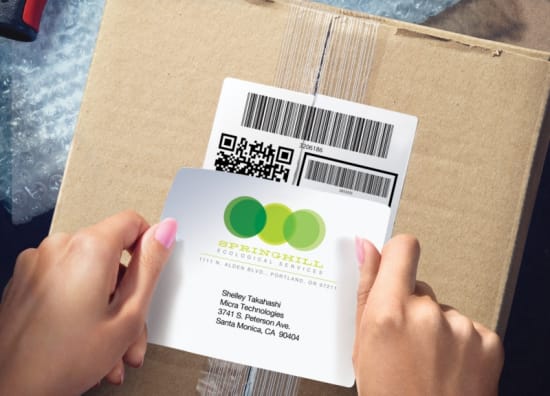 1. Make a great impression right on the box.
There's nothing as drab as a plain, boring shipping box. So why send out your products in them?
Create some excitement the minute your customers receive their packages with attractive custom labels right on the box.
Start with free templates on Avery Design & Print Online, upload your logo and add your messaging.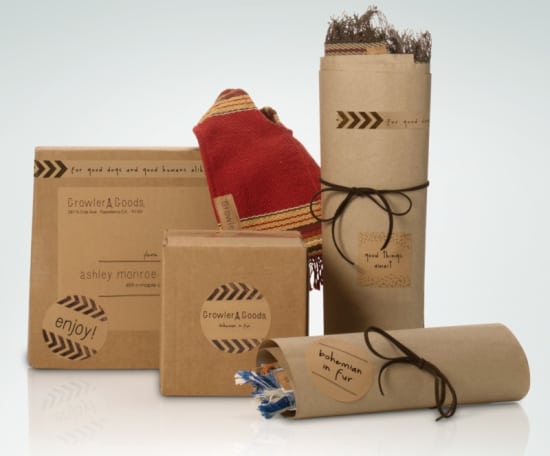 2. Reuse old boxes and make them look like new.
Reusing boxes saves money, but can a used box look just as good as new? Try Avery Shipping Labels with TrueBlock® technology, which can cover up distracting labels or marks underneath. Not only will your packages look good, your shipping information will also be easy to read.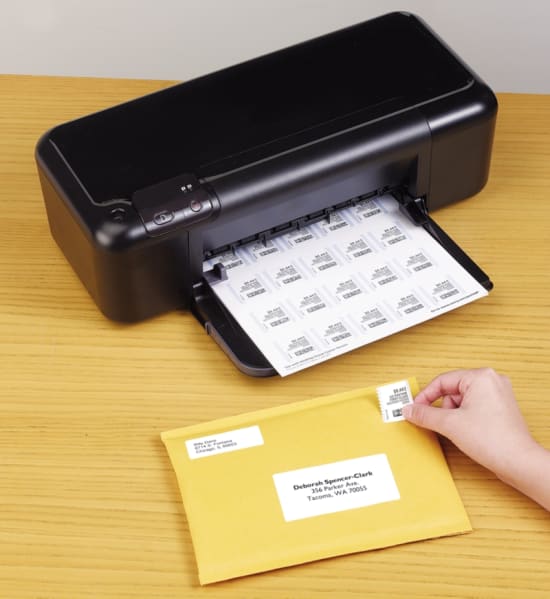 Get that "printed right on the box" look.
Large businesses have the budget to create custom printed boxes. Now you can too, without breaking the bank. Design and print on Avery Brown Kraft Shipping Labels and your logo, company name, address and other messaging appear as if printed right on the box.
Give your shipping boxes a custom-printed look with Avery Brown Kraft Shipping Labels. These brown labels blend right onto cardboard, so logos, company names and addresses appear as if printed right on the box.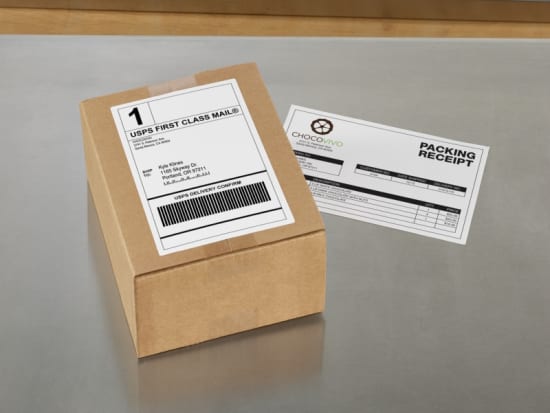 Print postage online.
Tired of waiting in line at the Post Office™ to ship out your packages? Instead, create your own postal center where you work, whether at home or in the office. Avery has partnered with Stamps.com®, a leading provider of online postage and shipping software solutions, to bring you the Desktop Postal Center service. Turn your Avery labels into U.S. postage, and print both your postage and address labels in one easy step. Then, just schedule a USPS® pick-up from Stamps.com.
Create a shipping label and paper receipt at once.
When using internet shipping software, printing shipping receipts used to be a waste of labels. Now there's a more efficient way to print your shipping labels and receipts—with Avery Shipping Labels with Paper Receipts. Each sheet is part shipping label and part paper receipt, and you can print both in one pass through your printer.
For more information about Avery solutions to help your business, visit www.avery.com/smallbiz.