Make sure your packages make it to their destinations safely and on time by choosing the right materials, packing intelligently and picking the best shipping class for the job. Knowing how to ship a package properly can help avoid more time and money trying to track down a lost package or replacing a damaged item. We'll walk you through the basic steps for shipping packages and provide some helpful tips to make the process as smooth as possible.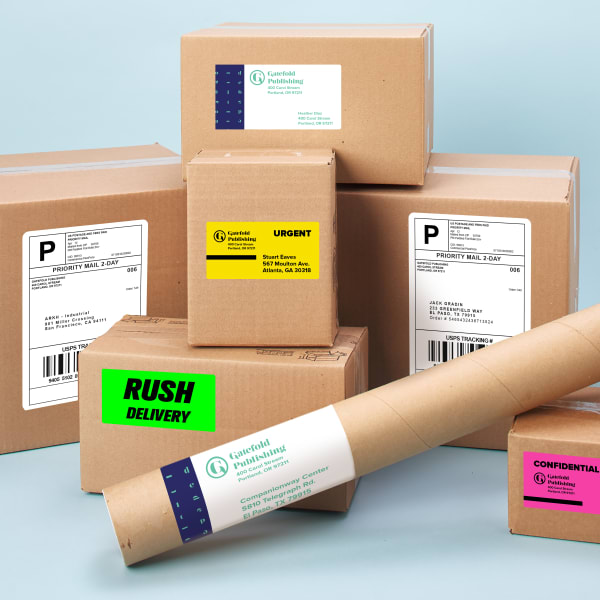 Choosing a Carrier
Before you even start packing, it's a good idea to take a look at the various delivery services to see what they provide and to find the shipping class that works best for you. Each carrier will have their own requirements, restrictions and prohibitions and which may affect how you choose your supplies and package your items. Visit the sites for UPS®, FedEx® and USPS® to learn more about their prohibitions and restrictions for both domestic and international shipments. They will also be able to provide more detailed information about how to ship a package internationally.
Be sure to check for any additional features and fees that your package will require. For example, there will be extra costs for insurance, signature confirmation, international shipping and more. However, some features like tracking information may be included depending on the shipping class that you choose.
Some carriers may even provide certain shipping materials for free. USPS provides free flat-rate shipping boxes and envelopes for their service and UPS provides supplies for people who have an account with them. You can also reuse older shipping boxes by replacing the old labels and covering any previous barcodes and text. Avery labels that use TrueBlock® material will completely obscure everything underneath the label to present a professional and clean appearance.
Packing the Box
When choosing a shipping box, it's important to hit the right balance between size, shape and practicality. A general rule of thumb is to find a box that matches the size and shape of the item you're shipping so that there's as little empty space as possible. This allows less room for your item to move around inside the box. And the bigger the box the higher the price will be for the box itself and to have it shipped. Of course, depending on the fragility of the item, some extra room might be needed for bubble wrap or air bag packaging.
It's also a good idea to check with the delivery service you plan on using to see if they have any size restrictions. With some carriers, a box that is 13″ x 12″ x 12″ can cost upwards of $10-$20 more to ship than if it were just 12″ x 12″ x 12″. Many sorting machines have a maximum clearance size. If a box is just slightly too large it will cost you more money to make up for the extra time and effort to have it sorted separately. Additionally, outer packing materials like cord, string and twine should also be avoided in most cases since they can get caught in sorting machines.
Materials like packing peanuts, air bag packaging and bubble wrap are helpful to keep items in place and undamaged. Use packing peanuts for securing multiple items in one box, air bags for filling empty space quickly and bubble wrap for a material that's easy to use and reuse. A good way to test if you have used enough packing material is to give your package a gentle shake to see how much your item moves around.
How to label a package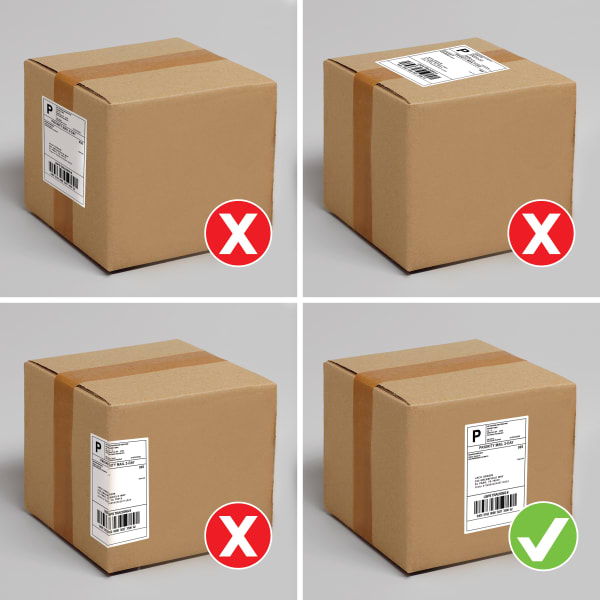 5-1/2″ x 8-1/2″ internet shipping labels like Avery label 5126 will usually work best, but other labels may be better depending on the features you need or the carrier you choose. If you would like to learn more, we have a helpful article that provides more insight into how to choose the right shipping label.
Make sure that your label is placed on the largest, flattest and most visible surface of your package. Placing a shipping label over a seam or edge can make the tracking barcode unreadable and also risks damaging the label during transit. Although some third party shipping labels might require extra tape for safety, Avery shipping labels with Ultrahold® permanent adhesive stay securely on packages. There's no need for extra tape which may obscure tracking barcodes, rendering them unreadable.
How to ship out a package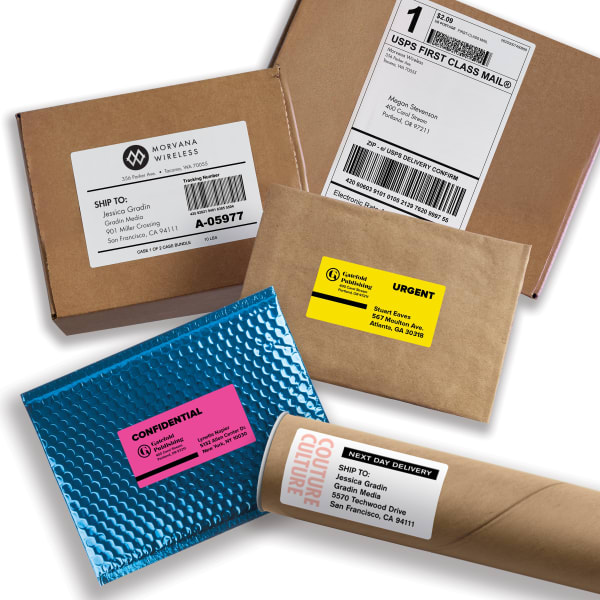 When you're ready to ship a package, just drop it off at the nearest location available for your carrier. Most popular shipping services like UPS, FedEx and USPS have drop-off locations in post offices, storefronts and drop boxes. You can also follow up with your carrier to schedule a pickup from your home or office.
From there you can use your package's tracking information to keep an eye on its progress. However, it may take up to 24 hours for the package to get scanned into your carrier's tracking system before any updates appear online.
UPS®, FedEx® and USPS® are registered trademarks of their respective oweners.