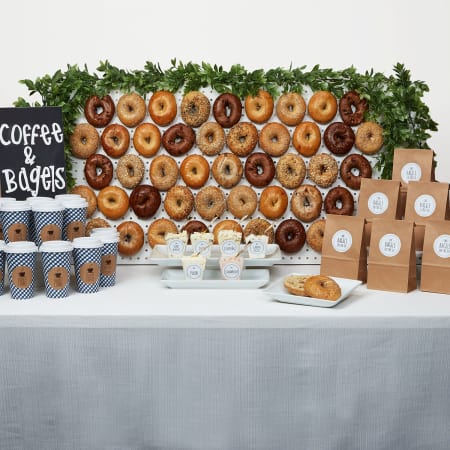 Move over donuts—National Bagel Day is here!
Steeped in history with origins in Poland, bagels are now a smash hit in cafés across North America. From New York to San Francisco, bagel fans across the country will celebrate their favorite doughy delight on National Bagel Day.
Instead of bringing the standard bag of bagels to work with little fanfare, bring the bagel party to the office with this do-it-yourself breakfast presentation. This set-up is easy, fun and will delight your coworkers.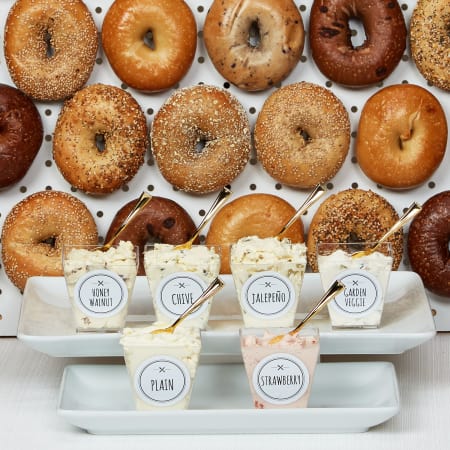 Label your delicious bagel spreads with Avery Round Labels (22807). Don't forget the lox.
1. A schmear from here to there
Spread the fun with a cream cheese table that boasts a variety of flavors. Help your guests choose between schmears that are savory, sweet and spicy by labeling each spread bowl. Labeling your cream cheese bowls is festive and also practical — how else will people choose between regular cream cheese and the low-calorie option?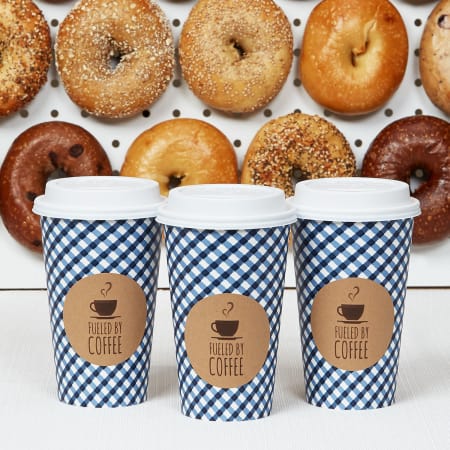 Give your coffee cups a warm, toasty feeling with Avery Round Kraft Brown Labels (22808)
2. Bagel meets coffee
The only thing better than a great tasting bagel is pairing it with a hearty cup of coffee. Commemorate your shared love for bagels with a National Bagel Day sticker on every cup.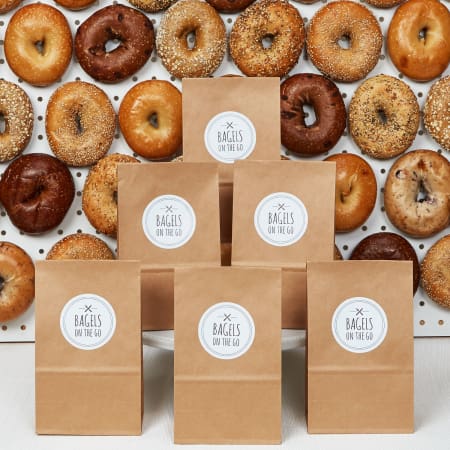 Avery Round Labels are versatile and complement just about any packaging solution
3. A cute bag for your freebies
Let your coworkers take some bagels to go by creating custom bagel bags.
These ideas may have been inspired by National Bagel Day, but this quick setup works in a pinch for a variety of occasions. From meet-and-greets and employee appreciation events to a more casual setting like brunch with your friends, you've now got the framework to host a pretty sweet get-together.
Party List: Avery Round Labels (22807), Avery Kraft Brown Round Labels (22808)