When you use colors on your packaging that appeal to your target customers, you can immediately grab their attention and create an emotional response to help increase your brand awareness. So, our design experts at Avery put together 3 smart ways to use color on packaging that your customers will respond to.
Tip #1: Find the right balance
Color balance is essential to a great design. But too many colors can make it hard to achieve a good balance. So try using a color wheel to help visualize the effect of using a monochromatic (one color) palette or a combination of colors.
Below you can see some examples of how you can use the color wheel to choose your palette.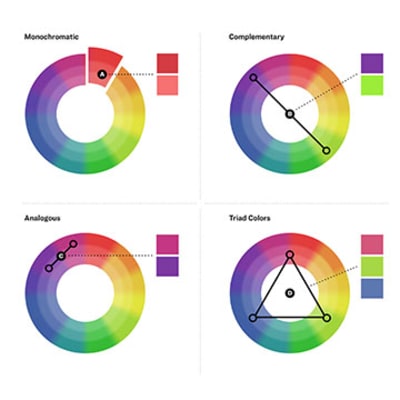 Using the color wheel. The color wheel shows relationships between the various colors. Many designers rely on the color wheel to visualize their projects.
Monochromatic color
Use three different values of the same color scheme.
Complementary Colors
Choose two colors directly opposite each other on the color wheel.
Analogous
Select three colors that are adjacent to each other on the color wheel.
Triad
Pick three colors that are evenly spaced around the color wheel to form a triangle.
Try using variations of your color scheme to represent different product offerings. But make sure and keep a consistent style. Consider switching it up for different flavors, scents, or other special features to differentiate yourself from the competition.
Tip #2: Create an emotional response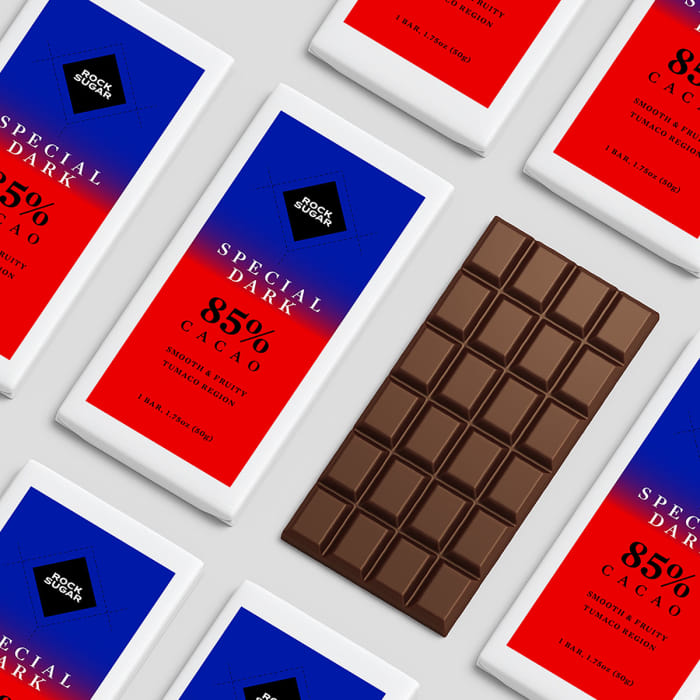 Do you ever get hungry when you see the color orange? Or feel calm when you see sky blue? Colors can affect peoples' emotions and their perceptions of your brand and its personality.
Here are some common color perceptions to consider when designing your labels.
Red: Confident, Strong
Orange: Energetic, Youthful
Yellow: Happy, Friendly
Green: Health, Freshness
Blue: Calm, Trustworthy
Purple: Royal, Luxurious
Black: Powerful, Sophisticated
White: Pure, Minimalistic
Tip #3: Know your competition and test how your brand colors compare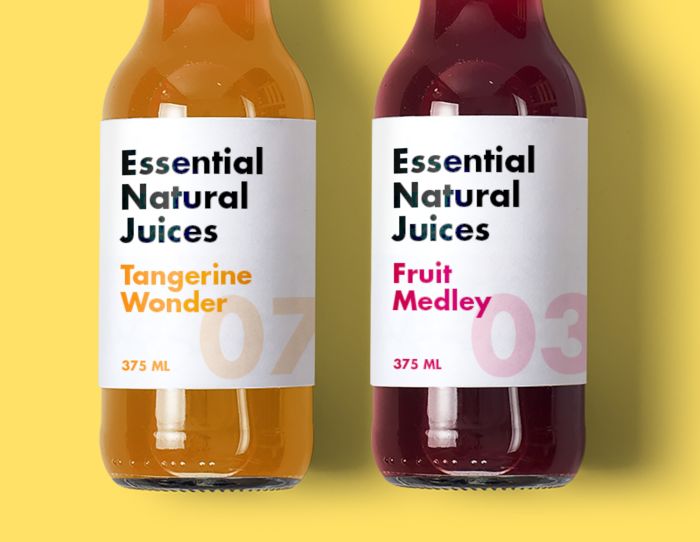 Do you know what your product marketplace looks like? Do some research, check out your competition, and consider these factors:
Display: How will your product be displayed—on a shelf or table, or in a bin? Make sure the colors and design of your product label will be clearly visible from any angle.
Differentiation: Use colors that make your product label and packaging stand out from the rest of the pack.
Niche: Spotlight what makes your product unique on the label with a bright bold call-out.
Trends: Showcase with varied colors what your product does to meet the current needs or trends.
Being flexible and being able to update colors or create new product labels online, makes it simple to always keep your packaging up to date and on-trend. When you've finally decided on a few color options, test them out.
Create your label design with different colors, making sure the text on the label is easy to read. Then, simply order a couple of sheets of each label and mock-up your products. Test the variations family, friends, neighbors, and consumers to get their feedback. Then fine-tune your design until you get the right colors that will appeal to your target consumer.
To learn more about file requirements, color palettes, and layouts for your labels check out our artwork guidelines.
Learn how to use white underprint to make your labels pop and how to choose the right label material for your products or project.
If you have any other questions, feel free to call the helpful Avery Customer Care Center at (800) 462-8379.