How to design & order business cards online or print them yourself
Business cards play a vital role in making a lasting impression on customers and clients. Whether you prefer the convenience of online design and printing services or the hands-on approach of printing them yourself, this article will guide you through the process of creating impressive business cards that reflect your brand.
Let's explore the benefits and steps involved in both methods. When you don't have time to delay and need it done right away, you can count on Avery business cards. Whether you want one- or two-sided business cards, you want to print them yourself, or have them professionally printed, Avery offers you easy options to design & print/order your business cards.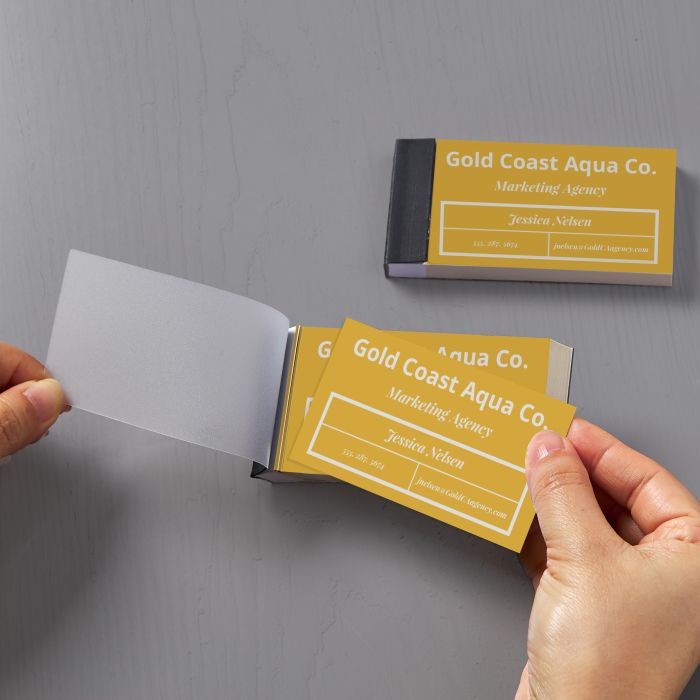 For DIYers, our printable Clean Edge® Business Cards let you print business cards in minutes. With their sturdy stock and smooth edges—and no rough perforations—no one will suspect you printed them yourself.
However, if you run a business or go through lots of business cards when networking and you want a more professional look, try Avery WePrint. Our custom printing service offers premium business cards, unique business card books, and even square business cards to meet your unique needs. Even better, with a fast turnaround, you can have your cards in as few as three days.
Designing business cards online
Designing business cards online offers a convenient and professional approach to showcasing your brand identity. Below or tips to make designing your business cards easier.
"If you are designing new business cards, remember to keep the design simple. Don't use more than two font styles, unless you have a lot of experience."

Graphic Designer Amy Inouye of Future Studio
Choose a reputable online printing service: Research and select a trusted printing service that offers a user-friendly platform, customization options, and quality printing services.
Select a template or start from scratch: Choose a predesigned template that aligns with your industry or start with a blank template and let your creativity shine.
Customize design elements: Opt for fonts that are legible and reflect your brand's personality. Incorporate your logo and ensure it stands out to enhance your brand recognition. Select a visually appealing color scheme and arrange all your elements in a balanced and attractive layout.
Review and proofread the design: Thoroughly check your design for any errors, and carefully proofread the text. Get feedback from friends and colleagues to ensure a polished final product.
Place your order: Proceed to the ordering process, select the desired quantity, and any additional customization options. Review the order details and make the payment.
Ordering professionally printed cards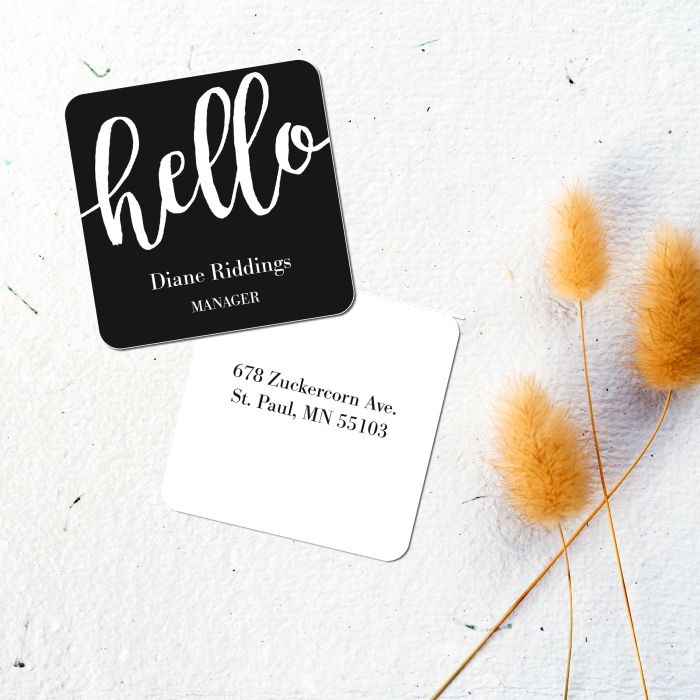 If you prefer a more polished and high-quality finish, ordering custom printed business cards may be the ideal choice for you.
Compare different online printing services: Research and compare various printing services based on factors like price, quality, delivery time, and customer reviews.
Select cardstock and finish options: Choose the cardstock weight and finish that suits your needs and budget. Glossy, matte, or textured finishes can enhance the visual appeal of your cards.
Upload design files or use online design tools: Most printing services allow you to upload your completed design file. Alternatively, you can utilize their online design tools to create your business card.
Specify quantity and delivery details: Enter the desired quantity of business cards you wish to order and provide accurate delivery details to ensure prompt and smooth shipping.
Review order details and pricing: Carefully review the order details, including design specifications, quantity, pricing, and shipping costs. Make any necessary adjustments before proceeding to payment.
Make the payment: Complete the payment process securely using the preferred payment method provided by the printing service.
Tracking the delivery: Watch the progress of your order using the tracking information provided by the printing service. Ensure someone is available to receive the delivery.
How to make business cards at home
Have you ever wondered, "Can I print business cards at home?". The answer is yes! Printing business cards at home provides a hands-on approach and allows you to print business cards on demand when you need them.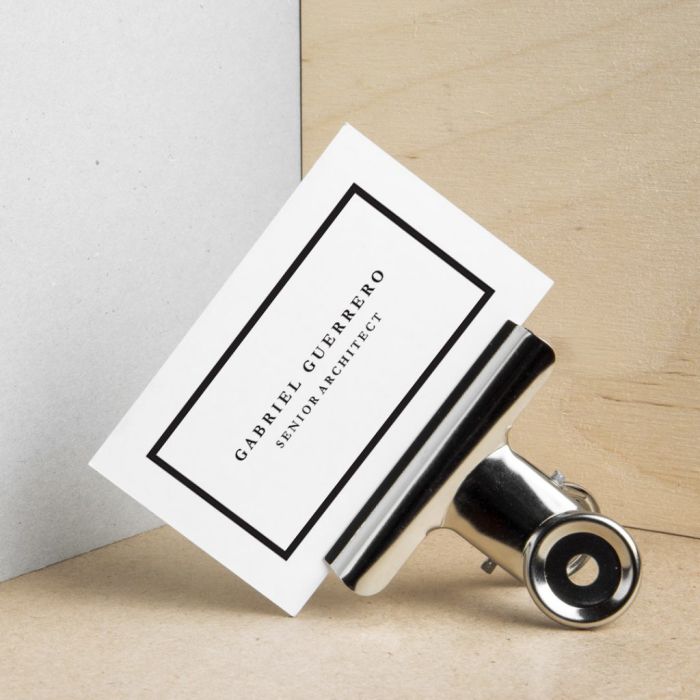 Gather the necessary tools and materials: Collect the required tools such as a high-quality printer, appropriate cardstock, cutting tools if needed, and a computer with design software.
Choose the right cardstock: Select sturdy cardstock that suits your preference and printer capabilities. Consider paper quality, weight, and finish to achieve professional-looking results.
Set up the printer and adjust settings: Ensure your printer is properly set up, clean, and loaded with the appropriate ink cartridges.
Using double-sided business cards is a great way to get all the information you need in one place. Check out the latest trends to help you design your cards.
Be consistent
If your company has an established design and logo, you can easily re-create your own company cards. Just be sure to follow the corporate graphic standards.
If you have your own business and want some new business cards, check out the free pre-designed business card templates we offer. They're an easy way to personalize a design the way you want it. You can even upload your own artwork or logo. It's that easy.
Ready to get started?
Once you're ready to print your cards or order them from Avery WePrint, simply personalize your cards, pick your material, size, shape, and order. It's that easy.
If you need any help or have any questions, please reach out to our Customer Care team at (800) 942-8379.