Whether you need to refresh your business cards to carry with you, to use in customer shipments, or to display on your checkout counter, our designers at Avery have put together some of the latest business card design trends below to help inspire you. And even better, they've designed some amazing free business card templates that you can easily personalize exactly how you want.
Once you've updated your business cards, then you can simply order them online and have them custom printed by Avery WePrint or print them yourself with our printable business cards.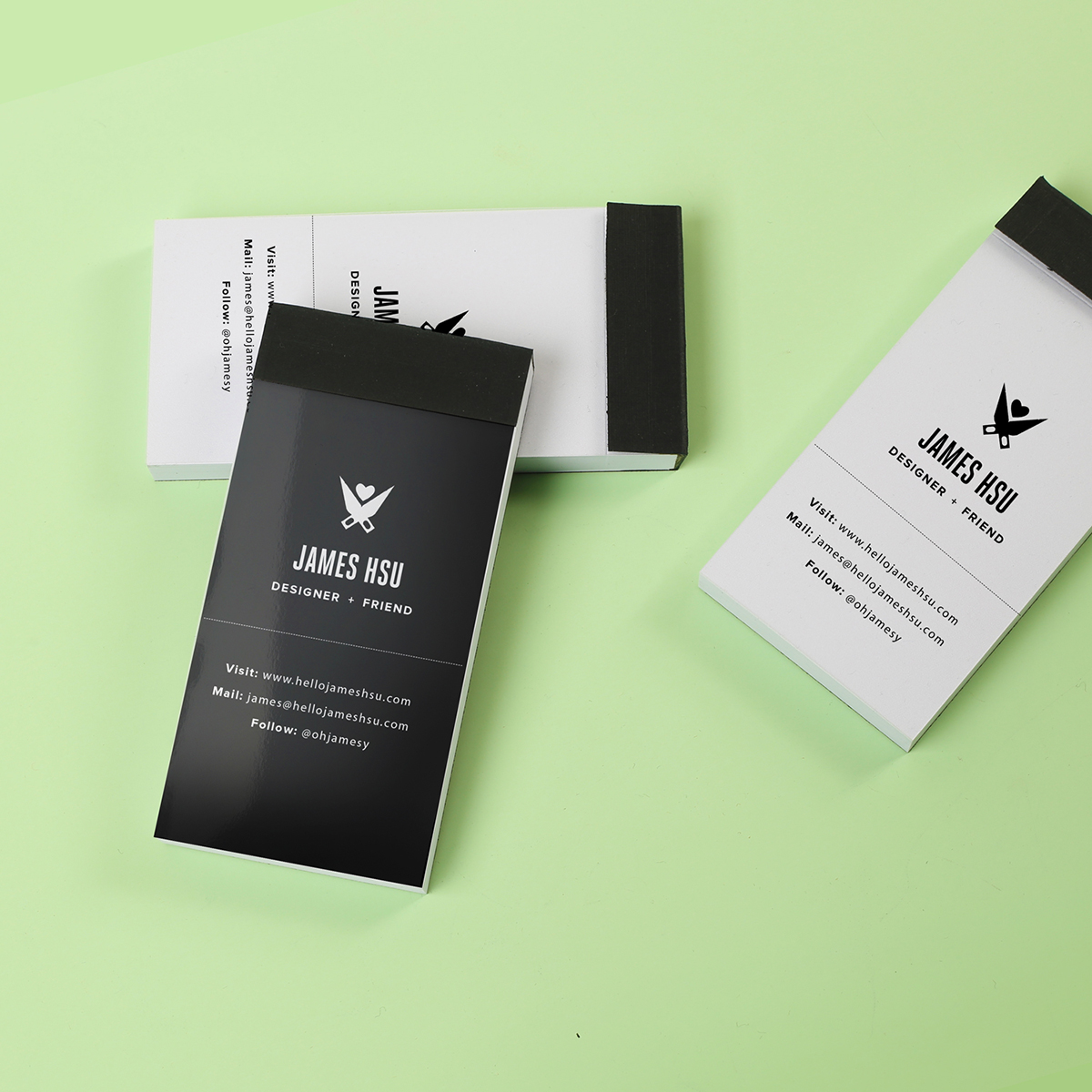 For busy, on-the-go business owners, our Business Card Books are the perfect option. They offer 25 premium business cards bound and protected by a clear plastic cover. The cards easily snap out one at a time and won't get damaged in your purse, pocket, or briefcase. Not to mention, they offer an impressive presentation when you pull them out to hand someone your card.
You can also buy our blank packaged business cards and print them yourself. It's always a good idea to have some of our printable business cards on hand in case you run out of custom business cards and need one in a pinch.
Why you still need business cards
Even though it's simple to quickly add someone's number to your phone, there is a higher level of professionalism when you hand them your card. And if they need your email or mailing address, typing all that into a phone is a hassle, especially when you're on the go. Plus, once your number is put in someone's phone, it's easily lost in their contact list.
Custom business cards are something tangible. They let you put everything your customers might need all in one place. And when you have business cards readily available, potential customers and contacts will see that you're always prepared and ready to make connections.
Minimalist Designs
Using a minimalist design on your business cards will draw peoples' eyes to only the essential information. If you want to highlight your brand or logo, a minimalist card is a perfect way to go.
Presenting a simple, uncluttered business card gives potential clients the impression of an organized and professional business as well. If your business cards are crowded with too much information they can be hard to read or confusing.
And don't think you have to go monochrome just because you're using minimal design. Pick out some simple complementary colors that will make your logo or company name pop.
Keeping your card design clean and simple also allows you to possibly use them for other things like rewards cards, jewelry display cards, appointment cards, or coupons.
Unique & Whimsical Designs
Do you own a creative business where a minimalistic design doesn't fit your brand? Then try something bold, funny, or bright to showcase your business.
From fabulous florals, big bold fonts, striking stripes, and funny sayings, there's a business card for everyone.
Try using colorful cursive fonts or other unique typography to really make your business card stand out from the rest. This technique is great for making your card stick out when it gets shoved in a stack of cards or in a briefcase or purse.
Check out some of the unique business card templates our Avery designers put together that can help you easily create your perfect business card or inspire you to design your own.
Headshots
The popularity of photo business cards is growing as everyone looks for a way to make themselves stand out from the competition. Real estate agents have been using photo business cards for years but others are now jumping on the trend.
Having a professional headshot on your business card can create familiarity with your customers and make you more personal as an individual and not a company. Adding your image to your business card also means there's a much better chance your connection will remember your face. If you're at a trade show or event with hundreds of people, your connections may have a hard time remembering you. A headshot on your card can help remind them of your conversation.
Make sure to get a professional headshot. You don't want to end up with a badly taken photo with improper lighting or bad resolution. Try a variety of poses and make sure to smile. You want your image to connect with people, so ask family and friends. Also, play around with the layout of your business card. We put together a few templates you can use or they might give you an idea for your perfect business card.
Remember, your business card is a representation of you and your brand. Make sure you create one that correctly portrays both.
If you are just getting started creating your business cards, read How to Make a Logo for Your Business for some ideas.
If you have any questions about ordering your custom business cards or printing on Avery blank business cards, feel free to call our amazing Customer Care Center for help at (800) 942-8379.