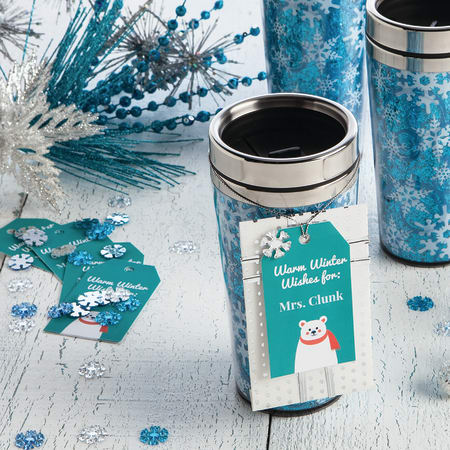 After your gifts are all wrapped up, add that finishing touch with DIY gift tags. Here's how to design and personalize unique printable tags to make your gifts really stand out.
Step 1: Go to Avery Design & Print Online
Open the free Avery Design & Print Online software at avery.com/print. To start a new project, enter your Avery product number (22802) and click GO.
Step 2: Select a format
Choose whether you want to see designs printed lengthwise on your tags by clicking "Printable Tags with Strings Wide." To see designs printed widthwise, click "Printable Tags with Strings Tall."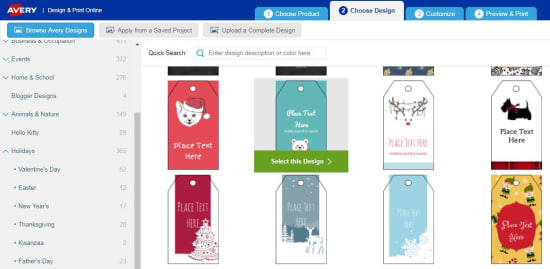 Step 3: Choose the design
Select from a variety of design themes from the menu on the left, and view the design(s) from each theme on the right. Want to start from scratch? Choose the blank template which is the first option displayed.
Step 4: Customize the tags
Once you've chosen your design, you'll see a closeup of the tag.
Use the pre-designed template as is, or give it your own personal twist. You can also add a personal photo or graphic of your choice.
To change the existing graphic, click on the design to select it, and use the menu on the left to select another image from the Avery Gallery or from your own computer file.
To customize the text, click to select the text area and type in your text. Use the menu on the left to choose a different font, font size, or color.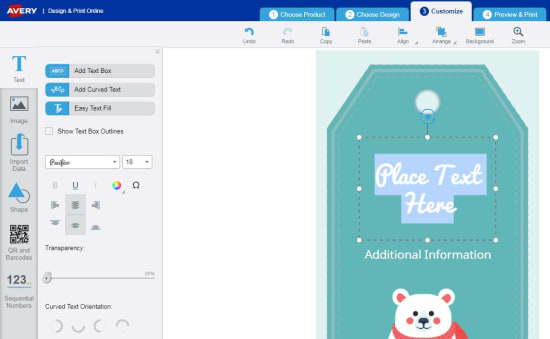 To create a sheet of identical tags, use the navigator on the right-hand side. Click Edit All and any image or text changes will be made to all tags at once.
To create different tags on the same sheet, use the navigator on the right-hand side. Click Edit One and enter custom text for each tag.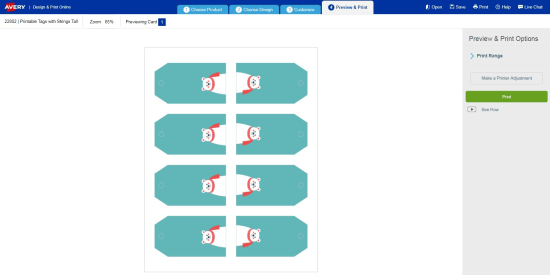 Step 5: Preview & print
Click Preview & Print to review your design. To make adjustments, just click the Customize button at the bottom of your screen to go back to the previous screen. When your design is ready to go, just click Print.
Step 6: Save
To save your design, click the Save button. In the pop-up window, create a file name and save to either "MyAccount" or your computer.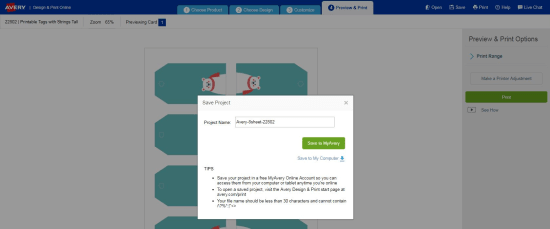 Step 7: Attach the tags
The Avery Printable Tags (22802) come with strings inside every pack. Or, you can use ribbon or baker's twine to add a decorative effect on gift bags, bottles and baskets.