Learn how QR codes work and some unique ways you can use them
Other articles you might like:
QR codes have been around for decades but they weren't commonly used in business until recent years. For small- and medium-sized businesses, using these tiny powerhouses is a marketing strategy that can improve your brand's reach.
This article explains what is a QR code, how it works, how to create one, and some ideas on where to use them.
What is a QR code?
QR stands for quick response. They function similarly to barcodes. However, where barcodes are limited to horizontal storage, QR codes store data horizontally and vertically, allowing for more than 100x the information they can store.
QR codes work with scanners and programs commonly available for smartphones. The device processes the code in a matter of seconds so it can deliver the website, app, information, download, or something else right to a customer's device.
The codes can be used in both print and digital marketing. If you want to use best practices, always include an alternative option like a URL on your advertising material. Also, make sure your codes aren't in a location where a sticker could be placed over them to steal your customers' information or send them to a scam website.
How to create a QR code for free
Using a QR code generator is relatively straightforward. Most generators are set up so that you only have to answer a few questions to create a custom code for your small- to medium-sized business.
There are also many Qr code generators online that you can use and then transfer the code to your favorite Avery Labels or Cards, Tags, and Tickets.
The type of code you need will depend on the action you want to trigger. There are options ranging from sending people to a website to initiating a phone call to providing scanner information for inventory. You want to ensure you tell the QR code generator exactly what you need it to do
Fill in every field in the code generator for the best results. They can often store more information than you are inputting, so don't worry about how your final code will look when it comes out of the generator.
Make sure to test your code before deploying it. Have people from your company, family, and friends try it out on different devices to confirm the code takes people where you want it to.
Uses for QR codes
QR codes can fill many functions for your small- or medium-sized business. If you're unsure whether it's worth creating and managing them for your business, consider trying out one or two options at a time.
Product labels
Your company has many options to contact it, along with other pertinent information your customers could find useful. For example, a QR code could take over that space without clutter rather than deploying marketing content with lines and lines of information.
There are several different types of digital business QR cards you can choose from to carry your company's information. Some options produce an image, while others use the formatting for a contact card your potential customers just hit save on. Either option is much faster than entering the information manually.
Rack cards, brochures, and direct mail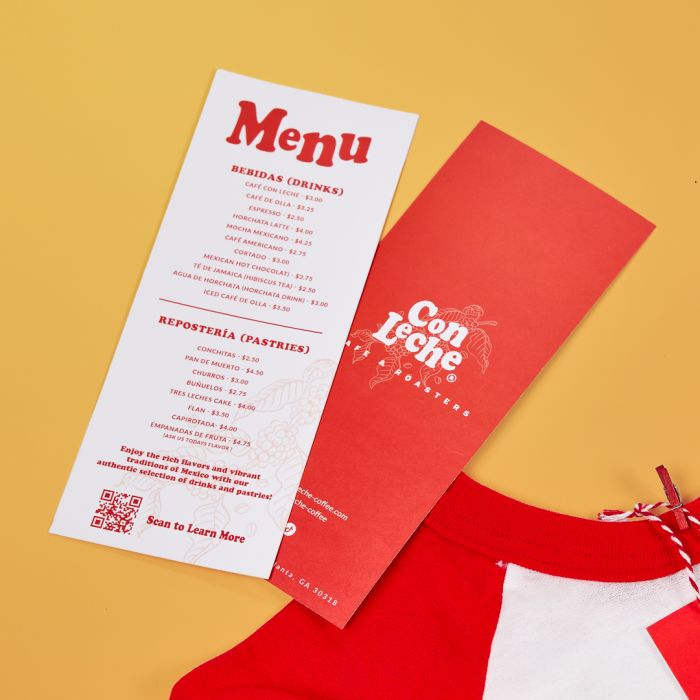 Qr codes are a great way to provide more information on rack cards, flyers, and mailers. If you display menus, pricing cards, or other information on a rack card, you can simply add a code to the bottom to give customers an instant way to reach out to you.
Or if you sell at a farmer's market and you only have so much space in a booth, adding a QR code on a postcard or business card can help people reach your website to place an order or bookmark information so they don't forget.
Remember, if you display a QR code on a single flier in your booth or store, make sure it is always under your control so no one can alter it by adding a label over it.
Hang tags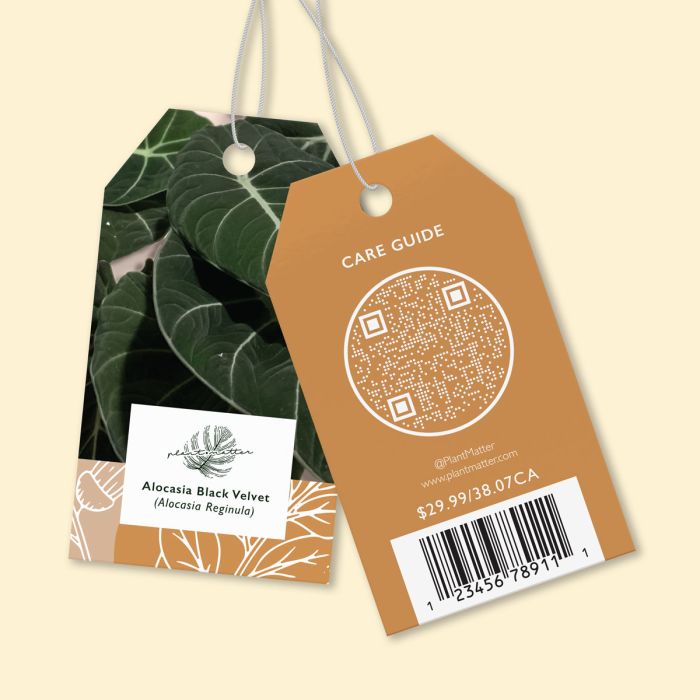 Hang tags are a perfect option for adding branding as well as a QR code. They're great for clothing care instructions. Instead of taking up a lot of space for washing instructions, you can simply add a code that takes customers to exact care instructions for the item.
They are also perfect for adding warranty registration for products. You can send buyers directly to your warranty registration page without them having to go to your website and find the information.
Postcards and brochures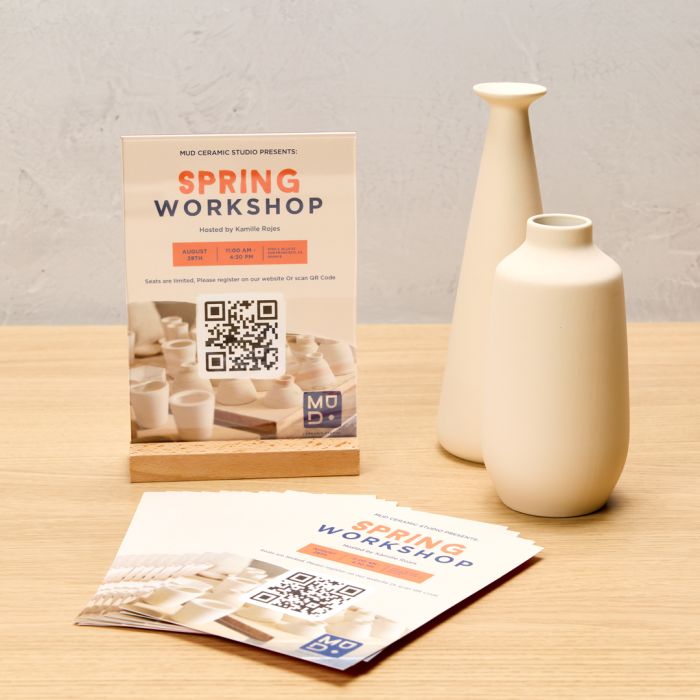 If you're offering events or in the event planning space, QR codes can deliver a bevy of benefits. You can use them to take RSVPs, provide programs, offer ordering options, and more throughout the experience you're creating.
It's straightforward to create a code for each of your needs or use a dynamic one to update as the flow of the event progresses. You can use it for public events, corporate events, weddings, and everything in between.
Landing pages
Your website is your digital home, and you can customize it any way you want. This freedom includes adding pages that don't show on the menu as custom landing pages for special events or promotions.
Creating a custom landing page for a service or product takes a little bit of time. However, you can quickly convert potential customers into buyers if you do it correctly. Plus, you can also track exactly how well campaigns perform.
Videos
Videos are a central medium for online marketing. However, getting people to take action from a video can pose a challenge, no matter how well you brand your videos. Video QR codes offer another way to connect with customers. You can put them at any point in your video, and they work on almost any platform. Some generators can even help you create on-brand codes that match the content of your videos.
Wi-fi credentials
If you operate someplace where customers come inside, a QR code can make signing into your guest network easy. Visitors just need to scan the code, and they're in; no typing of long passwords is required.
QR codes offer a variety of options for your business as you can see above. They can intrigue potential customers, improve lead conversion and make users' shopping experience easier. Using them for your business is as simple as finding a generator and adding it to your next marketing campaign to see results.
Remember, if you need any help creating your QR codes with Avery, please reach out to us at (800) 942-8379 or chat with us.