Celebrate in style with this vibrantly decorated and delicious taco bar. Whether you're a caterer or just looking to throw a fiesta, we've got the perfect products and new designs for you.
An Impressive Menu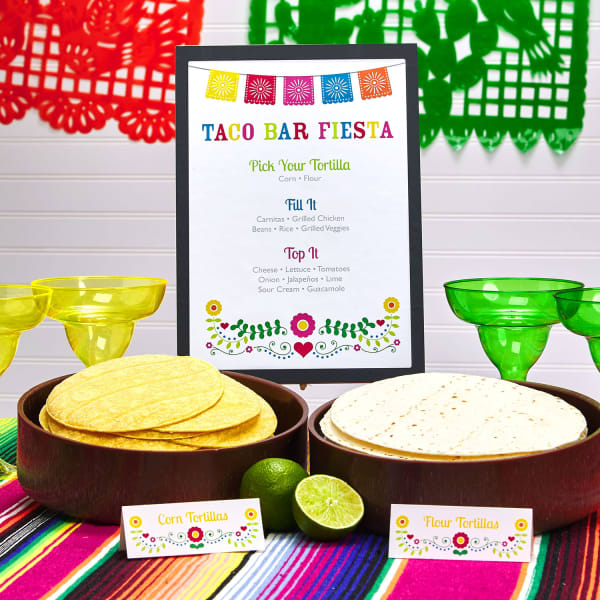 Print quick and easy menus with Surface Safe Wall Decals (61516)
A well-designed menu can be an opportunity to show your creativity and your attention to detail. Our Design & Print software makes it simple to arrange images, change colors and format text. We make it easy to create personalized menus that show you're willing to go that extra mile.
Click here for the "Taco Bar Fiesta" menu template.
Stay Above the Fold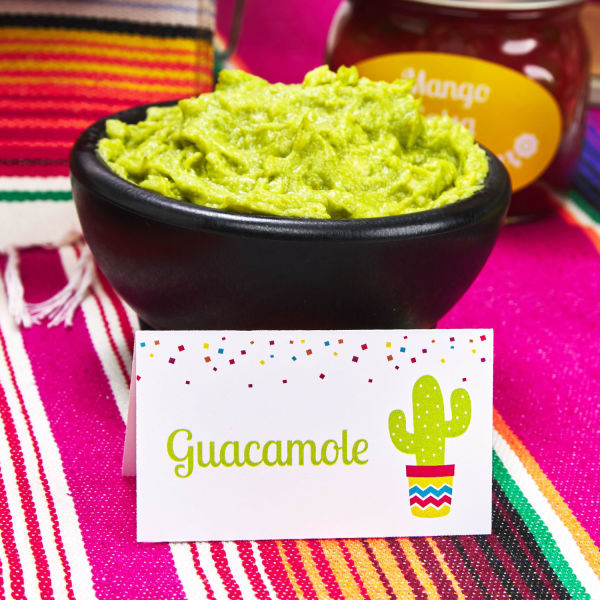 Everyone will gawk at your guacamole with our Small Tent Cards (5302)
While your food speaks for itself, tent cards can draw the gaze of your guests and help them sort through all of the options available.
Click here for the taco bar cactus tent card template.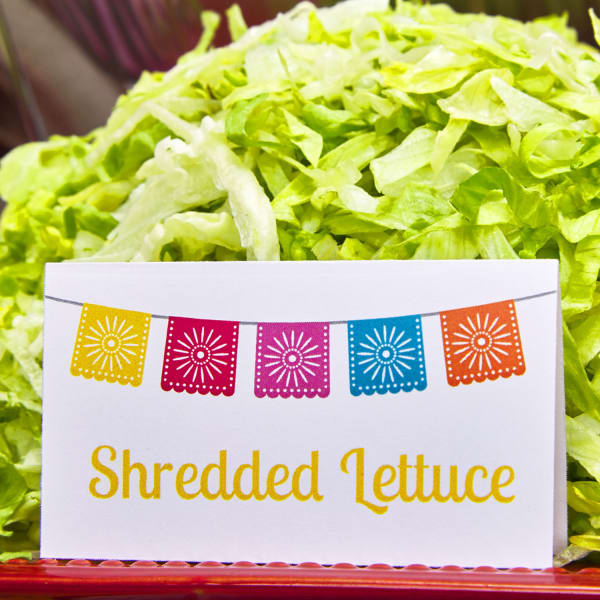 Multiple designs are available for Small Tent Cards (5302)
Also, presenting a unified theme doesn't have to mean using the exact same design on tent cards for each of your toppings. Once you start using Design & Print, you may be surprised at how quickly your own ideas will start forming for your party.
Click here for the taco bar banner tent card template.
Create hanging displays with Place Cards (16109)
Along with multiple designs, you can add variety to your table with different sized tent cards for different uses. For example, you can use large tent cards for toppings and then use smaller place cards to hang off of catering trays.
Click here for the taco bar banner place card template.
The Hot New Thing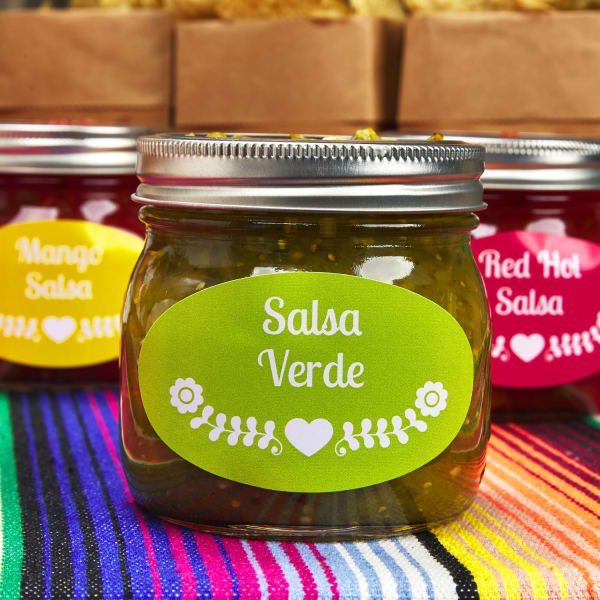 Establish a strong brand with Glossy Oval Labels (22820)
Have you considered customizing your salsa labels for the event? Get people talking about your special recipe with these bold label designs. For a cleaner and more precise look, we can even print your labels for you with our WePrint printing service.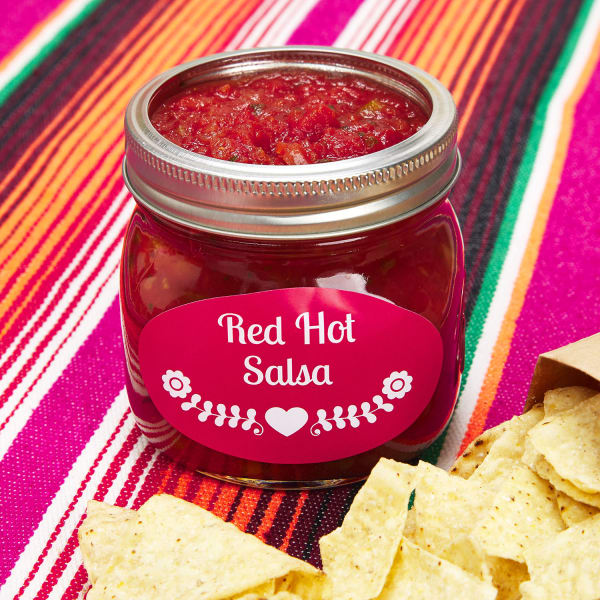 If you are catering an event, you could even give a parting gift of salsa to the host as a thank you. Who knows? Once they finish this jar they might just have to hire you again to get more.
Click here for the salsa jar template.
Allergy Awareness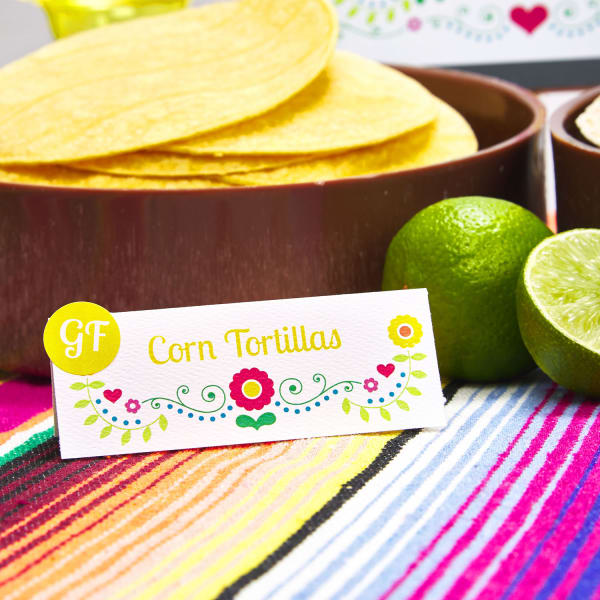 Avoid allergic reactions to gluten with color-coded Round Labels (34221)
Do any of your guests have food allergies? You can help keep everyone safe by using these printable ¾" stickers to mark food that contains certain ingredients. Each sticker can be designed with different background colors, shapes, images and text. People will appreciate, and recommend, caterers who are considerate and forthcoming.
Brand New Business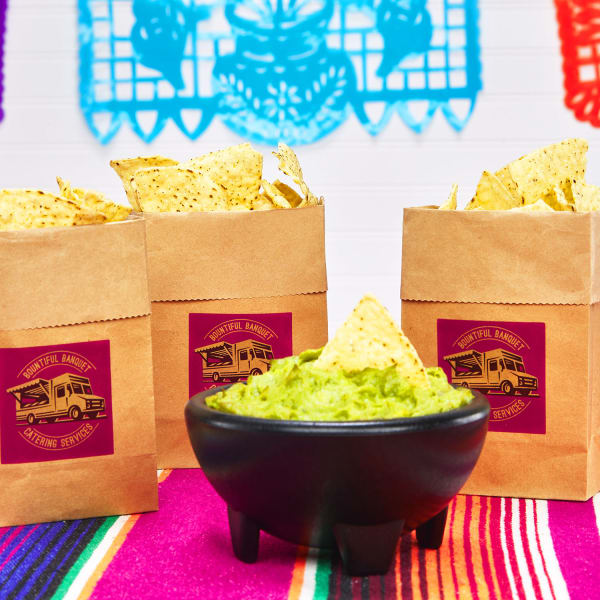 Establish a striking brand with Clear Square Labels (22853)
Are you a caterer? Quickly get your brand into the hands of potential new clients with the right logo and placement. Adding your logo to the bags of chips is a subtle way to display your company name and keep your brand on the top of their mind.
When Life Gives You Limes…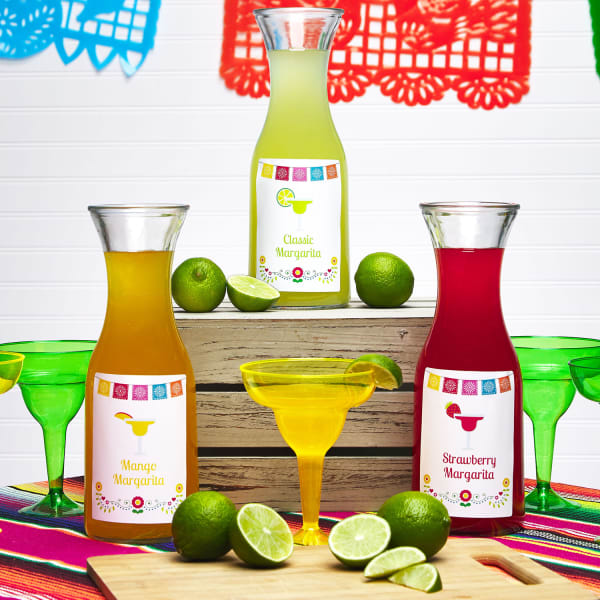 Add a splash of color to your drinks with Removable Water-Resistant Labels (22827)
This margarita bar is exactly what you need to start the party. We even created four different types of margarita labels that can be used for any fiesta. These are available and can be personalized in Design & Print.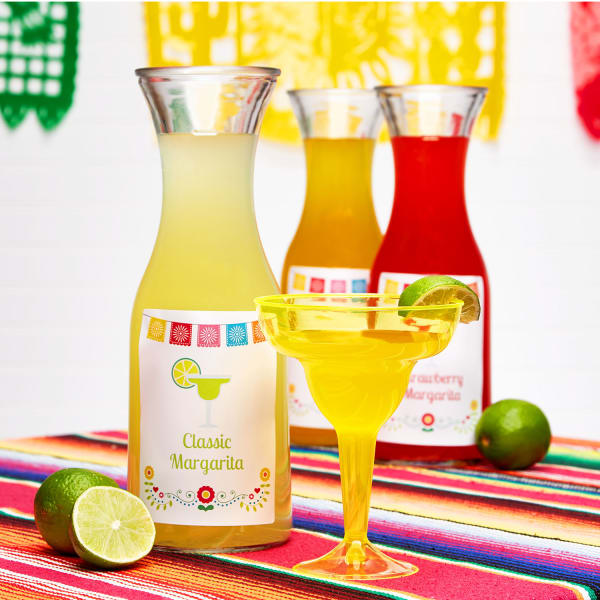 Click here for the "Classic Margarita" label template.
Click here for the "Mango Margarita" label template.
Click here for the "Strawberry Margarita" label template.
Products featured in this article:
Catering Menu
Surface Safe Wall Decals (61516)
Food Tent Cards
Small Tent Cards (5302)
Hanging Food Cards
Place Cards (16109)
Salsa Jar Labels
Glossy Oval Labels (22820)
Health Warning Stickers
Round Labels (34221)
Chip Bag Labels
Clear Square Labels (22853)
Margarita Pitcher Labels
Removable Water-Resistant Labels (22827)