National Administrative Professionals Day is the perfect time to show your gratitude to the people who help you the most. Whether it's your assistant, secretary or office manager, a personal gift goes a long way to show that you care. Here are a couple ideas to let your staff know that you notice all of their hard work.
Bouquet of Thanks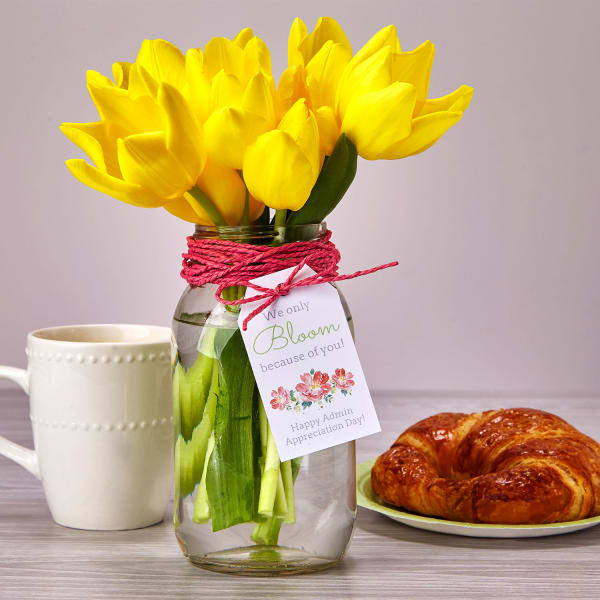 Create a lovely, personal tag that can be attached to any gift with Avery Printable Tags 22802 and free design templates on Avery Design & Print.
Express your thanks with a jar of fresh flowers or a plant, and add a personalized note, quip or quote. Place it on their desk early in the morning for a gorgeous way to start their day.
Get the beautiful blooms design for Avery Printable Tags 22802 here.
Say it With Donuts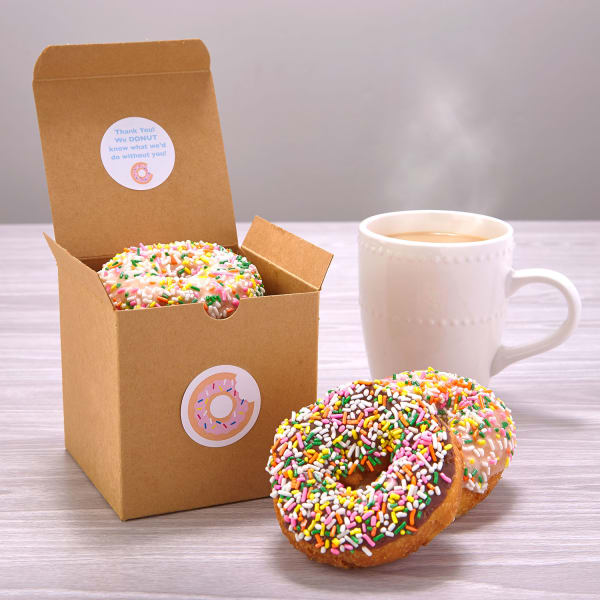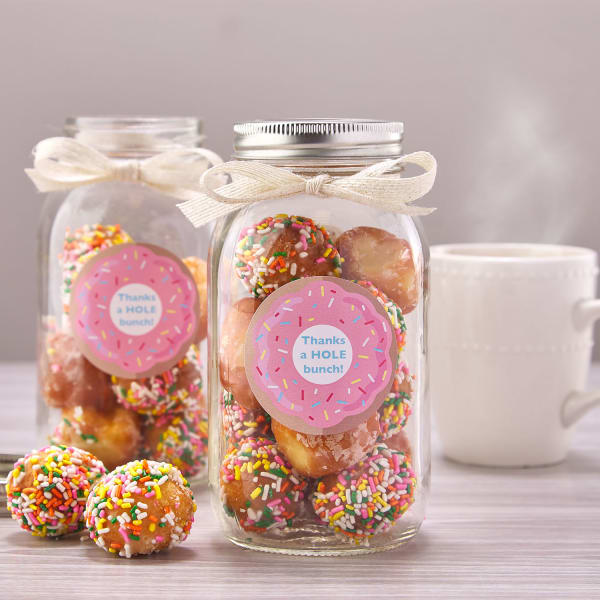 Round labels are the perfect shape for these donut designs. Create your own donut stickers with Avery Round Labels (available in a variety of sizes) and free templates on Avery Design & Print.
Give your admin a round of applause with a delicious treat that's fun to eat. Box up some donuts or gather some donut holes for a jar gift, and print your personal message right on the label.
Get the large donut sticker design for Avery Round Labels 22807 here.
Get the small donut sticker design for Avery High Visibility Labels 5293 here.
Perks of Work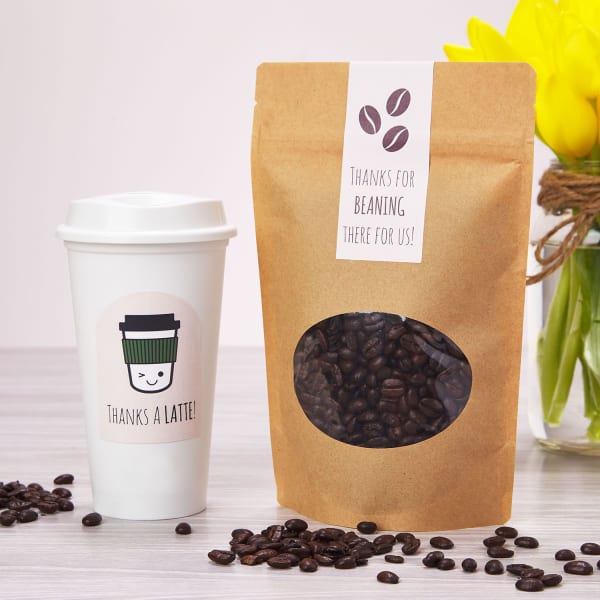 Time for a well-deserved coffee break! Decorate coffee cups with water-resistant Avery Arched Labels 22809 and coffee bags with Avery Wraparound Labels 22838 using free Avery Design & Print designs.
How do you show your appreciation to the best admin ever? You perk up their day with coffee! Make a run to their favorite coffee shop for a cup of joe and your note of thanks with a label, right on the cup. Another idea is to pick up a bag of beans or ground coffee and personalize the gift with a custom sticker.
Get the coffee cup design for Avery Arched Labels 22809 here.
Get the coffee bean design for Avery Wraparound Labels 22838 here.
Don't miss this opportunity to show your admin how much you value them, especially during the last week of April. Spread the word around the office so the entire staff can sign a personal card, pitch in for a group gift, or bring individual gifts of their own. When your administrative professional goes above and beyond for your team, it's time to celebrate and go above and beyond for them.
Products featured in this article:
Gift Tags
Avery Printable Tags (22802)
Donut Labels on Box
Avery High Visibility Labels (5293)
Donut Labels on Jars
Avery Round Labels (22807)
Coffee Cup Label
Avery Arched Labels (22809)
Coffee Bag Label
Avery Wraparound Labels (22838)