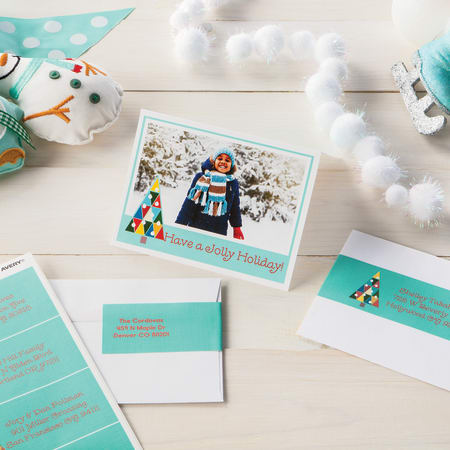 How do many of us kick off the holiday season? By crafting our annual season's greetings for friends and family. And since your envelope is one of the first things a person sees when your card arrives in the mail, why not try something new? Here are some ideas on how to create the merriest of mailings.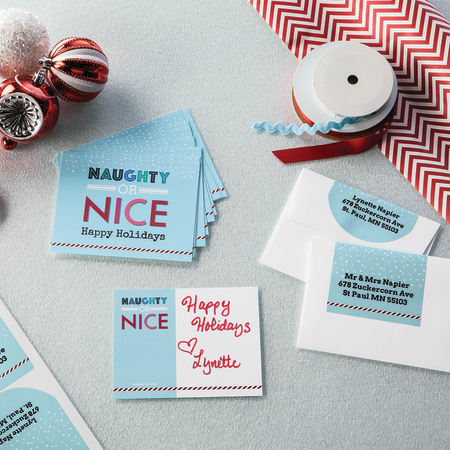 Arch it over the top
Rounded on one side and squared off on the other, arched labels give you plenty of room to print your return address on one end and the recipient's address on the other. Be sure to rotate your return address text before printing, so once you fold the label over the top of the envelope, your address will display right-side up.
Create a "printed-on-the-envelope" look
Clear labels applied to colored or patterned envelopes virtually disappear when applied, so your text and graphics on the label stand out. Keep in mind your addresses should be legible, so lighter colored envelopes tend to work best.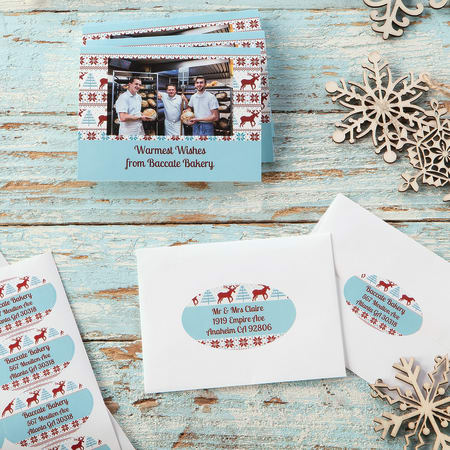 Add an eye-catching new shape
For years, the rectangle dominated the address labeling scene. But other shapes are making a statement, and they're getting noticed. Oval, round and square labels are interesting alternatives to use as address labels and envelope seals. You might even try the label at a different angle—for instance, you can rotate the oval label lengthwise, or tilt the square label for a diamond shape.
Give your greetings a cozy wrap
Like the arched label, wraparound labels* can work as both the return address and address label. Format your labels with the return address on the far left and the recipient's address over to the right. To apply, we recommend straddling the label on the edge of the envelope to make sure it's aligned on both sides before smoothing the label down.
Avery offers a wide assortment of labels for you to choose from— from shapes to textures to materials. They're easy to design with free design templates on Avery Design & Print Online, and easy to print yourself or have Avery WePrint™, our professional printing service, print for you.
For more information on mailing and shipping, visit avery.com/ship.