One of the best ways to build relationships with your customers is by providing a positive experience they'll always remember. Gift certificates can help attract new customers, reward your loyal shoppers and even help make something that went wrong go right. They're easy to create with free templates on Avery Design & Print and print out right from your own printer, or you can design it online and get the professional touch with our convenient Avery WePrint™ printing service.
Check out these ideas on how to make a connection with your customers that'll keep them coming back.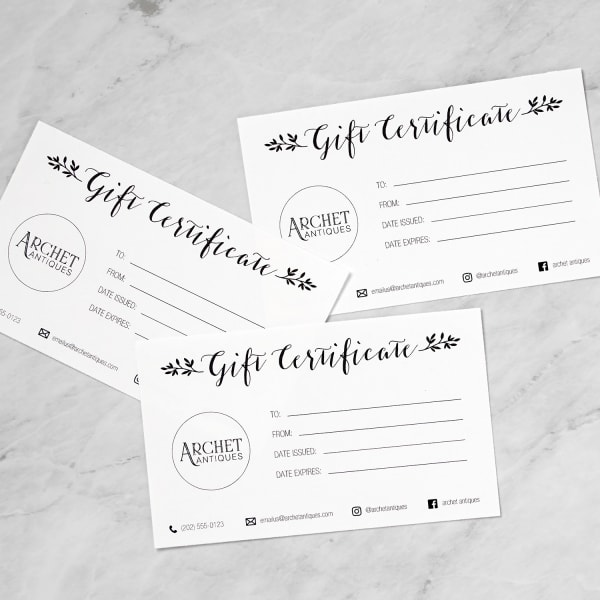 DIY gift certificates give your shoppers a tangible card they can immediately present as a gift. Get started with
Avery Index Cards (5388)
Make gift-giving easier
Now you can create sales even when your customers don't know what to buy. Gift certificates make it easier for shoppers to find a suitable gift option when they're pressed for time or want the recipient to select their own product. It also drives traffic by encouraging the gift recipient (and potential new customer) to come in and redeem their certificate.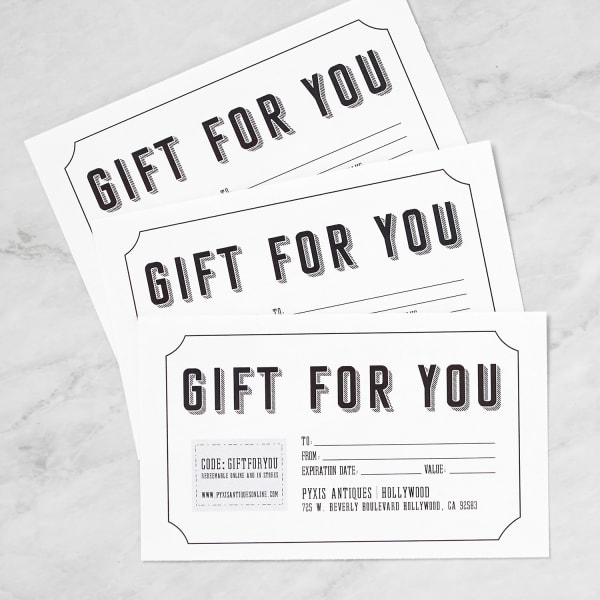 Reward your loyal customers with a gift certificate to show your appreciation. Customize Avery Index Cards (5388) with your logo and personal message using Avery Design & Print.
Appreciate loyalty
Thank your shoppers for their loyalty with a token of your appreciation. A gift certificate can surprise and delight your customers when presented intermittently, or can encourage them to continue shopping your business to earn loyalty points that can be redeemed for certificates of varying amounts.
You can also reward customers with promotional cards. Create coupons, offers with promo codes or advertise private sales on your customizable cards, then pass them out to shoppers or pop them into their shopping bag or shipping box.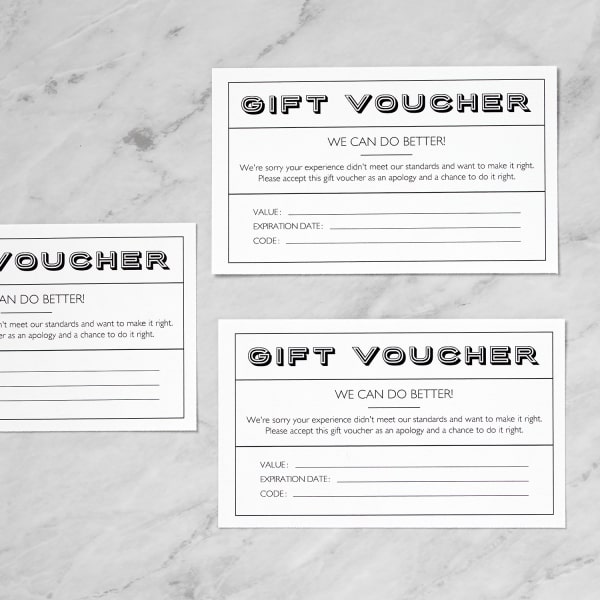 Nobody's perfect. Express your sincere apology with a personal note on your "make good" certificate printed on Avery Index Cards (5388)
Express your apologies
Did a customer's past shopping experience not go so well? Don't wait for the complaint to fester or escalate. Extending a gift certificate shows your business can be accountable for mistakes and asks the customer to give you another chance to make things right—and earn their trust.