How to make gift cards online
Other articles you might like:
Did you know you can increase sales even when your shoppers don't know what to buy? Offering gift cards or gift certificates for your business makes it easy for customers to find a suitable gift option, whether they're pressed for time or just not sure what the recipient wants. And, gift cards also drive more foot/web traffic by encouraging recipients to redeem their cards. And even if they don't, it's still money in your pocket. Nearly half of Americans have $21B in unused gift cards.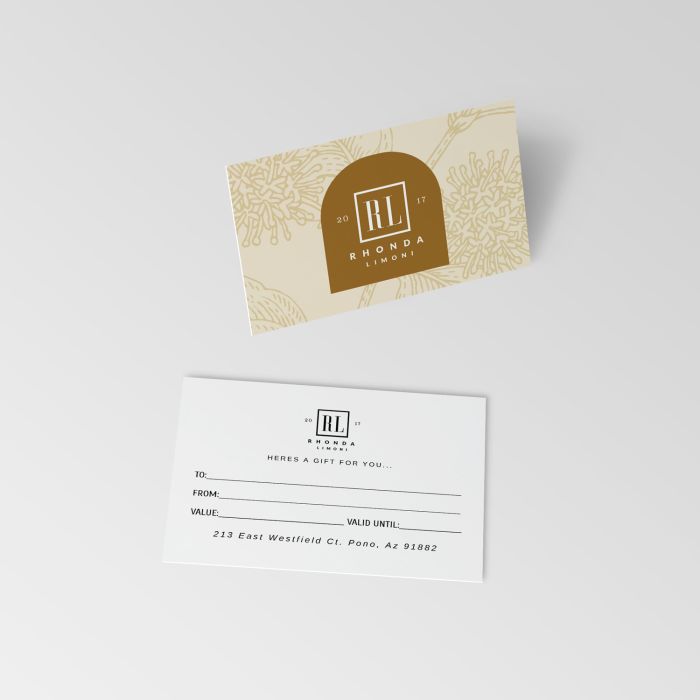 It was a huge year for gift card sales in 2022. According to paytronix.com, there were more dollars spent on gift cards between Black Friday and Christmas Eve than in any year since 2019. But while the total dollars spent increased, the actual number of gift cards declined, and physical gift cards suffered the most, with winter storms keeping people inside.
That being said, handing someone an actual gift card instead of a digital email with a gift card attached is still more desirable for many who enjoy the act of gift-giving. More than 50% of consumers still prefer physical gift cards. They are also ideal for small businesses with a storefront or limited digital footprint.
Benefits of custom gift cards for businesses
Branding and marketing opportunities
When creating your own custom gift cards, you can control the design and where you place your logo. You can also add custom messaging or target-specific designs, such as holidays, sports teams, or hobbies.
Increased customer loyalty and engagement
Gift cards obviously encourage repeat business because the recipient has to shop at your store to redeem the card. They can also attract new customers through the gifting process. And if done correctly they create positive brand associations
Flexibility and convenience for both businesses and customers
Gift cards are great because they can usually be customizable by their value, denomination, or product. They are generally easy for the gifter to purchase and the giftee to redeem, and in many cases, they can be used online or in-store.
Design and implement your gift cards
Choosing the right card provider
Make sure you research reputable gift card providers, whether you're ordering printable gift cards, custom gift cards, or plastic cards as you see in grocery stores. Evaluate features and services offered by different providers and make sure to consider cost and pricing options.
With Avery, you order get both printable and custom cards you can turn into gift cards in minutes. Simply choose the card shape, size, and material you want, personalize it, and order/or print. These are great options if you are new to offering gift cards and you don't want to spend more than $1 a card for plastic gift cards and servicing. If you're ready to try plastic cards, squareup.com is a great place to start.
Design considerations
Make sure whatever route you choose for purchasing your gift cards that you can keep your brand identity. Some bulk gift card sellers don't allow much customization. You also want to be able to add eye-catching visuals and colors that draw attention, as well as include key information (e.g., website, contact details).
With the free templates in Avery Design & Print, it's simple to personalize your gift cards the way you want. You can access our free small business designs, or choose from thousands of templates based on the category you want. You can also easily upload your own graphics. The software is easy to use, and you can customize your cards by adding your company logo, store information, and even sequential numbering.
Printing and distribution options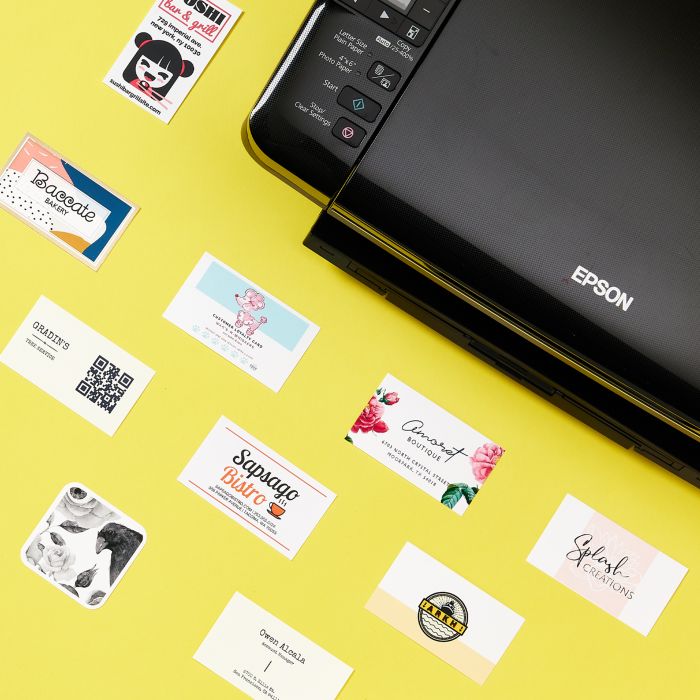 While many gift cards have gone digital, they require time to set up and incur additional fees. Other options include online printing services or printing them in-house yourself.
If you want to test out using gift cards at your location or want to give your shoppers a tangible card they can present as a gift that links to an online gift card, you can easily make them yourself. Avery allows you to design and order custom gift cards or you can even print them yourself.
Promoting and marketing custom gift cards
Utilize digital marketing channels
Let your customers know you offer gift cards. If you have a social media presence, launch a campaign to let your subscribers know. If email marketing is your mainstay, then announce and add mentions of your gift cards in those. And obviously, add them to any website and online promotions you offer.
Partner with influencers or collaborators
Look for co-branding opportunities or joint promotions and giveaways where you can offer your gift cards. Also, leverage and influencers you might have that can also help promote your cards as well as your business, especially if you aren't a master at social media.
In-store promotion strategies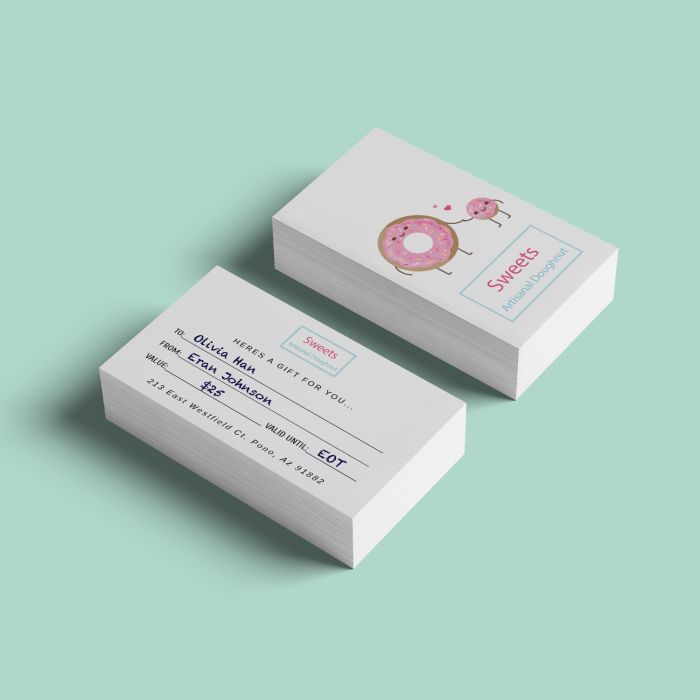 Make sure to create point-of-sale displays and signage so customers realize you have gift cards. Also, make sure your employees are trained at selling and recommending the cards. Cross-promoting your cards with other products or services is also a great way to get the cards rolling.
When you design your own gift cards, you can create a unique look every time. Keep your branding consistent but change the cards to fit special occasions such as birthdays, holidays, and weddings. If you're using two-sided gift cards, consider using one side for your logo and the flip side for the gift card information.
Your gift cards also don't have to be restricted to a cash amount. You can offer cards that provide the recipient with a free service or specific product, such as a massage, pedicure, or a trio of gourmet cupcakes.
Tracking and analyzing gift card performance
Implement a tracking system
No matter what type of gift cards you use, make sure you have a tracking system. Whether it be gift card management software, integration with your existing POS system, or just a ledger where the cards are written down, keeping track of sales and redemptions is key.
Monitoring gift card usage and trends
By tracking redemption rates you'll be able to better analyze your customers' spending habits. It will also help you identify popular gift card designs and denominations for future sales or promotions.
Adjust your strategy based on the data
Modify your promotional efforts based on what you learn from monitoring sales. You can offer targeted incentives or rewards to both customers and employees. Also, evaluate the return on investment (ROI). If gift card sales are booming, it might be time for you to move up from printable cards to custom gift cards or a gift card servicing provider.
Remember the benefits of custom gift cards for businesses are many, from new foot traffic and sales, to more brand recognition for growing companies. Make sure to incorporate your brand look and feel and market your gift cards to customers in-store, online, and through social media and email. And most importantly, keep track of sales and redemptions.
Explore all the different custom gift card options you can order for your business with Avery cards. Whether you print them yourself or let us professionally print them for you, they're always 100% satisfaction guaranteed. And if you need any help along the way, the amazing customer care team at Avery is ready to help at (800) 942-8379.