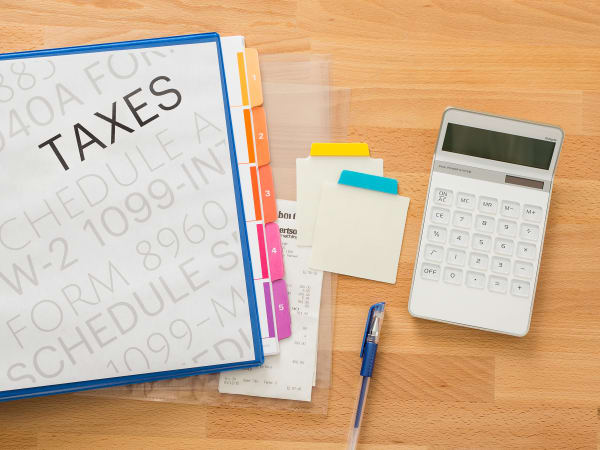 While you can't avoid tax season, you can get through it easier by organizing your receipts, documents and forms. Whether you file your own taxes online or have a tax preparation service do them for you, here are four essentials to help you get prepared to file your income tax return.
Get organized
Collect the documents you need to file and sort them by category. Using customized dividers, you can create a section for every category you need. Some of the most common categories include:
Income (such as wages, tips, bonuses, Social Security benefits, retirement distributions, unemployment, alimony, rental income and most interest and dividends)
Deductions (such as home and property taxes, mortgage interest, moving expenses for your first job, charitable donations, auto registration and last year's tax preparation fees )
Exemptions (such as child and dependent care credit and earned income tax credit)
Store loose receipts
Don't worry about losing loose receipts when you store them in sheet protectors. To keep track of the receipts you have, you might consider attaching them to pieces of paper and writing a note on the paper so you know the purpose of each slip. Acid-free and archival-safe sheet protectors also ensure the print won't lift off the receipt so they remain legible.
Snap your paperwork into place
A sturdy, heavy-duty binder is like a safe deposit box for all your tax paperwork. Look for a sturdy binder with rings that are easy to open and close, so you can quickly add and remove documents as needed. Add your categories organized by dividers and your sheet protectors of receipts inside. Insert a customized spine and cover to the binder with the tax year for future reference.
Flag sections that need attention
Repositionable tabs that you can write on make it easy to create sub-sections in your binder, or flag sections and jot notes on paperwork that you may have questions about or want to highlight.
Getting ready for tax time doesn't have to be complicated. Once you've established a tax organization system that works for you, filing your taxes should become a whole lot easier. And with an effective system in place, you'll be tackling taxes like a true pro—without that tax time panic.