Packaging and labeling may be more important than you think – especially when it comes to cannabis. In addition to federal regulations, companies have to comply with many different laws at the state level. Whether you're a manufacturer, distributor, or marijuana packager, there's a lot to keep track of. Here's how to make sure your recreational and medical cannabis packaging and labels are effective and compliant.
State guidelines for cannabis label
In the past several years, the list of states where recreational and medical marijuana are both legal has grown. Currently, these are the states:
Alaska
Arizona
California
Colorado
Connecticut
Illinois
Maine
Massachusetts
Michigan
Montana
Nevada
New Jersey
New Mexico
New York
Oregon
South Dakota
Vermont
Virginia
Washington
In Guam and Washington D.C., medical and recreational marijuana are also both legal. And there are plenty of states where residents are allowed to use medical marijuana but not recreational.
No matter what type of cannabis is legal, states have their own laws around how much consumers can carry and how many marijuana plants they can grow. But they also have different laws regarding recreational and medical marijuana packaging and product labels.
Here's a breakdown of some of these regulations in just a few states.
California
California is a major player when it comes to cannabis, as it was the first state to legalize marijuana for medical use. In the Golden State, it's crucial for edibles to not imitate any existing food product on the market. The packaging should display nutritional information, an ingredient list, and the recommended serving size. It should also be easy for consumers to accurately measure a serving.
All cannabis products must contain a boilerplate warning about the risks associated with weed. Since THC is the most regulated component of marijuana, the packaging must include the amount of THC in the product. When it comes to vape packaging, the extract may only be sold in containers of two fluid ounces or less.
Colorado
Colorado was one of the earliest states to legalize recreational marijuana. Whenever a cannabis product sold in the state contains THC, the packaging must clearly display a THC warning label.
Packaging for flowers and vapes must be child-resistant and opaque. Just like in California, edibles must display nutritional facts and expiration dates and they cannot be formulated to imitate an existing food product.
Illinois
Recreational weed has only been legal in the Prairie State since 2019. If you're selling weed here, keeping recreational and medical marijuana labels free of anything that could appeal to minors is of the utmost importance. Also to keep minors safe, the packaging must be child-resistant.
Every company must include its contact information and an expiration date on the label. In the ingredient list, the percentages of all active cannabis ingredients must be included. The packaging should also contain a warning about the risks of marijuana as well as how it's meant to be consumed.
Michigan
In Michigan, recreational weed has been legal since 2008. All the packaging for cannabis in the state must contain a boilerplate warning for consumers that, among other things, lists the contact information for poison control. Any marijuana product must have a THC warning label that includes the universal THC symbol, the concentration of THC, and the cultivator's ID number.
When it comes to marijuana flowers in Michigan, the label must include the strain name, the harvest date, and the product's weight. Unlike many other states, Michigan doesn't have explicit guidelines for edibles. But it's still a good idea to include nutrition facts, serving size, and business information somewhere on the marijuana packaging.
New York
New Yorkers have been allowed to freely indulge in recreational weed since 2014. Every packaged cannabis product in the state must identify the amount of active cannabis concentrate per serving including the amount of THC. There should also be information on the recommended serving size and how many servings are in the container.
The consumer must be warned of all the potential risks associated with the product on the label. Not only should the package be child-resistant, but it should also not be especially attractive to youth.
Marijuana labels tailored to the product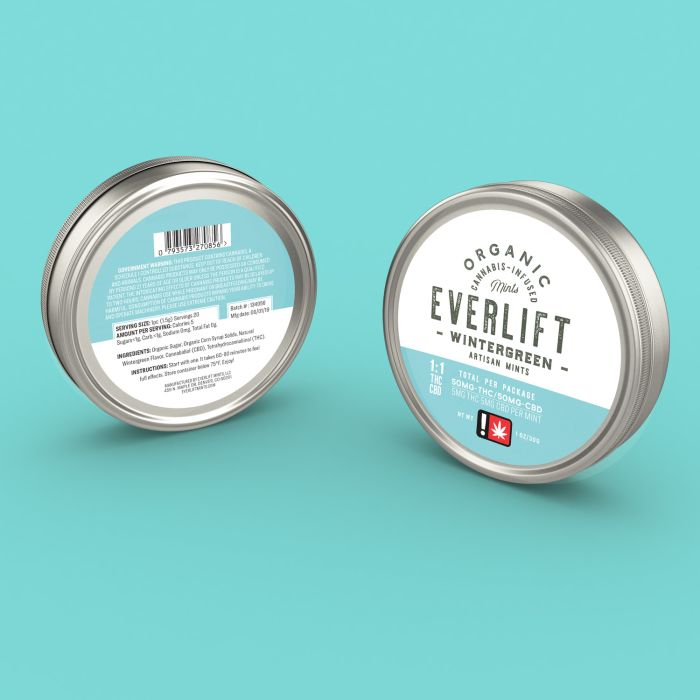 Everyone enjoys their cannabis a little differently. As you can already see based on state guidelines, the way a cannabis product is packaged will vary depending on the type of product it is. Obviously, a vape cartridge tube label will be very different from a tincture's packaging.
When it comes to marijuana flowers, keeping the packaging smell-proof is important. While cannabis flowers are especially aromatic, the right metal, glass, or wood container can usually do the trick. Often, these are also child-resistant.
For any kind of edible whether it's gummies or chocolate, making sure the packaging is childproof is crucial. This is because at first glance many children might mistake an edible for candy or snack. Making it difficult to unscrew a lid or open a plastic baggy helps protect children.
Accurate packaging free of false and misleading claims
If you're in the marijuana industry, you know that the FDA is incredibly strict when it comes to how you market your products. Your approach to how you'll label your products should keep this in mind. For example, your labels should always be free statements that are false or misleading. Be careful about what terms you use! Make sure your product doesn't include any health claims such as saying it can cure or prevent disease.
Because the content of the packaging for your cannabis products is so important, it's crucial that the labels are easy to read. Make sure the text isn't too small, light-colored, or difficult to read. The FDA has a basic rule that the lower case "o" in the font of choice should be at least one-sixteenth of an inch. When the average adult is able to easily read the contents of the label, there is less protentional for confusion about a product.
Consequences of failing to be compliant
So what happens if you break any of these rules? This is something the FDA takes seriously! When the FDA comes across a violation in the form of a cannabis website, vape label, or something else, they will issue your company a warning letter. These letters include some (but not necessarily all) of the choices a company has made that violate FDA guidelines.
The letters will come with a warning to correct the current violations saying something along the lines of, "Failure to correct these violations may result in legal action without further notice, including, without limitation, seizure, and injunction." The FDA will require you to respond to the letter in writing within 15 business days. You must outline exactly how you will correct your compliance problems in your response.
The FDA has these letters easily accessible on its website. Reading through these letters is a great way to understand what not to do with your own cannabis marketing and what you definitely don't want on your labels in order to keep your business in good standing with the FDA.
Great cannabis packaging is more than just compliant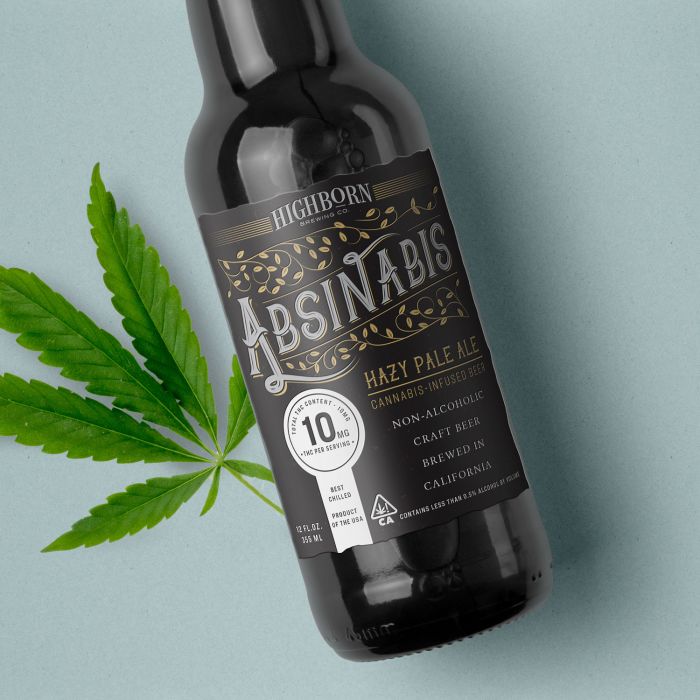 While compliance is important when you're thinking about how you'll package your cannabis products, there are other considerations. For example, you want your marijuana packaging to be aesthetically pleasing. While a customer likely won't make their purchasing decision completely based on the appearance of a product's packaging, it does play a role.
Packaging should also clearly convey a company's brand identity and not just fade into the sea of other cannabis products. However, as mentioned in some of the state regulations, many governments forbid packaging that seems to appeal to minors. This is something to be extra cautious of when selecting a design.
The environmental impact of packaging is another consideration. Plastic packaging is a major contributor to landfills. This is why eco-conscious cannabis brands try to find more sustainable packaging solutions that minimize waste and use more sustainable options like reclaimed plastic or hemp.
For the company and the consumer's benefit alike, you also want the packaging to be as cost-effective as possible. However, make sure you're not compromising on quality to save on packaging costs.
The secret to compliant recreational and medical marijuana packaging
This is just a brief overview of many laws related to cannabis compliance and things companies should consider when selecting their packaging. There's so much more your company needs to know if you want to avoid getting into legal trouble. Make sure to contact a lawyer who specializes in marijuana labeling and packaging in your state and where you plan to sell.
Keeping your packaging up to date with all of these regulations and others is much less complex when you're working with an experienced cannabis labeling company. When you work with Avery, you can have tremendous peace of mind. Although the FDA and state regulations are ever-changing, we can help you quickly keep up with new labeling so you can be certain your packaging is always compliant.
Please note: The suggestions above are just guidelines. You should consult all federal, state, and local regulations that pertain to your marijuana product before completing your labels and packaging.
If you have any questions or need any help creating or ordering marijuana labels, please let us know below or call our California-based Customer Care Team at (800) 942-8379.