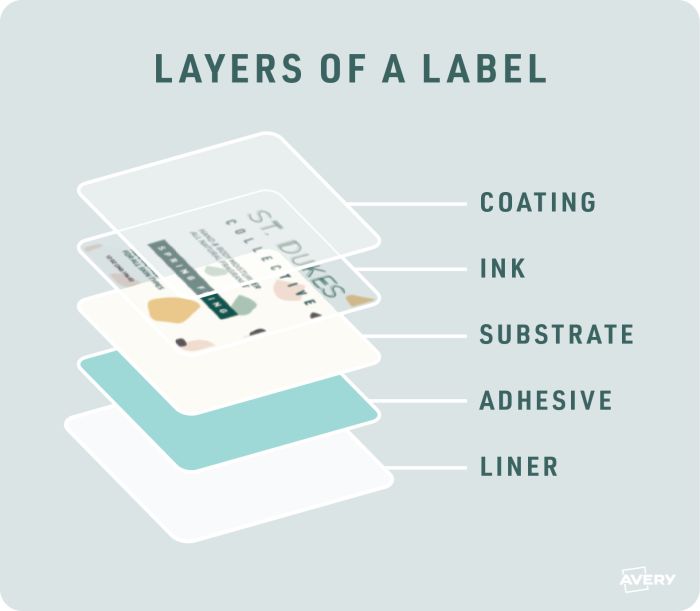 A label release liner is probably not something you think about often but it's a very important part of pressure-sensitive labels. The release liner is a backing material on labels and stickers that carries them until your labels are ready applied. Its job is to protect the adhesive and keep your labels from sticking to each other or something else before they're ready for their intended use.
In this article, we'll explain the difference between paper and PET label liners and what is the best option for product labels.
Label liner materials
There are a variety of different release liners available for labels and stickers. Depending on your label application and specific product features, there might be an option that works better for you. The most common release liner materials are paper or PET film.
If your labels are going to be used in an automatic labeling applicator they must have the right liners to hold up in the machine. Otherwise, it can result in more waste, company downtime, and material shortages.
PET release liners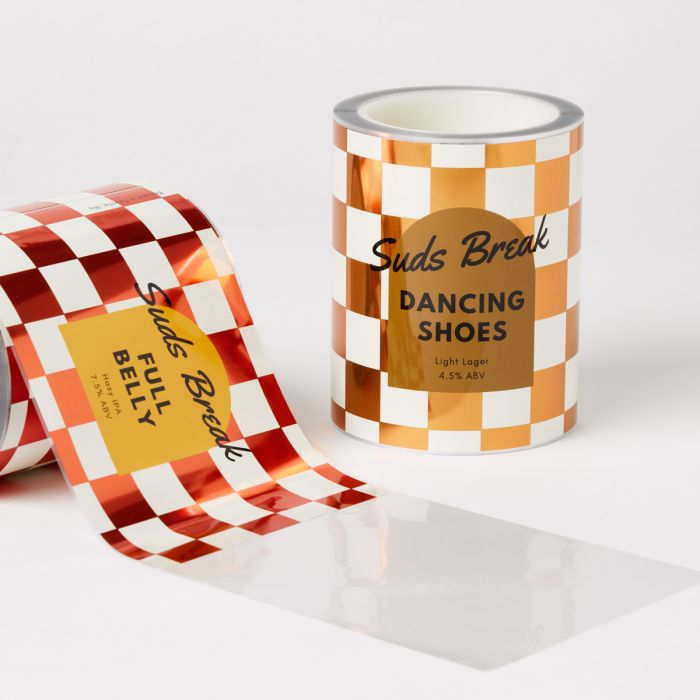 PET liners are primarily important for high-speed automatic labeling machines. They are made from polyester film, which is thinner than paper liners so you can roll more labels on each roll. This reduces roll changes during high-speed or large-volume label applications, and it also reduces waste. Since the rolls can be smaller, this can also save storage space and shipping costs.
PET release liners are also ideal for things like labeling beer cans that require a wet application. They generally have fewer breaks on automatic machines than paper liners, which saves time and money.
Paper release liners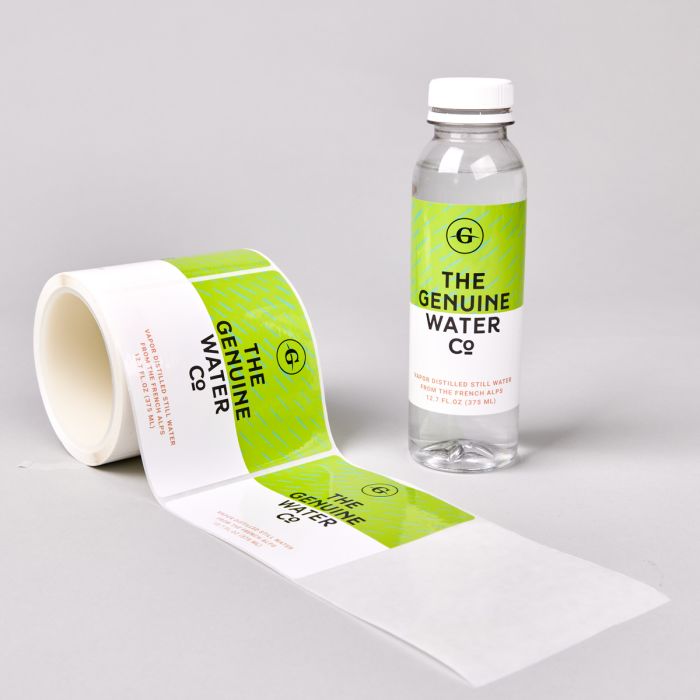 Paper liners are one of the most common release liners and the most economical. aper release liners have a silicon coating to prevent the label adhesive from sticking to the paper underneath below. That way you can separate your label and liner easily when ready for application.
They offer good tensile strength and won't break when converting into labels or being wound on a label applicator. While they are strong under tension and can perform on high-speed packaging lines we don't recommend them for things like wet applications.
Avery WePrint offers a clear film PET liner that is ideal for things like beer can labels or you can order our standard paper liners available on most labels and stickers.
If you are thinking about switching your release liners or need any help, contact us at (800) 942-8379. As always, we can also provide samples to help you compare your options.