The holidays are in full swing!
In the blink of an eye Halloween will turn into Christmas, family gatherings and travel plans will fill up your calendar, and fourth quarter sales will dominate your work schedule. Time will be in short supply—but don't let that put a damper on your holiday cheer.
As we prepare to close out the year, it's important to take a moment and remind our business partners and clients that even at our busiest, we appreciate them. After all, where would we be without a little help from our friends? In a season where everyone is time-crunched, here are three quick ways you can stand out with a personalized holiday gift basket that will make your client feel special.
These ideas are DIY friendly but can also be accomplished with Avery WePrint™, our professional print-it-for-you service.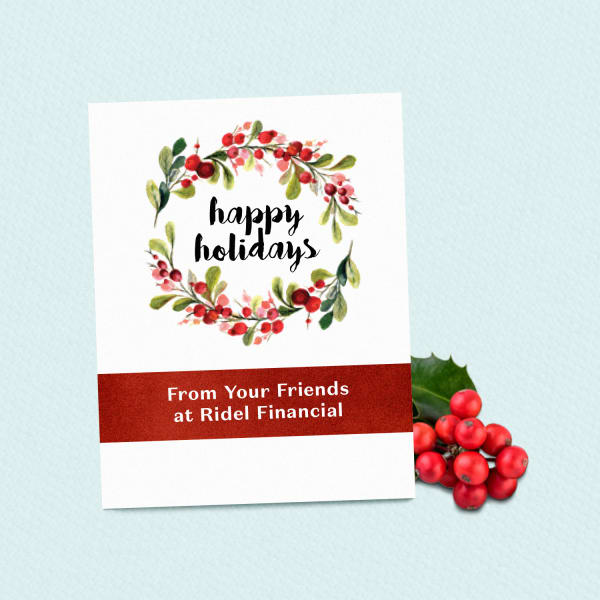 Leave a lasting impression with Avery Postcard (8387)
1. It All Starts with the Card
Gift baskets are the go-to business gift for many industry professionals. While many focus on what goodies to place inside the basket, the greeting card is generally an afterthought; a wasted opportunity. Presentation matters! The card is an excellent place to feature your company logo and establish a design theme to your client gift. You can easily do this on Avery Design & Print. Choose a card and pick from thousands of customizable templates, each of them designed with an occasion in mind, all of them free. Best of all, our newly minted holiday templates are fresh off the digital press and are waiting to be used!
A holiday card is small in stature but makes a big impact. By leaving a personal note, you'll be sure to stay on a client's mind long after the goodies are gone.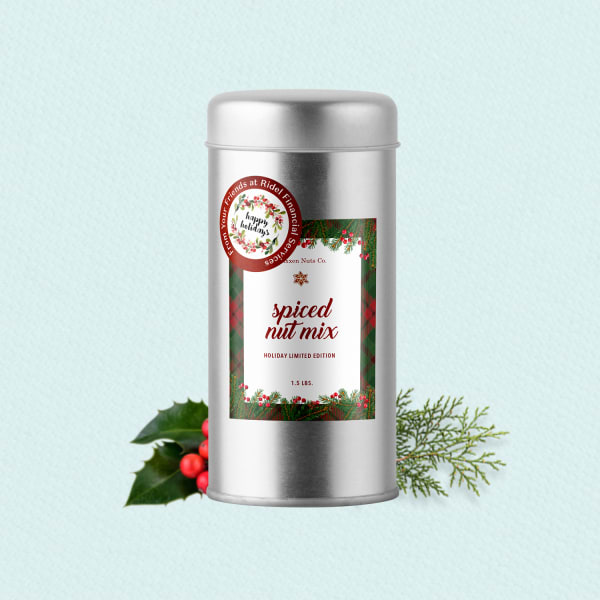 Combine labels of different shapes and sizes to spice up your arrangement: Rectangle labels (22827), Round labels (22807)
2. Let Your Brand Personality Shine Through with Customized Labels
Customized labels are an excellent way to dress up a corporate holiday gift homemade or store-bought.
Create a coordinated look on all your labels with the convenience of Avery Design & Print. It's easy to apply your design from one label product to another, even a different size or shape, without putting a dent in your workflow. With printable blank labels, you're minutes away from printing the holiday labels you'll need to decorate your gifts. If you like a label but don't have it on hand, simply create the design online and let us take care of the printing for you with Avery WePrint.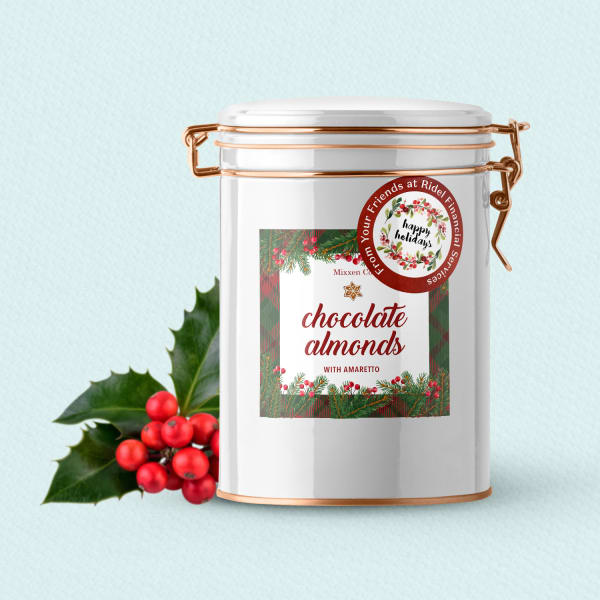 Add character to your client gift with a personalized square label (22806)
If you're looking for some label shapes to try out, Avery 2″ Round Labels (22807), Avery Rectangle 3-1/2″ x 4-3/4″(22827) and Avery Square 2″ x 2″ Labels (22806) add a nice touch to exterior packaging. These products allow you to print to the edge for a clean, borderless look.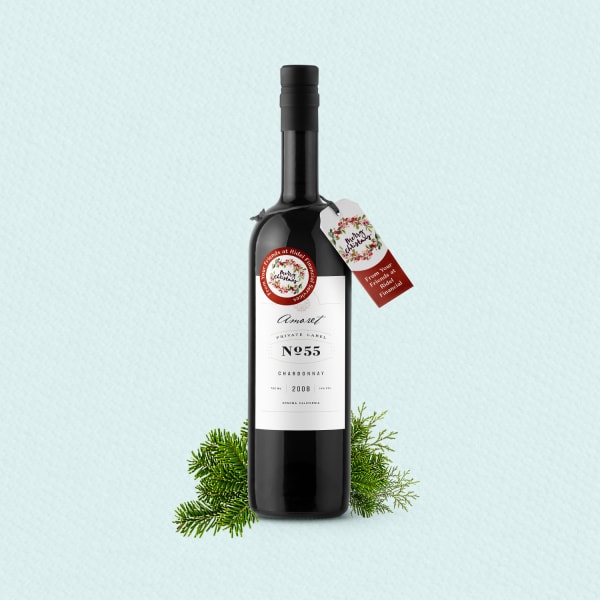 Give your gift a premium look and feel with these print-to-the-edge micro-perforated tags (22802)
3. Tie Your Look Together with Printable Tags on Strings
Sometimes, the exterior packaging of a gift looks perfect without a label, yet you still want to put your own personal touch on it: This is where printable gift tags come in.
Avery Printable Tags with Strings (22802) are a great choice that let you make your mark without leaving a footprint, ideal for wine bottles, gifts made of fabric, or unusually shaped gifts. Combined with the card and labels, having a tag with a matching design pulls your gift together with a tight presentation that will surely impress your recipient.
So there you have it, three time-effective ways to give your gift basket that extra-thoughtful touch that others are sure to notice. Whether you're an office admin with a large list of gifts to send out, a small business owner sending "Thank you for your business" gifts to your clients or a freelancer expressing gratitude to your network, you can do this!