Listen up, Taxes. You're not winning any points with us when you keep getting more complicated each year. But luckily, we found a way to handle your yearly drama. Simply organizing our paperwork can help itemize deductions, claim credits we deserve and bulletproof our tax filing. Here's how we made it easier to get ready for tax time.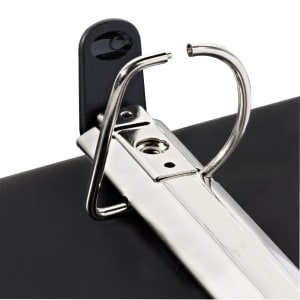 Heavy-duty binders with slant rings hold more pages compared to the same size round rings.
Heavy-Duty View Binder
There's a reason why the binder is one of the most efficient ways to get organized. Inside the durable covers are three strong metal rings to hold your paperwork in place. Keeping all your documents together is a snap and easier to carry. And with Avery binders, you get a hassle-free product guarantee. Because when the tax struggle is real, your binder shouldn't be.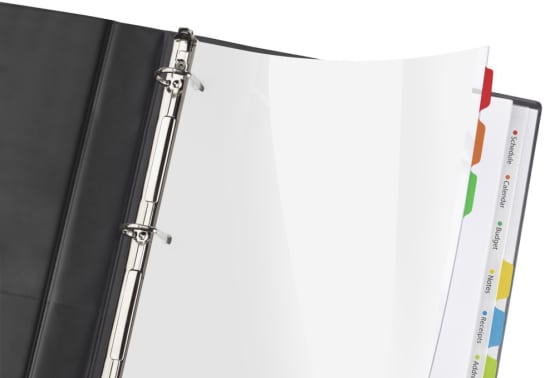 Clear Easy View Plastic Dividers are easy to create. Print all your section titles on one page, place in the sheet protector, add the clear dividers and your titles appear underneath the tabs.
Clear Easy View Durable Plastic Dividers
Getting your paperwork organized doesn't have to eat up your entire day. Sort your tax papers quickly with dividers that are just as nimble. No need for tab inserts or labels to create these dividers. All you need to print is one sheet of paper with your section titles. And changing titles are a cinch—just edit and reprint the page.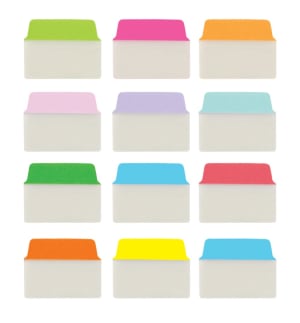 Use durable, repositionable and smudge-free Ultra Tabs to flag pages, jot notes or create sub-sections.
Ultra Tabs®
Got questions you don't want to forget to ask your tax professional? Or not sure where to use a particular tax form? You won't have to shuffle through your paperwork with Ultra Tabs. Write directly on both sides of the tab, and attach to the page. It's easy to find your place whether you flip from the front of the binder or back.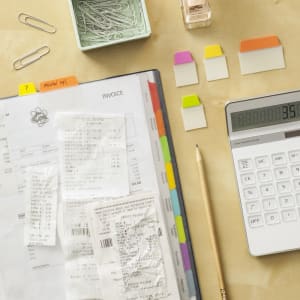 Look for acid-free and archival-safe sheet protectors so print won't lift from pages.
Sheet Protectors
The paperwork you need to file your taxes comes in all shapes, from various-sized receipts to odd-shaped tax forms that aren't quite letter size. But it's these loose pieces of paper that can easily go astray. Round them up in sheet protectors, tab the contents with Ultra Tabs and you'll be able to keep track of your paperwork, no matter what the size.