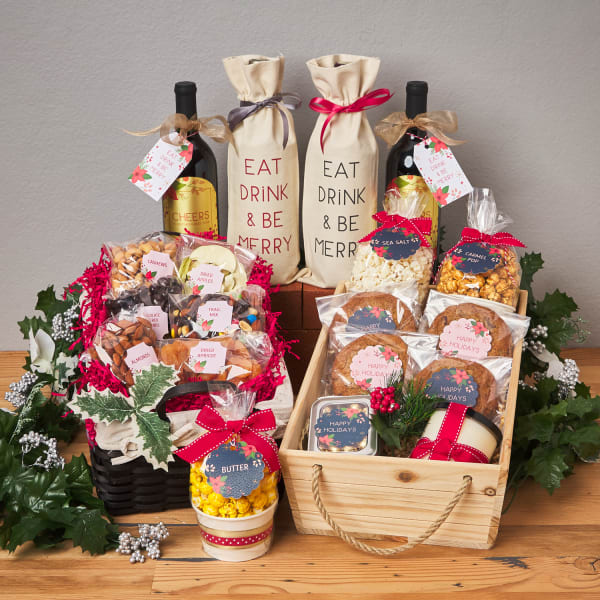 Give your clients a holiday gift with these client appreciation gifts. These five simple gift ideas are easy to make and are guaranteed to leave a lasting impression. Feel free to mix and match these templates with your own customer appreciation ideas and gifts to make something truly unique.
Custom Wine Labels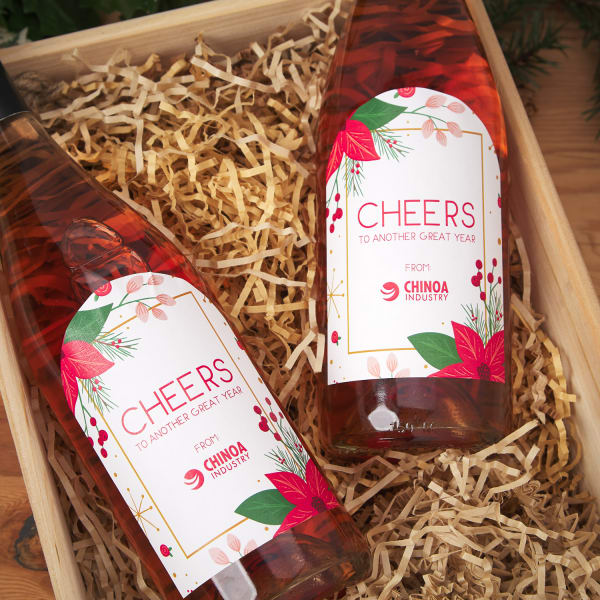 Make personalized wine bottles with arched labels (22826/94600)
Print your own company-branded labels and apply them onto wine bottles to instantly create a custom wine gift. It's easy to import your own company logo and add your own text to create wine labels that look professionally printed.
Click here for the wine label template.
Add a touch of cheer with printable tags (22802)
Give wine bottles an extra flourish with ribbons, strings and tags to leave behind a thoughtful customer appreciation note. You can also take your gifts up a notch by printing tags with a custom thank you note for each client.
Click here for the wine tag template.
Custom Wine Bags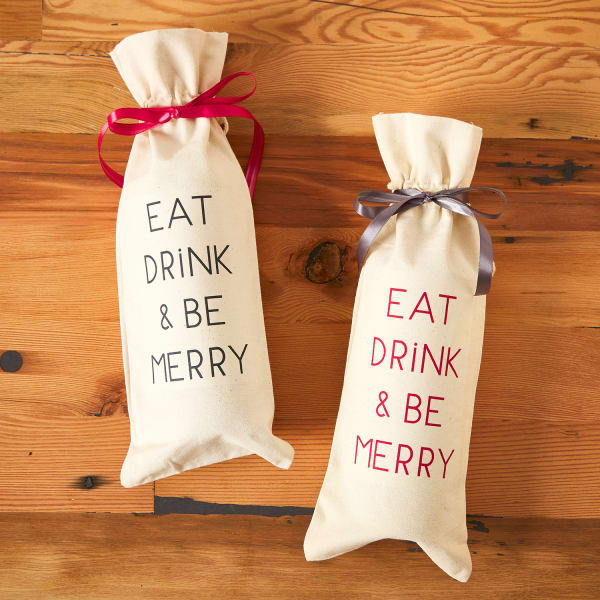 Create customized wine bags with iron-on transfers (8938)
Impress your clients with a custom-printed wine bag that looks professionally made. Wine bags are perfect for dressing up any bottle and also make for great reusable gift bags for clients. Learn more about best practices for applying fabric transfers with these ideas and tips for fabric transfers.
Click here for the wine bag template.
Cookies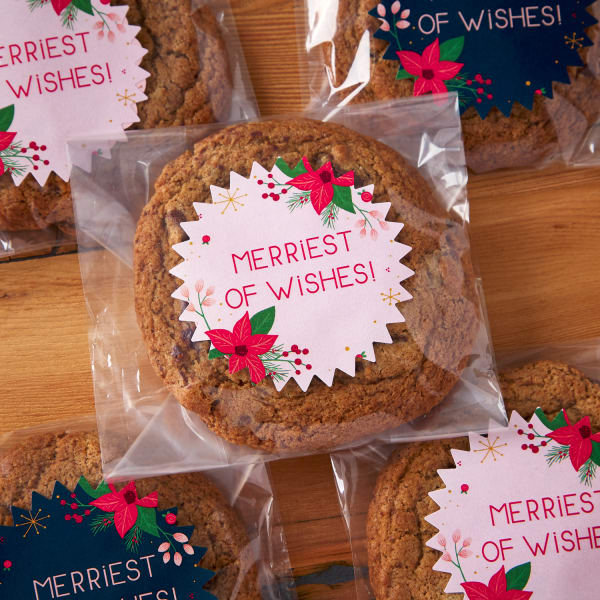 Give cookies a flash of color with starburst labels (94609)
Cookies are a classic when it comes to client appreciation holiday gifting. You can order cookies from your local bakery and use one of our thousands of holiday templates to create custom, personalized labels. Want to make it even more branded? Add your logo to the labels so that every time your client grabs a cookie they think of your company.
Click here for the cookie label template.
Dried Fruit and Nuts Basket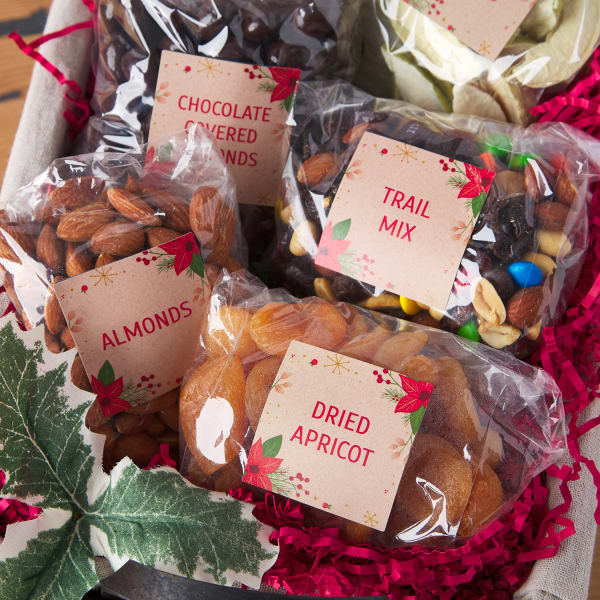 Create a unified theme with kraft brown labels (22846)
Baskets make for eye-catching displays and provide multiple delicious options for even the pickiest of clients. Just pour a variety of snacks into bags, add your own labels, arrange them in baskets and add any final garnishes for extra color.
Click here for the dried fruit and nut basket label template.
Popcorn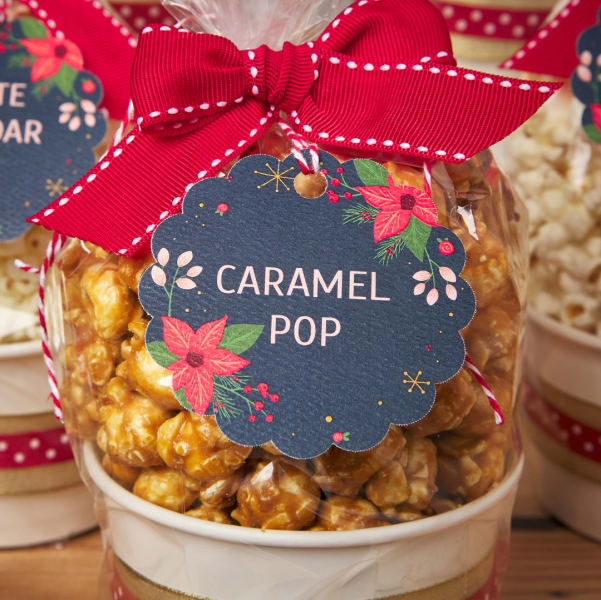 Give your popcorn some extra seasoning with scallop tags (80503)
Popcorn is a mouthwatering, bite-size snack that is a crowd favorite in most offices. Create your own custom popcorn gifts with cups, ribbons, tags and cellophane bags. You can even add your own thank you notes on the other side of each tag.
Click here for the popcorn treat tag template.
You can start creating customer appreciation gifts with the ideas we have here but feel free to take a look through all of the blank labels we have for offer to create your own unique gifts. Our team can even print and ship labels, cards, tags and more for you with our WePrint printing service.
Products featured in this article:
3-1/2″ x 4-3/4″ Water-Resistant Arched Labels (22826 / 94600)
8-1/2″ x 11″ Light Fabric Transfers (8938)
3″ Starburst Labels (94609)
2″ x 2″ Kraft Brown Square Labels (22846)
2-1/2″ Scallop Round Tags (80503)