Turning love into a candle business
Like many Avery label users, Guy Cirinelli, the owner of Sunshine's Essentials, had a huge love for candles. Whenever he was traveling, Guy made sure to locate and visit a local gift shop or boutique to purchase a memento candle to take home. But after burning many candles from across the country, he noticed that most of the candle scents would induce headaches and nausea. He decided it was time to do some research on the candle business.
He learned that most candles on the market are produced with harmful ingredients like chemicals, dyes, and synthetic fragrances, and he didn't like the sound or smell of that. This led to a multi-year journey to find an adequate clean-burning candle but not much was found on the market at the time. So that's when he had the idea to create his own line of eco-friendly candles.
The first batch of sunshine
So where did the name Sunshine's Essentials come from? Let's start with why "sunshine".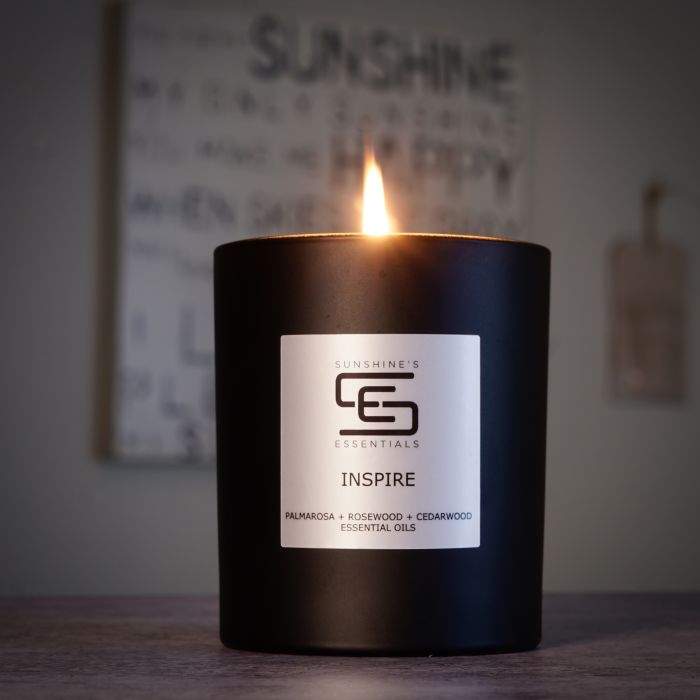 "Thirty-some years ago when I met my wife-to-be, she playfully said to me, 'Good morning, Sunshine,'" said Guy. "Not being overly creative at the time, I responded with, 'Good morning, Sunshine.' Well, the name stuck, not just for me but for her as well. That's right. Thirty years later, we still call each other Sunshine. Sure, it gets a little confusing to our family and friends, but it works for us."
With the perfect name picked for his new candle line, it was time for the first batch. During his previous candle research, he found that making fragrant candles using all-natural essential oils was basically impossible because the oils simply aren't strong enough to fill a room with fragrance. But that didn't stop him.
He started making candles using only coconut wax and essential oils with nothing artificial added. He would give these candles away as gifts to family and friends. The common consensus was that his candles have a wonderful light fragrance. The candles filled their spaces with a delicate and light scent without overpowering their senses and more importantly, didn't make them feel sick! Now he knew he had something and was on his way to fulfilling his desire to create a candle line based on simplicity and sustainability.
Downtime drove official launch
In early 2020, the pandemic impacted his main business of corporate video production services as it did many industries around the world. Because of the slowdown, Guy didn't have much to fill his influx of free time. His wife had the brilliant idea of using this downtime to work on candle-making. So it was time to get his business going.
He pulled out his candle-making supplies and recipes in April 2020 and started a candle business. He built a website, made a logo, negotiated with vendors, had packaging created, and all the other fun stuff you have to do to start a business.
Packaging matters
Guy chose Avery labels for his packaging after having real-life experiences with our products while serving as our video production vendor. During video shoots, he saw the benefits of using Avery labels. He also interviewed a few Avery customers for shoots who loved Avery WePrint, the company's custom printing service, and had nothing but great things to say about using Avery for their candle labels.
Guy uses Avery labels many ways in his candle packaging: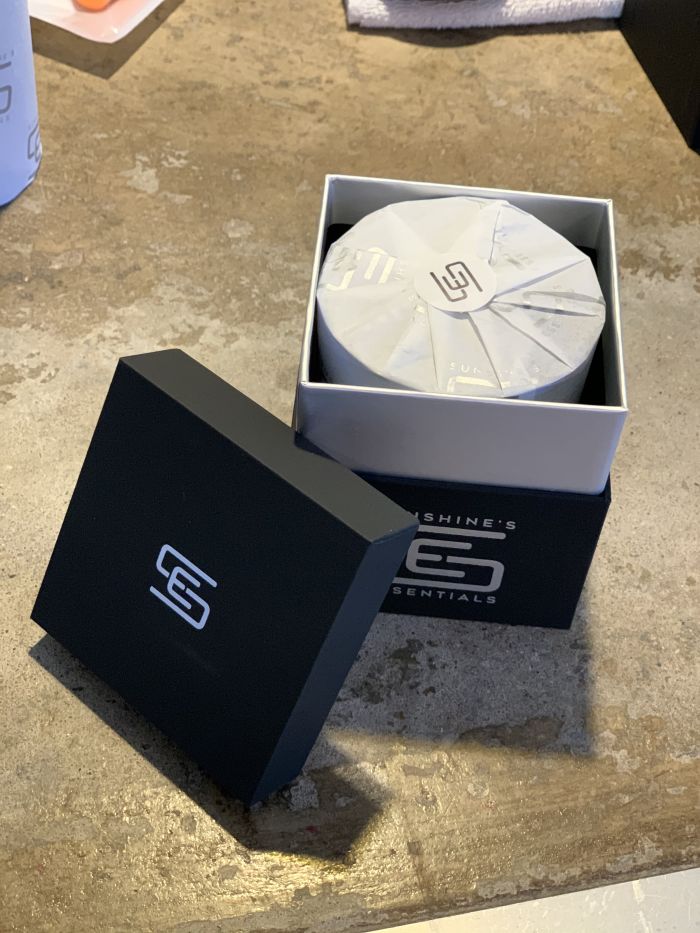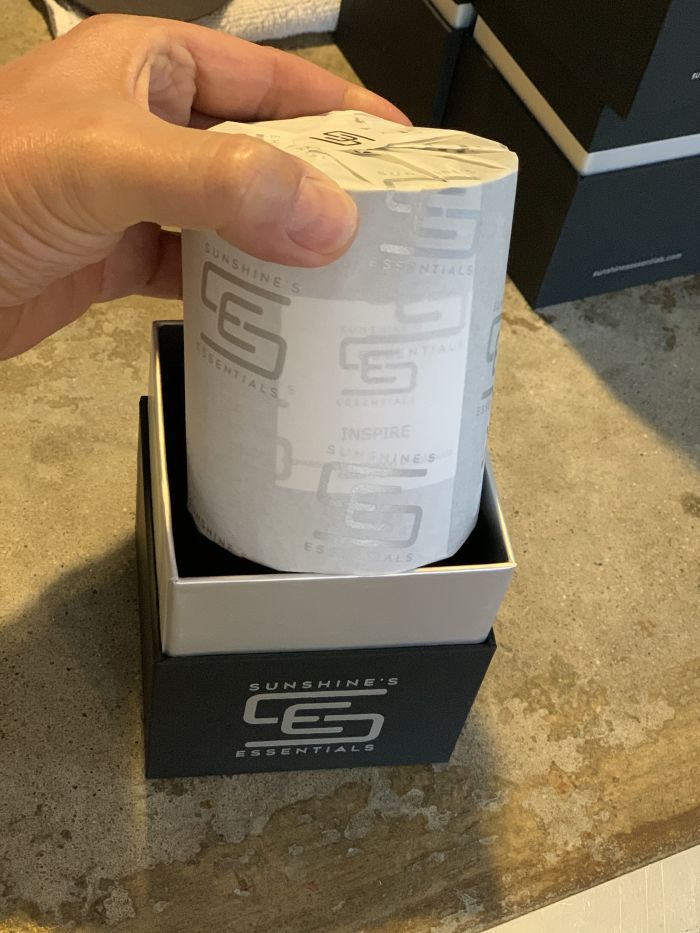 "It was a no-brainer for me to start using Avery as my label supplier. I have never regretted my decision. I always recommend Avery Products to anyone who will listen to me!"

-Guy Cirinelli, Sunshine's Essential Luxury Candles
Not only are Sunshine's Essentials candles hand-poured they're also labeled by hand. Guy's trick to perfectly apply candle labels is to always be in a good mood when labeling. If you're upset or angry at anything or anyone, the product labels will be crooked. And no one likes a crooked label. He currently uses sheet labels for his candle packaging but is looking to move to roll labels as his business grows production.
"I only use WePrint for all the printing," Guy said. "They do such an awesome job. Always consistent quality, professional, quick turnaround, good pricing, no minimums. I mean, what is there not to love about Avery?"
What's next + advice for new businesses
Now that they have the candle production and sales under control, they are looking into offering candle accessories like decorative high-end snuffers, lighters, and wick cutters. They are also researching creating a line of room and shower sprays using all-natural ingredients and essential oils.
For other businesses just starting out, Guy says there is no perfect time to start your business. Just go do it. Start small with one thing at a time. Just head in the direction you want to go. It doesn't have to be the perfect direction.
Adjusting and redirecting is normal and part of the journey. If it doesn't work, try something else and move forward. If that doesn't work, try something else. Don't let these occurrences discourage your progress. The key is to keep trying something!
Are you an Avery customer and want to be featured in our Customer Spotlights? Let us know in the comments below.