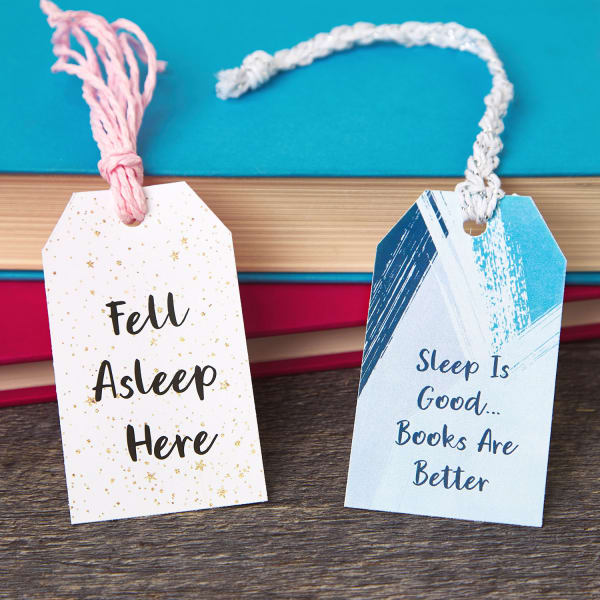 There are few feelings in the world as comforting and cozy as sinking into an armchair with a good book. Despite the convenience of eBooks, there will always be something irreplaceably charming about the texture of real pages, the musty smell of library shelves and the satisfaction of placing your bookmark in for the day and seeing how far you've read. That's why we have created a collection of fantastic templates so that you can create custom and personalized bookmarks and bookplates that proudly display your passion for reading.
From A to Zzz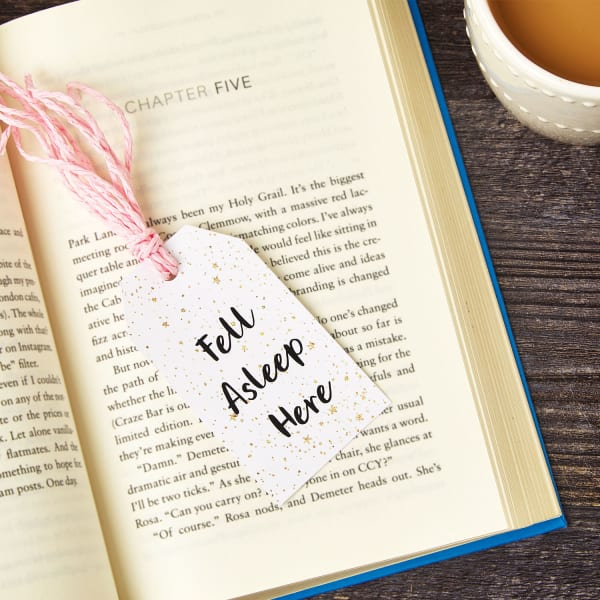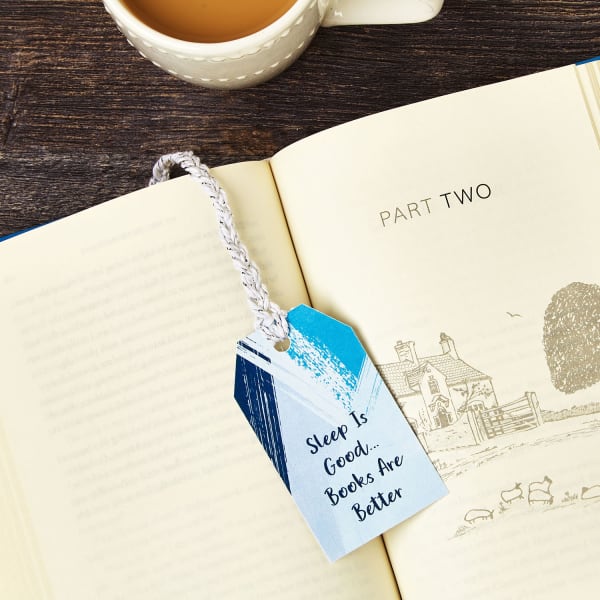 Clock out for the night with bookmarks created from Avery printable tags (22802).
Download the "Fell Asleep Here" template. Download the "Sleep Is Good…Books Are Better" template.
Dozing off? Use these witty bookmark templates to remember where you are before you drift to sleep. Avery Design & Print Online makes it a dream to take our printable tags and transform them into customizable bookmarks. Complete these bookmarks with your own unique flair by adding a ribbon, braid or tassel.
Oh, the Pages You'll Go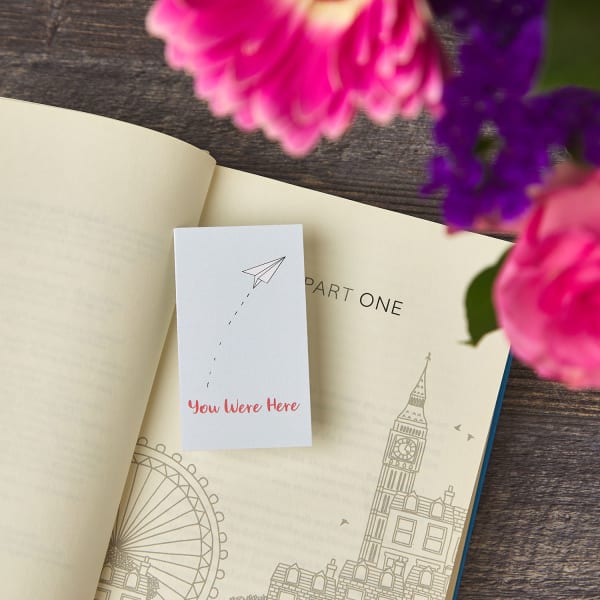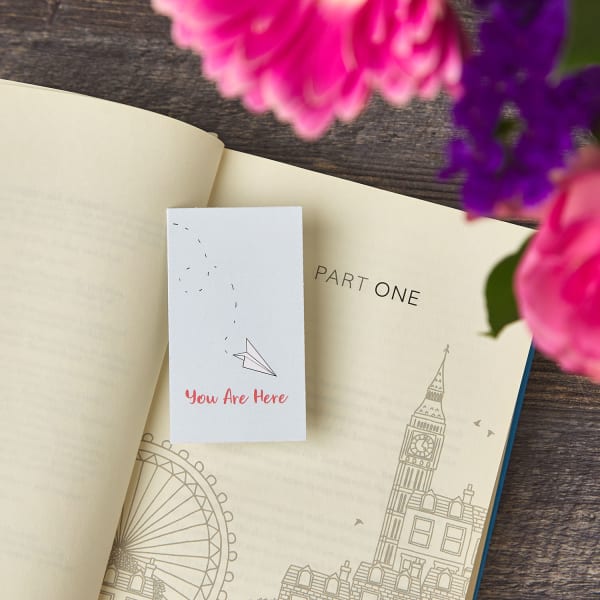 Keep track of where you're going with Avery Clean Edge business cards (8871). Click here for the paper plane bookmark template.
You can travel the world in the pages of books and these bookmarks will help you keep track of where you are going and where you have been. Print this design yourself on one of our printable, double-sided business cards or we can even print it for you through our WePrint printing service.
A Ticket to Read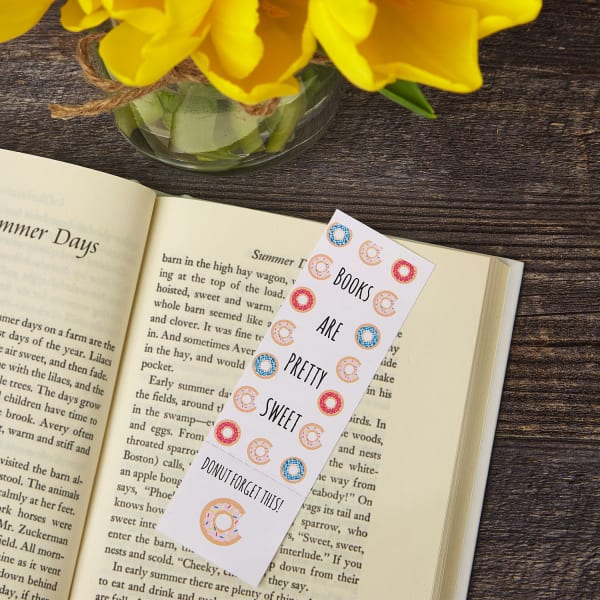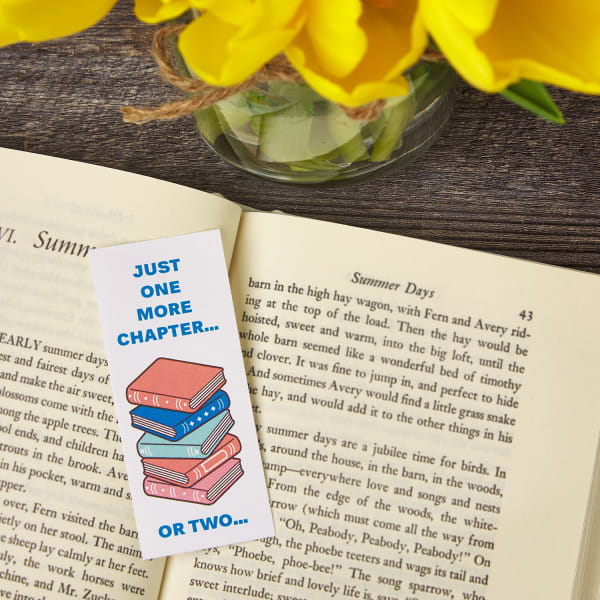 Inspire kids to read with these bookmark templates printed on tear-away stub tickets (16154)
Motivate kids or students to read more by letting them redeem ticket stubs for prizes once they're finished reading a book. Feel free to use one of our predesigned templates or make one that's completely unique. In Design & Print Online you can add in lines for them to write the start and finish dates, upload an image of the book cover or customize the tickets with their name.
Click here for the "Books are Pretty Sweet" template.
Click here for the "Just One More Chapter…or Two…" template.
Making a Name for Yourself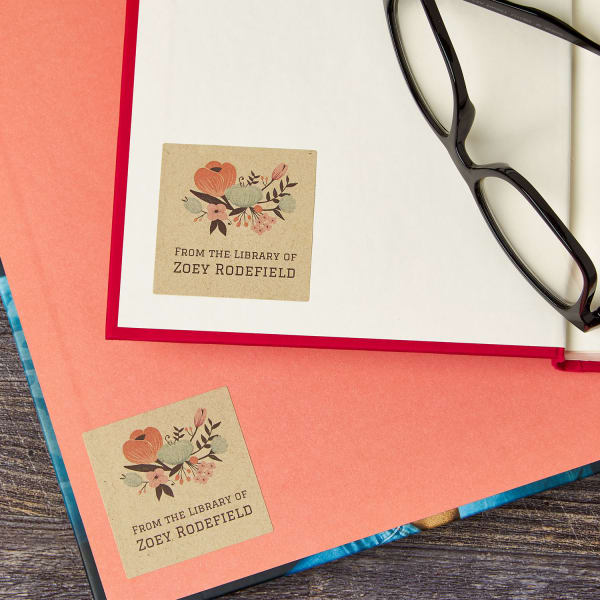 Leave your own personal touch with bookplates printed on kraft brown labels (22846)
The fascinating history of bookplates is almost as old as books themselves. The idea of bookplates is to leave your own unique signature on a book to let people know that it is part of your personal library. Originally this was created with personalized rubber stamps but eventually custom stickers became more popular. Our kraft brown labels are an exquisite choice to bring that classic, authentic texture to your collection.
Click here for the "From the Library of…" template.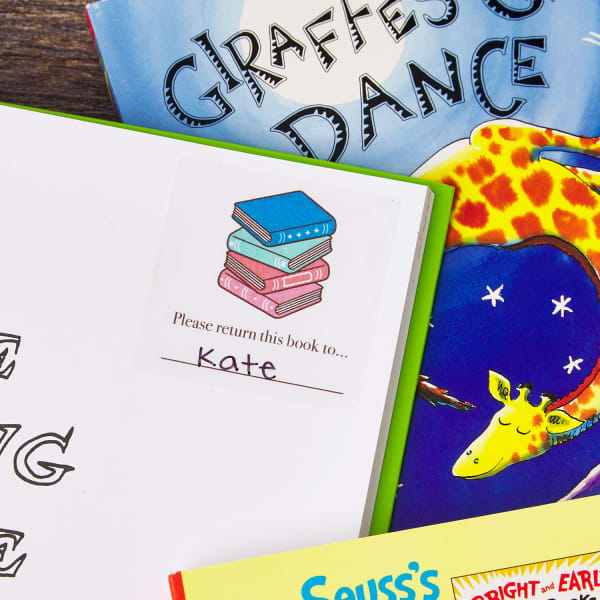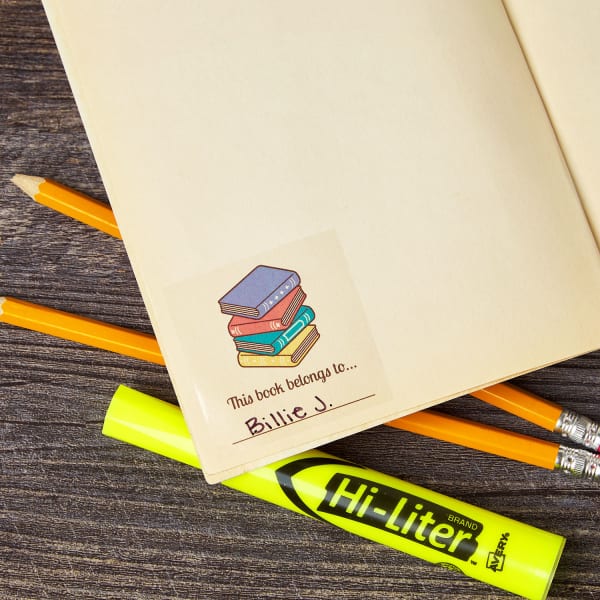 Glossy clear labels (22853) disappear into the page so that your bookplates stand out. Click here for the "This book belongs to…" template.
But you can also bring bookplates into the modern era with these transparent glossy clear labels. This label and design is perfect for marking books in your home or in a classroom. A great project to have kids feel more attached to their books is to have them create their own bookplates in our design software.
Products featured in this article:
Bookmark Tags
Printable Tags with Strings (22802)
Bookmark Cards
Clean Edge Business Cards (8871)
Ticket Bookmarks
Tickets with Tear-Away Stubs (16154)
Kraft Brown Bookplates
Square Kraft Brown Labels (22846)
Glossy Clear Bookplates
Square Glossy Clear Labels (22853)