Cigar Band-Shape Labels - Blank & Custom Printed
Order blank or custom cigar band-style labels that you can personalize for product branding & security seals or for things like party favors & personal projects. Perfect on jars, bottles, boxes & bags.
---
Buy superior cigar band-style labels from Avery labels
Order superior blank or custom cigar-shaped labels in minutes from Avery labels, the inventor of self-adhesive labels. With Avery cigar-style labels the choice is yours on how you order your online labels. We offer both printable cigar band-style labels by the sheet and professionally printed cigar band-shaped labels, all of which you can order online 24/7, 365.
Avery cigar band-shaped labels have been rigorously tested and are 100% guaranteed. Try our cigar band-style labels for products and packaging, addressing invitations, as security seals on jars or as labels on party favors. Our seamless online system lets you order and personalize your cigar style labels online and then print them yourself or order custom labels from Avery WePrint, our professional printing service. Check out Printing Your Own Labels vs. Professional Printing to see what's best for you.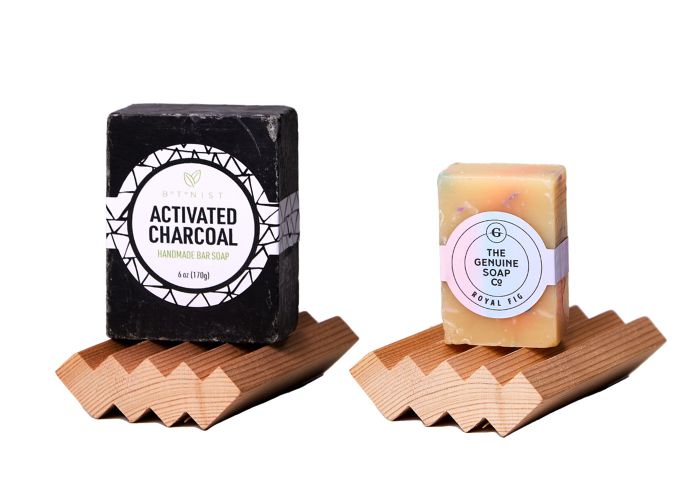 ---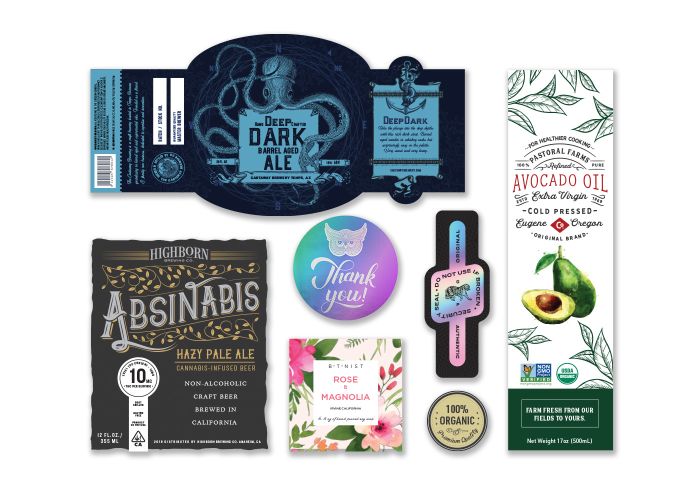 Order premium, professionally printed cigar band-shaped labels
With Avery WePrint, you get superior cigar band labels professionally printed on industry-leading digital printers. Choose from a huge catalog of superior materials and finishes to get the exact look you want. Check out our water and oil-resistant film labels or our bold metallics to upgrade your label look.
With WePrint you can also get any size label you need at no extra cost to you. And you can buy as few as two label sheets or thousands of labels depending on your needs. Simply enter the exact label size you need, customize and we'll do the rest. When you need to reorder, the process is easy and available 24/7 to buy your custom cigar band-style labels online.
---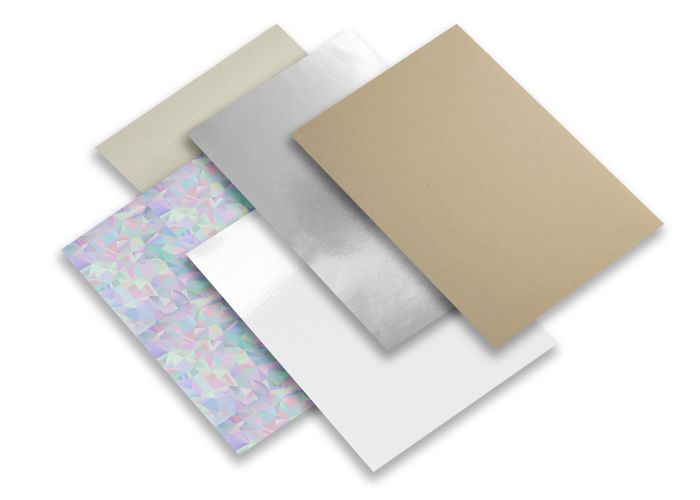 ---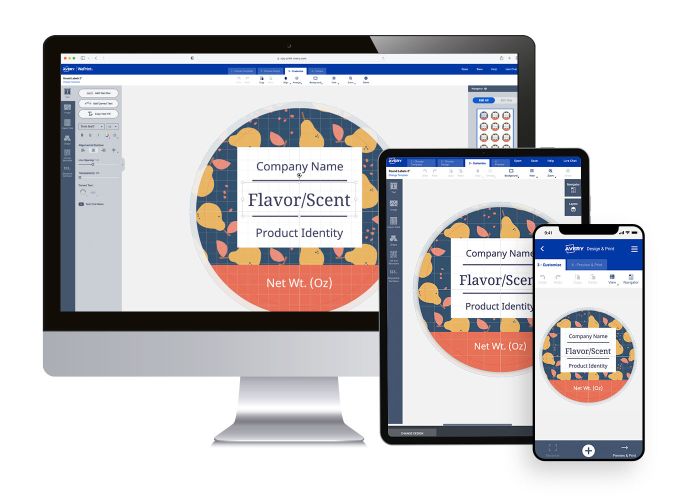 Easily customize & order cigar band labels online
You can easily personalize your cigar band labels using our professional templates, or upload your own logo or personal artwork to showcase your product or special event. Choose one of our free designs or use a blank template to upload your artwork and customize your way.
Simply order the cigar-shaped labels you need online and then we will print them for you and deliver them in as few as three days. If we see any issues with your design, we'll let you know. You satisfaction is guaranteed.
---
Top-rated customer service
If you have any questions or need any help ordering cigar style labels, please reach out to our amazing Customer Care Team at (800) 942-8379 or by chat. Our friendly and knowledgeable team is based in California and can help walk you through creating and ordering your cigar band labels and much more.
Avery products are always 100% satisfaction guaranteed. We're here to make sure you're happy with your entire Avery experience from shopping to designing to application.