Metallic Roll Labels by Avery WePrint

Eye-Catching Elegance
Available in luxurious chrome, gold, rose gold, copper and bronze metallic roll labels.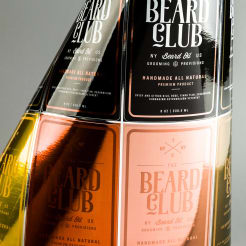 Beautiful Backgrounds
Add deep, rich, full-color finishes to your labels
Give your products a shiny, reflective appearance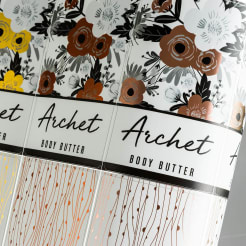 Showstopping Spotlights
Add striking spots of color exactly where you want
Get pops of vibrant, reflective accents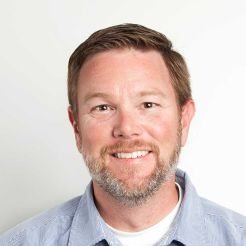 Contact Our Expert Team
Our U.S.-based Consumer Care Center is here to help & answer any questions
Call us at (800) 942-8379 and ask to speak with a member of our technical team
Order luxurious professionally printed metallic stickers & labels
Add the perfect touch to products and packaging, gifts, bottles, jars and more with custom printed bronze, gold, rose gold, chrome and silver labels and stickers. Create everything from metallic candle labels to silver foil stickers, gold foil labels or silver labels for cannabis, cbd, lip balms, beer, coffee or almost any item. No matter what type of metallic stickers or foil stickers you're looking for we can create the look you want when you order your metallic or foil labels custom printed by WePrint.
Easy to order your custom metallic & foil labels
It's easy to customize your roll labels for your look. Then personalize and order. Simply call us at (800) 942-8379 and we can help you place your order and get your metallic labels shipped in as few 3 business days. Buy $50 or more and your shipping is free.
* Flat rate shipping offer applies to economy shipping only. Free economy shipping offer applies to orders with a merchandise total of $50.00 or greater (after discounts, before shipping and tax). If another shipping method is selected, charges may apply. Offer applies only to Avery WePrint orders shipped to the United States and Puerto Rico. Offers subject to change.