Other articles you might like:
It can be tough to decide the exact label shape to use for your products and packaging. When deciding on your product label design, you want to be original and have eye-catching products that draw customers in. And there is nothing wrong with a standard rectangle, round, or square label, in fact, some shapes won't work on certain product containers. But we've put together some unique shapes for product labels and the ways they can be used to enhance your brand and the look of your products.
Many of the creative label shapes below are not only unique they're extremely versatile. You can use them as branding labels, warning labels, security seals, or all three. But let your imagination run wild. With our variety of different label shapes that you can order in a wide variety of materials, it's easy to create the exact look you're going for.
To easily customize all the different label shapes, you can use the highly rated free templates and design tools from Avery. Simply upload your logo or other graphics or use one of our free predesigns that you can customize your way.
Now, on to the cool label shapes and the ways you can use them on your products. All of the labels in the article are from Avery. You can currently print them yourself or have Avery WePrint professionally print them for you.
Cigar Band Labels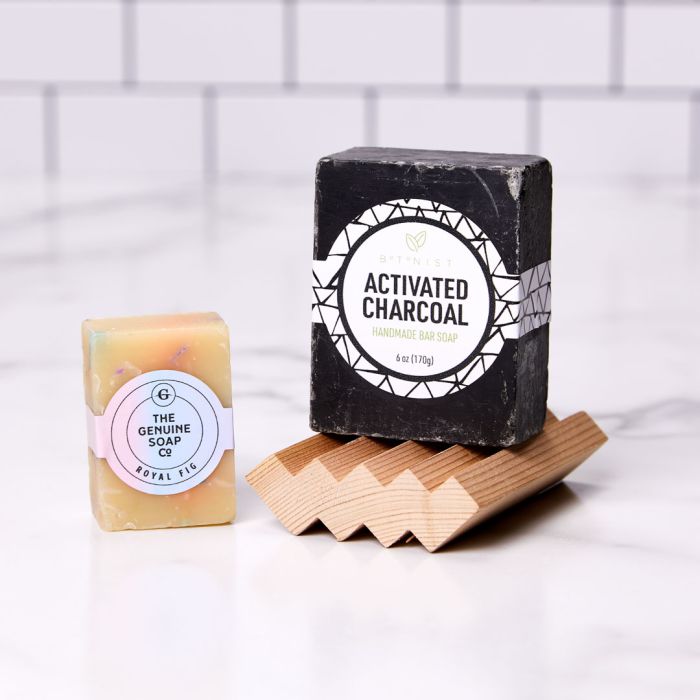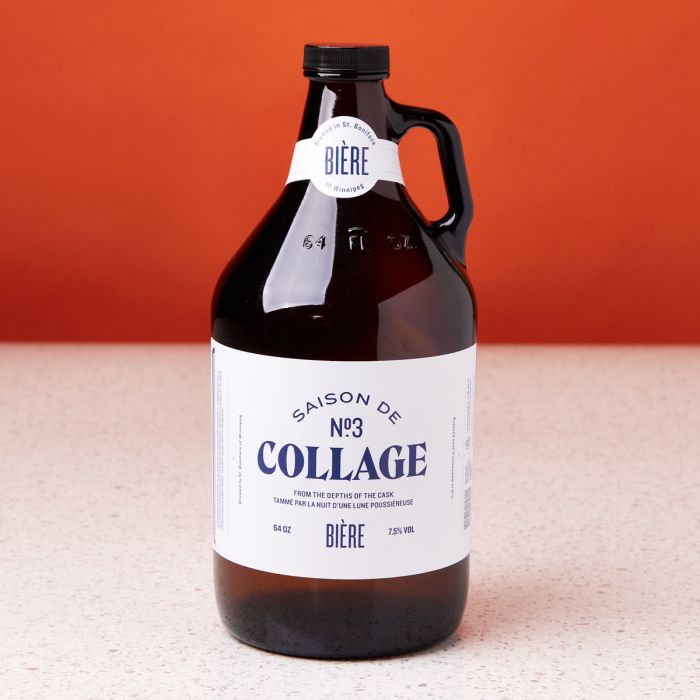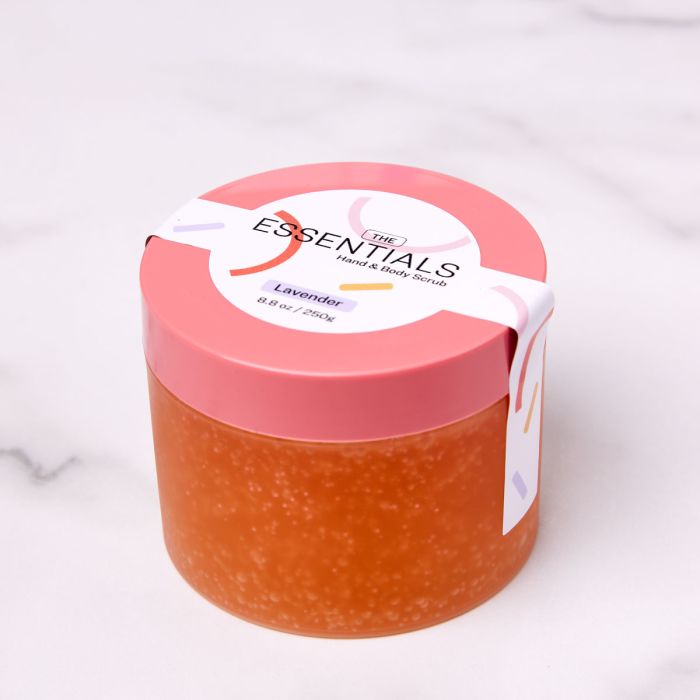 These "cigar band" labels are so fun because they're perfect for a variety of uses and will really make your products stand out online or on the shelf.
Cigar-band labels are extremely popular for soapmakers as an easy way to label bars of soap. Simply add your brand and logo to the circle and wrap them around your bars of soap. Voila! Instant packaging.
Avery cigar-style labels are also great for using on the necks of larger bottled goods like growlers. Breweries use our 1.5-inch x 3.5-inch cigar bands as neck collars on growlers to feature special ingredients, extra branding, or warning information.
If you're labeling items in jars or bottles, cigar band labels will not only add a special look but they can also add a little security as well. Place your branding on the round part of the labels and apply them to the top of your jars or bottles. Then wrap the legs down the sides of your containers and adhere. You can add graphics and text down the legs of the labels to use as extra branding space or for product information. And it's a small step in letting your customers know the product hasn't been opened.
Our cigar band labels are currently available in three printable sizes or as custom cigar band seal labels.
Lollipop Labels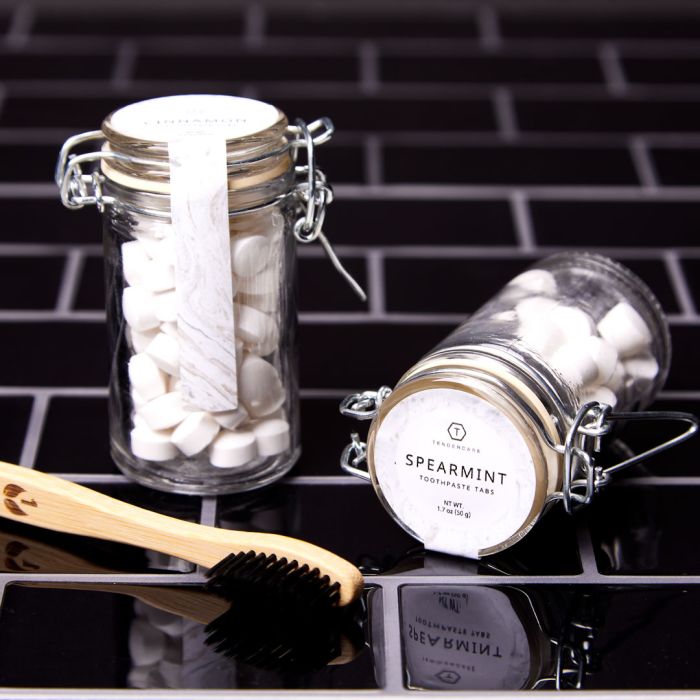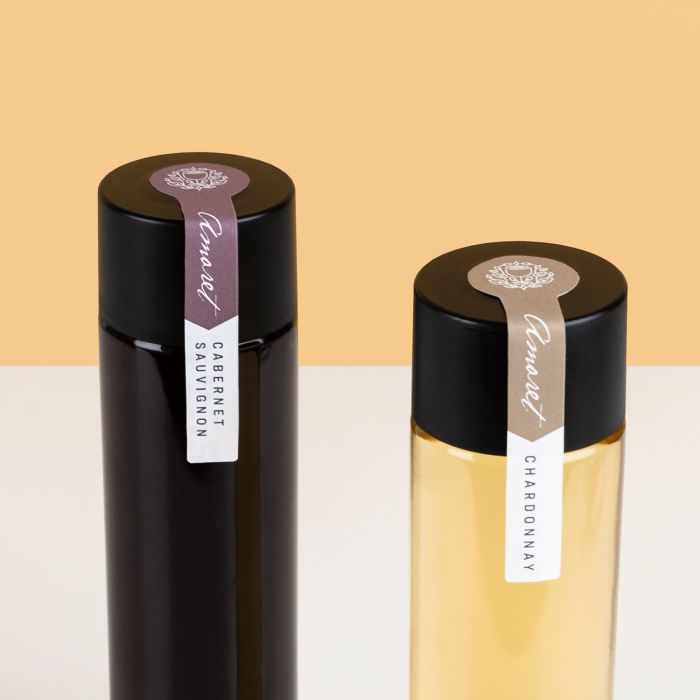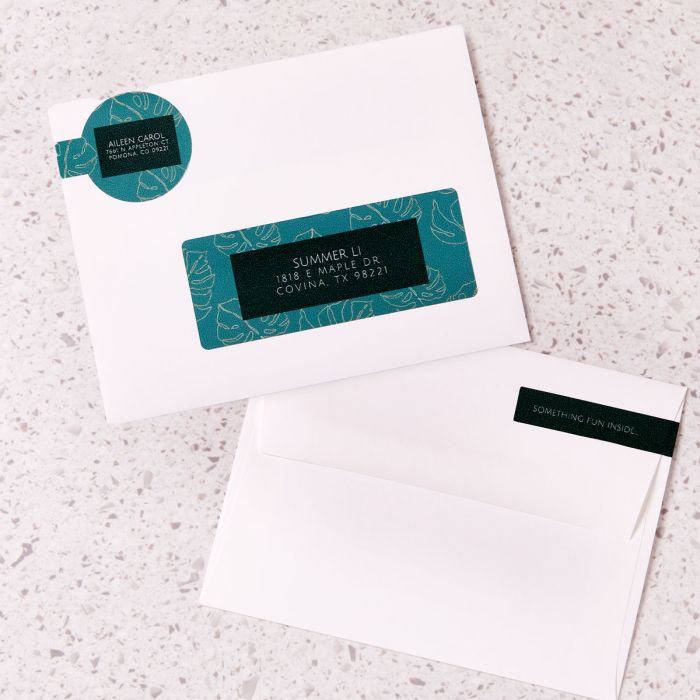 Another unique shape for product labels is our lollipop labels. They are an excellent way to add a one-of-a-kind look to products, packaging, envelopes, and more. Similar to cigar band labels, lollipop-shaped labels are extremely versatile as product labels, seals, or address labels to make your brand mailings pop.
For branding on bottles, jars, boxes, and bags, lollipop-shaped labels can add some extra security by sealing the long part of the label to your product while adhering the "lollipop" portion to the lid of your product. You can also layer them over or under product labels for even more security or just a standout look.
To upgrade your mailing game, use the lollipop labels as unique return address labels. Add your company name and branding to the lollipop portion and your address or a fun message on the leg wrapped around the back of the envelope.
Avery currently offers two sizes of printable lollipop labels: a 1-inch round on a 4-inch leg or a 1.5-inch round with a 4-inch leg. You can also order your lollipop labels professionally printed from WePrint.
Hexagon labels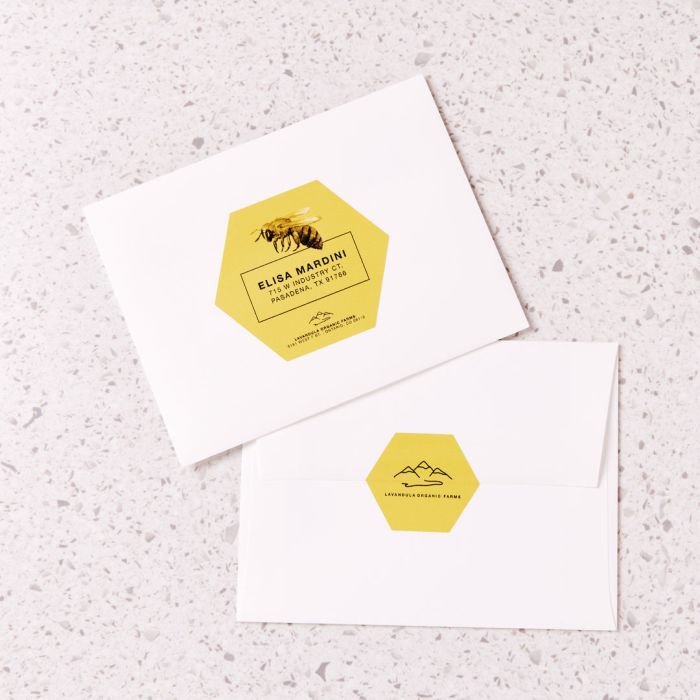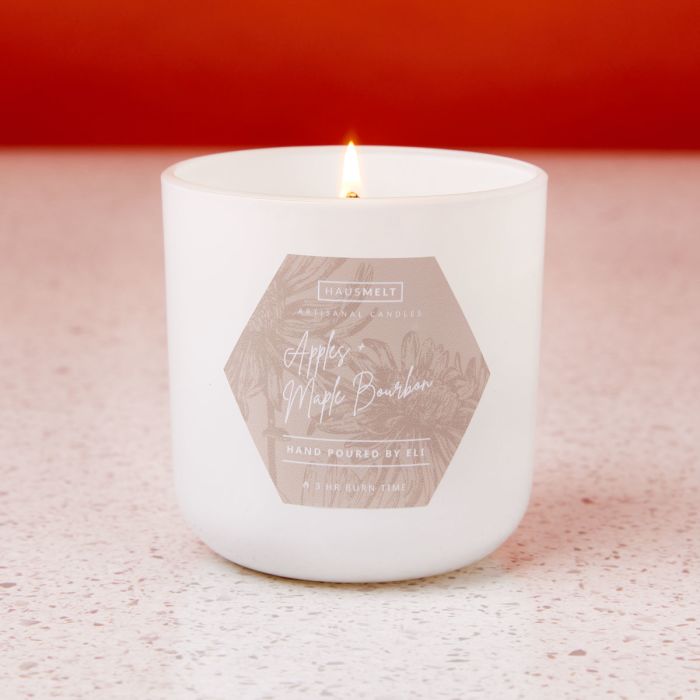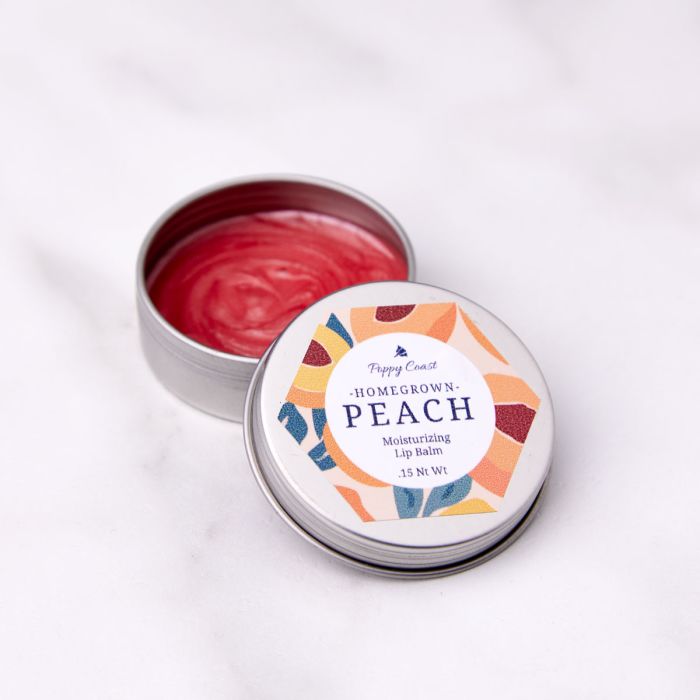 Hexagon labels offer a multitude of uses. From product labels and address labels to gifts and crafts, the unique shape provides an original look to almost any item.
These special-shaped labels can add an eye-catching look to products like honey jars, candle labels, and cosmetic containers. The shape's sharp edges add great contrast to round containers and lids. Or create branding labels and stickers to add your logo to company mailings and marketing materials.
When you use hexagon labels grouped together, you can make creative label designs on laptops, refrigerators, notebooks, and more by combining the hexagon labels in unique honeycomb patterns.
Hexagon labels are also a one-of-a-kind shape to add to gift boxes and bags, or on event invitations or party favors.
Avery hexagon labels are currently available in two printable sizes. Coming soon in April 2022, order your hexagon labels professionally printed by Avery WePrint.
Arched Square Labels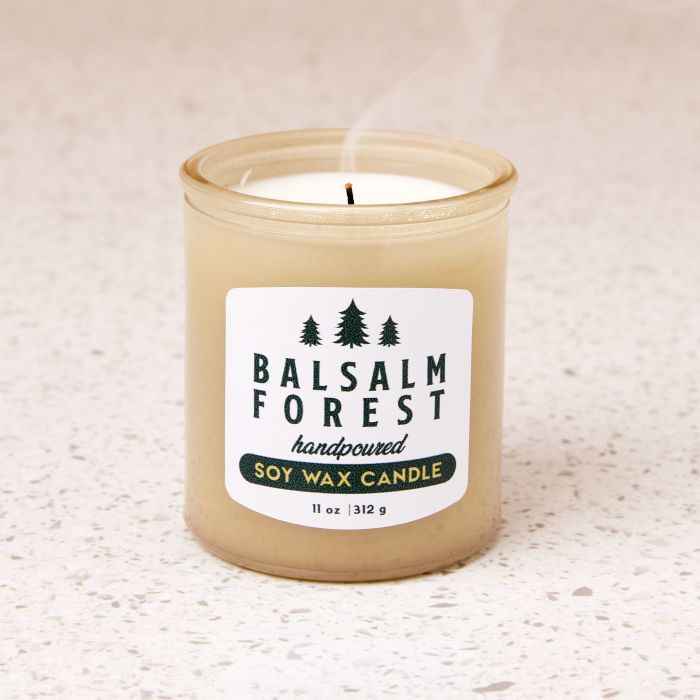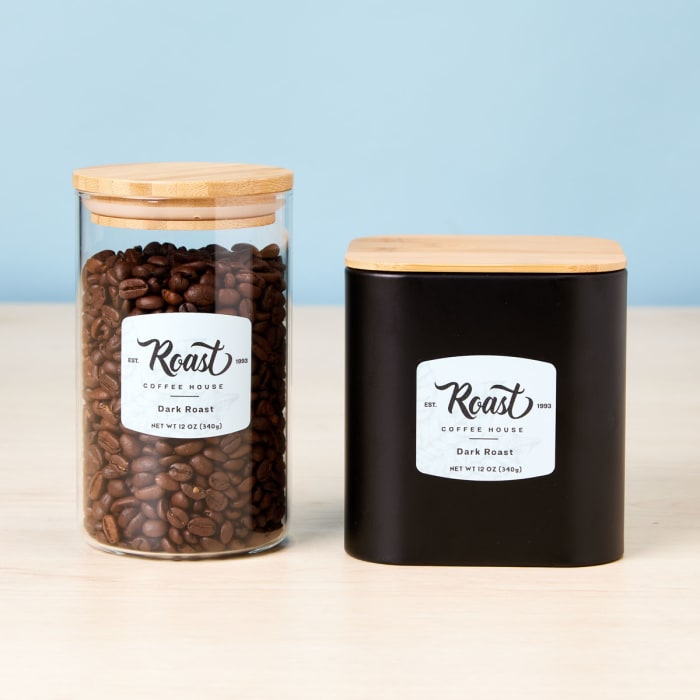 To give products and packaging a softer look, try our square arched labels. The rounded corners offer a more elegant look than standard square labels with sharp corners.
Square arched labels can be used on almost any product from bottles and jars to boxes, bags, and pouches. They're great for adding to merchandise bags for retail carryout, on products like coffee and candles, or to use on gift boxes and envelopes.
Avery square arched labels are available on our printable label sheets and available from our custom printing service.
If you still don't see exactly what you're looking for, reach out to the Avery WePrint team. The printing service offers custom shapes and sizes on select materials at no extra cost, so you can get exactly what you need. If we don't have it we will do our best to help you find it.