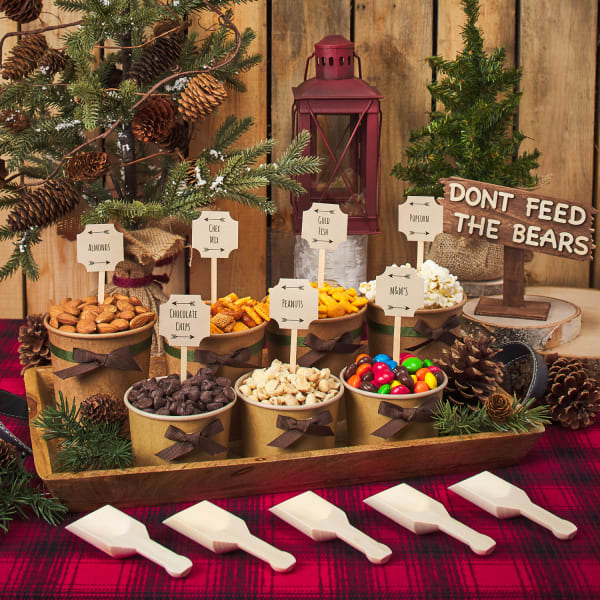 Although nothing can match the experience of camping in the wilderness, a camping-themed party lets your kids enjoy some of the most charming elements of nature from the comfort of your backyard or living room. Take a stroll through these templates, supplies and camping party ideas and see how easy it is to bring the great outdoors into your home.
DIY Camping Invitations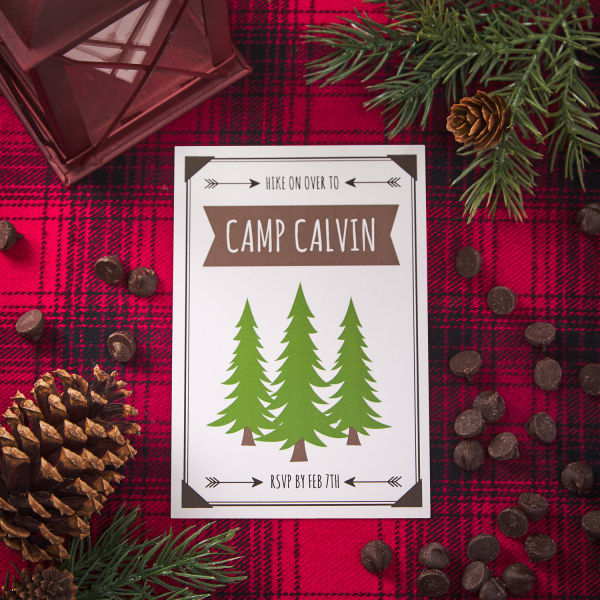 Print custom invites with double-sided postcards (5889)
Gather all your potential campers and drum up excitement by sending out charmingly rustic invites. Your invites are also the best way to let everyone know about any special instructions like RSVP requests and outfit suggestions. Flannel, boots and vests are classics and will help make your photos feel extra outdoorsy.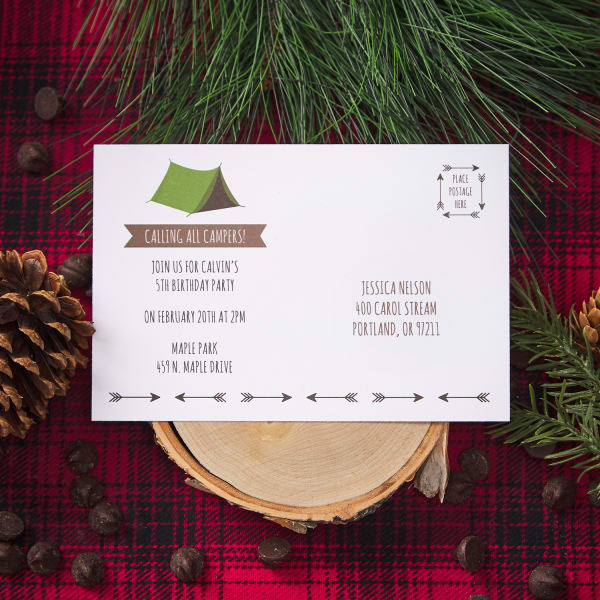 Our custom invitation template also lets you stay green and avoid extra envelopes by using postcards. Avery Design & Print Online even lets you import a spreadsheet of addresses, names and more to automatically address your invites for you. Learn more about this feature with our article on how to mail merge in Design & Print.
Click here for the camping party postcard invitation template.
Self-Serve Trail Mix Bar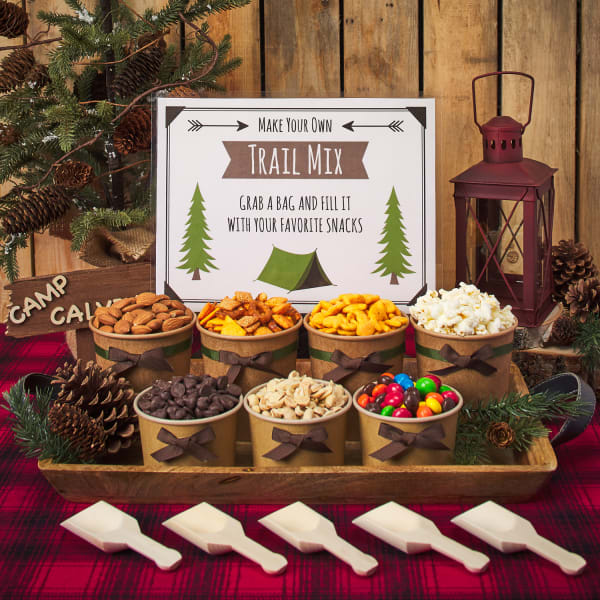 Keep your signs sturdy and clean with self-laminating sheets (73601)
Let your guests blaze their own trail by setting up a customizable trail mix bar. This do-it-yourself spread is perfect for parties since most trail mix ingredients will stay fresh for the entire day, the setup requires very little upkeep and your guests can choose precisely the snacks they want.
Click here for the trail mix bar sign template (Printed on a blank sheet).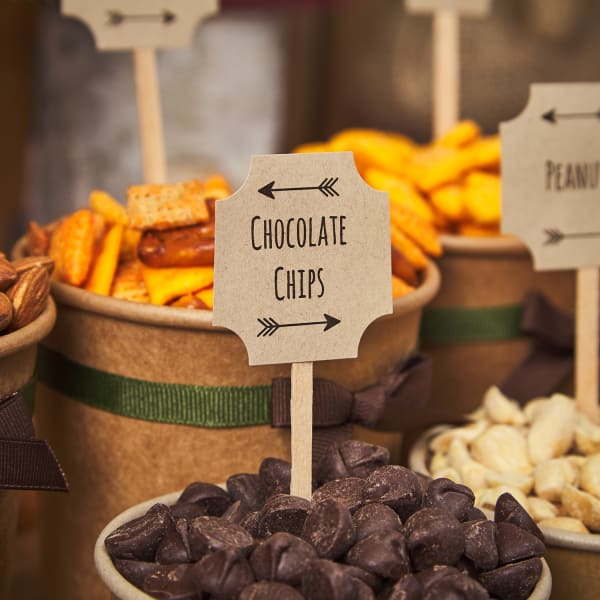 Create eye-catching signs for snacks with square-scalloped labels (94110)
Almonds, chocolate, Chex Mix™ and more make for delicious options that just naturally work well together. Make sure to include signs to help your guests easily view all of the choices available. Kraft brown labels are perfect for making quick signs while also maintaining a rustic, camping party theme.
Click here for the camping-themed food signage label template.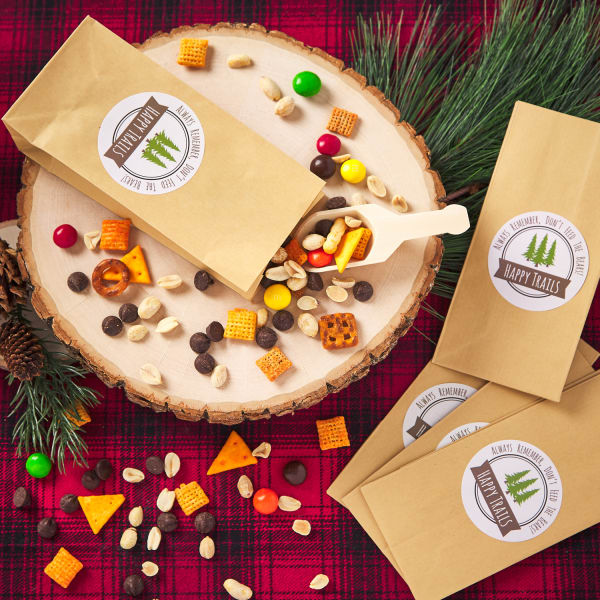 Make your party favors shine with glossy round labels (94502)
Paper bags are a convenient and eco-friendly option to help everyone carry around their handpicked blend of trail mix. Just add a personalized sticker using our cute design to turn any bag into a memorable party favor.
Click here for the "Happy Trails" party favor label template.
Camp-Themed Party Drinks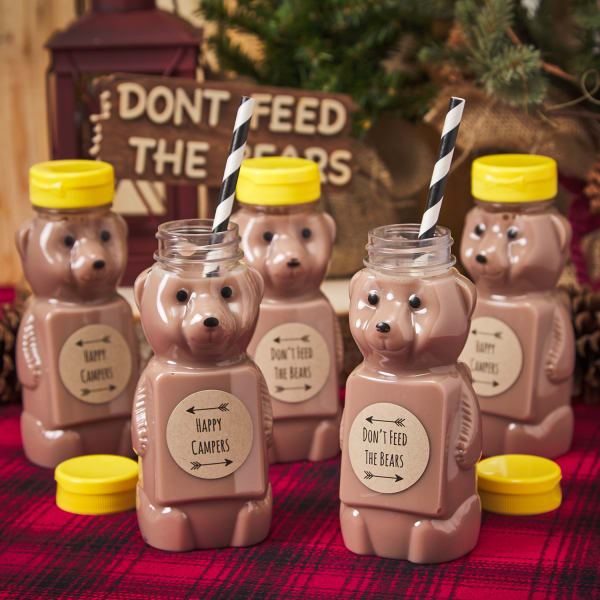 Print borderless, print-to-the-edge designs with round labels (94506)
Want to go on a bear hunt? Bear-shaped bottles are adorable containers and also double as great camping party decorations. You can also use small plastic canteens, enamel mugs and more for a woodland feel.
Click here for the camping-themed drink label template.
Camping Party Favors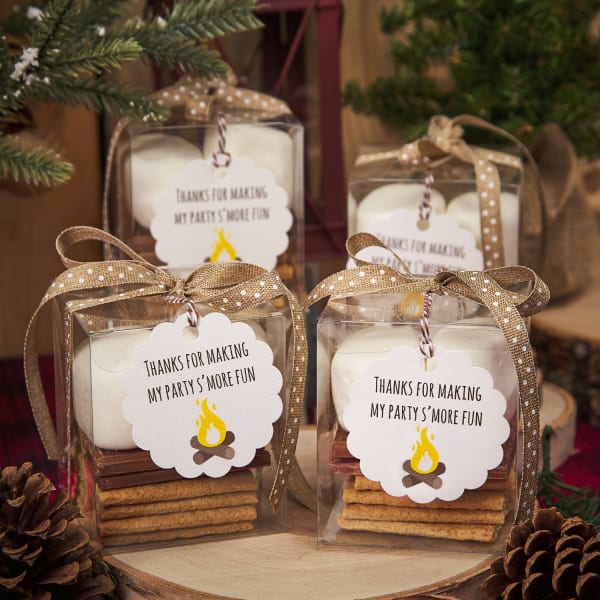 Make gifts extra elegant with scalloped-edge tags (80503)
As the party winds down, say goodbye to all of your fellow campers with a homemade party favor. S'more kits are a sweet gift your guests will have fun making after the party and are a great way to say thanks.
Click here for the "S'more Fun" gift tag template.
Looking for extra help to set up your camp? Try our WePrint printing service to have our team of experts print your labels, cards and more for you. You can also pick out blank labels by the sheet to have the ability to choose the exact size, quantity and material you need.
Products used in this article:
4″ x 6″ Postcards (5889)
9″ x 12″ Self-Adhesive Laminating Sheets (73601)
1-5/8″ Blank Square-Scalloped Labels (94110)
2-1/2″ Glossy Round Labels (22830 / 94502)
1-1/2″ Blank Round Labels (94506)
2-1/2″ Scallop Round Tags (80503)
Chex Mix™ is a registered trademark of General Mills®