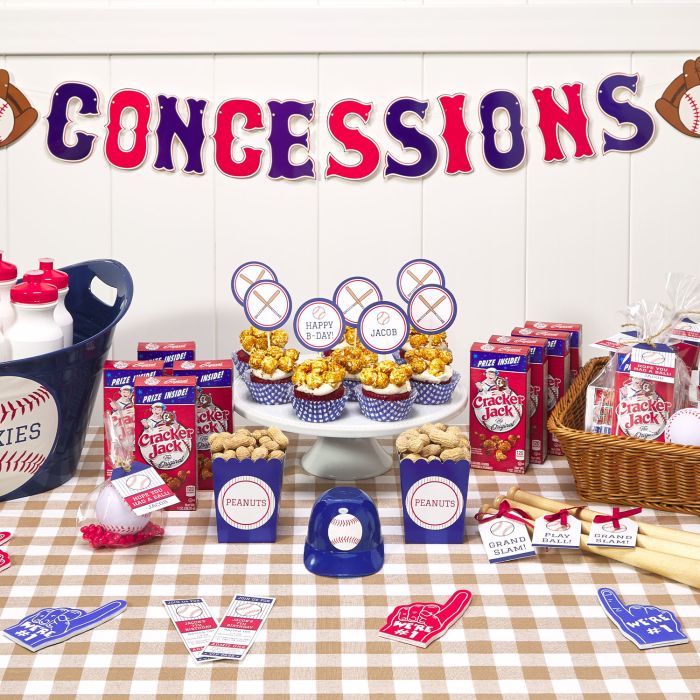 Knock your kid's next birthday out of the park with these awesome baseball birthday party ideas. Our team of pros has thought of everything including ticket invitations, customizable baseball shirts, Cracker Jack party favors, and more. Whether you're looking for a complete party or some extra decorations, these baseball party ideas are sure to make the crowd go wild.
Baseball Birthday Party Invitations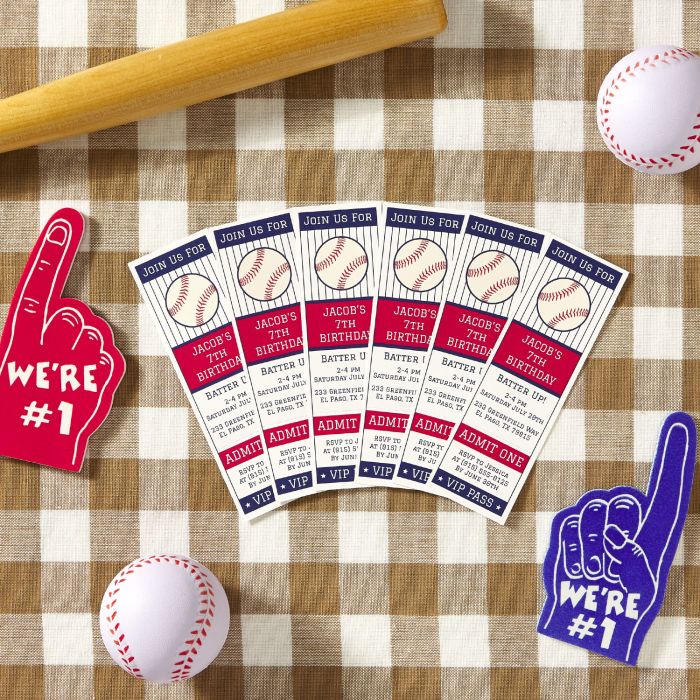 Charge up your guests before the party starts with these clever baseball ticket invitations. These tickets work just like the real thing with actual tear-away stubs. Your guests can keep the stubs as a memento to remember what's sure to be an unforgettable event.
Order printable tickets with tear-away stubs (16795) or custom printed tickets.
VIP Name Badges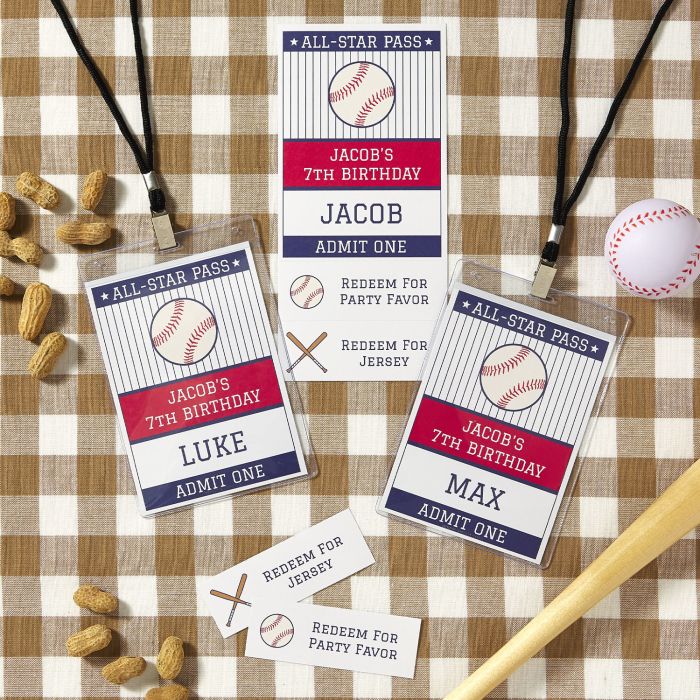 Once your guests arrive, immediately get them into a sporting mood with these individualized VIP passes. Each pass includes two customizable ticket stubs that can be redeemed for prizes like jerseys, baseball cards, or foam fingers.
Order printable name badges (8250).
Snacks and Refreshments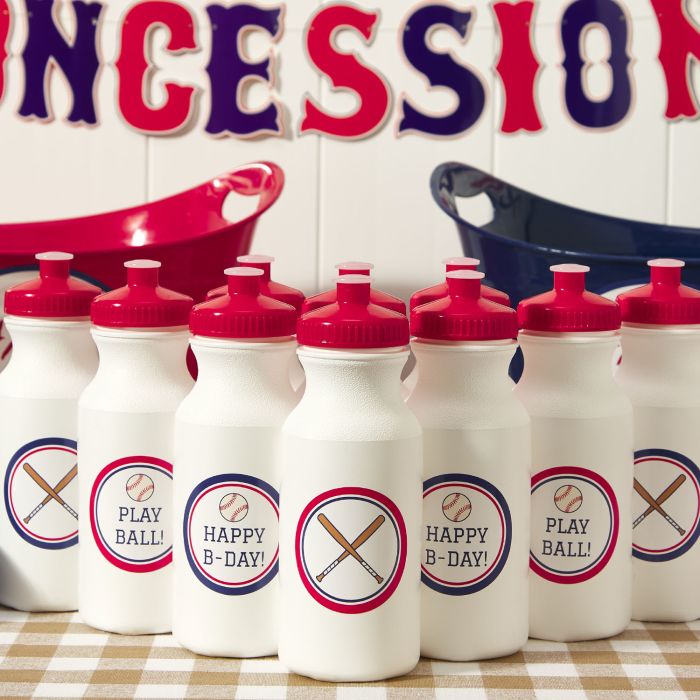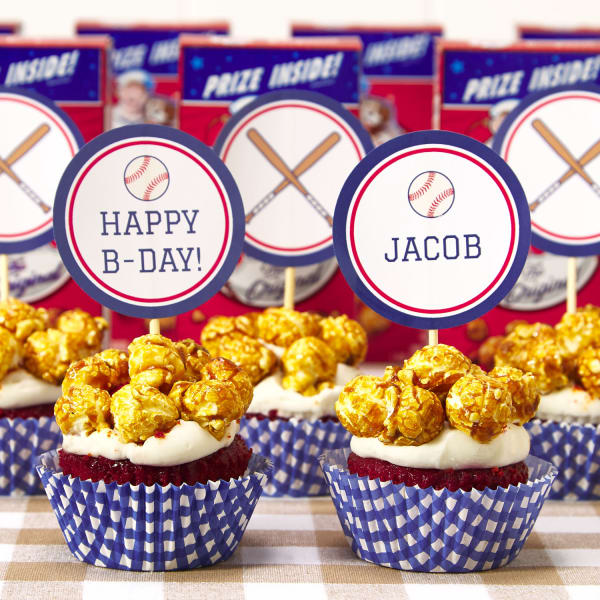 Swing for the fences with these homemade cupcake toppers. All you need are round labels and skewers to instantly give your treats some rah-rah spirit. You can even take it up a notch by decorating each cupcake with a classic baseball snack like Cracker Jack®.
Order printable round labels (22830), blank round labels by the sheet, or custom printed round labels.
Baseball Party Favors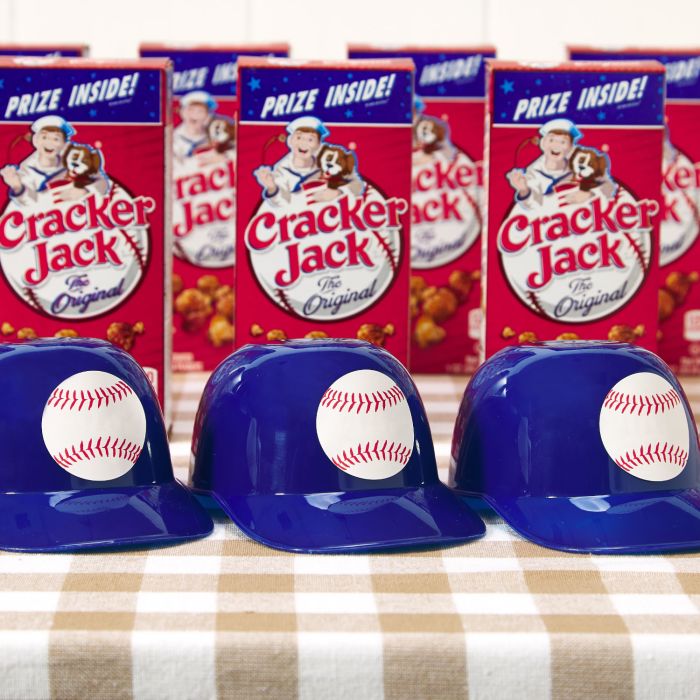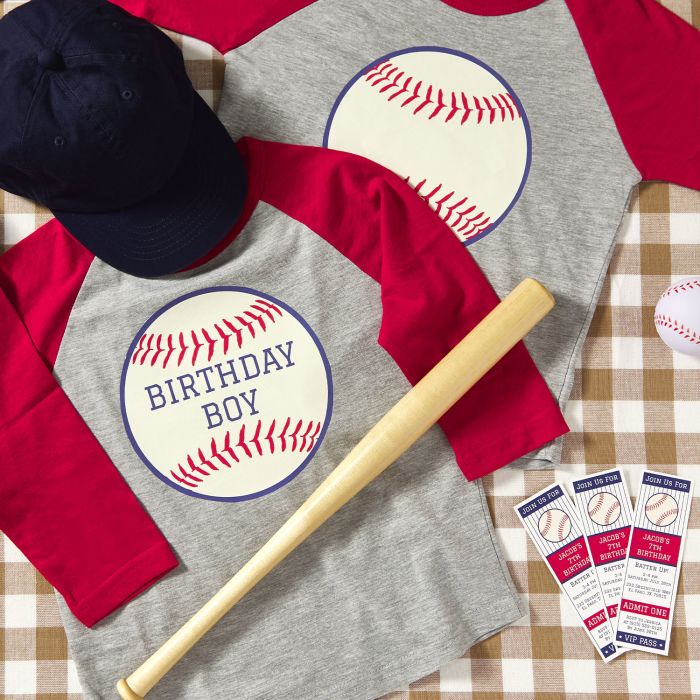 Are you getting a piñata? If you are, then this is the perfect opportunity to hand out these plastic bats. However, you may need to get ready to intercept if your guests start to swing for the fences.
Order printable tags or custom printed tags.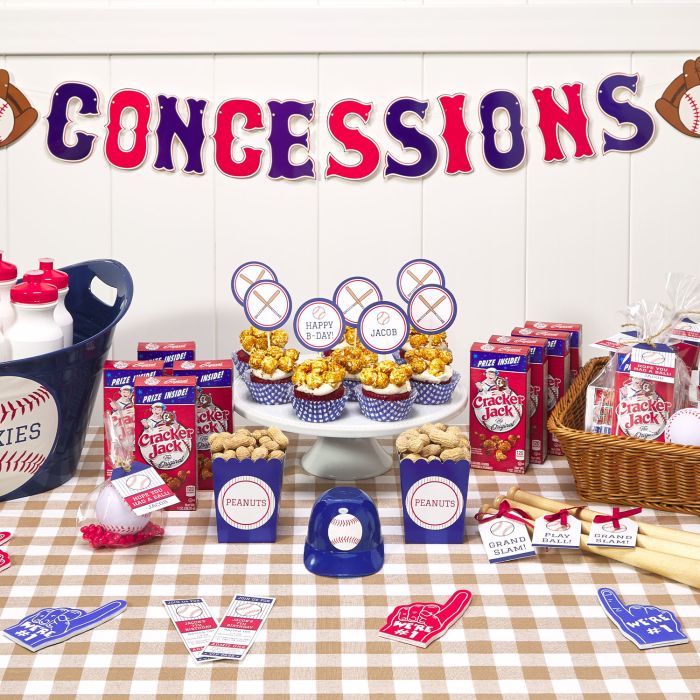 At the end of the day, make sure everybody walks away happy with one of these fantastic party favors. For our favors, we used a mix of baseball-shaped stress balls, Cracker Jack, and Big League Chew® bubble gum. These handcrafted bags of treats are exactly what you need to knock your party out of the park.
Order printable tags or custom printed tags.
We hope all these tips, templates, and product ideas will help you throw an amazing baseball-themed party. Whether you print your labels and cards yourself, or you let Avery WePrint professionally print them for you, Avery has the perfect accessories for all your parties.