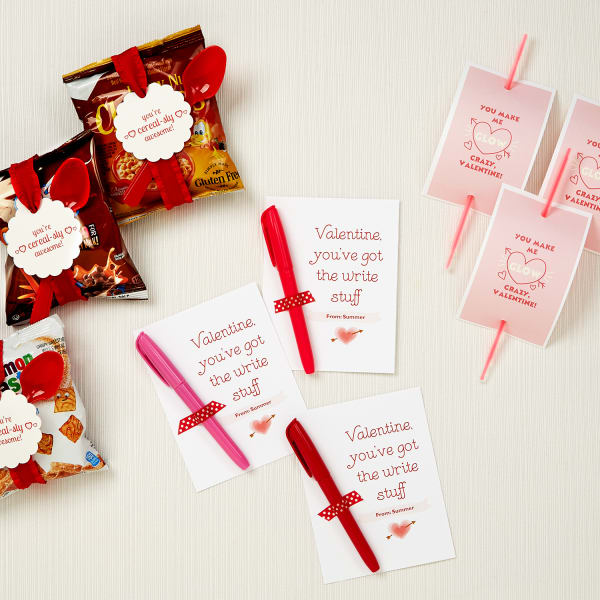 Thinking about making Valentines for your child's classroom exchange? Schedule a crafts night with your kiddo to make one of these easy DIY Valentine ideas that will be a hit with their classmates. Here are three Valentine's Day ideas you can create together.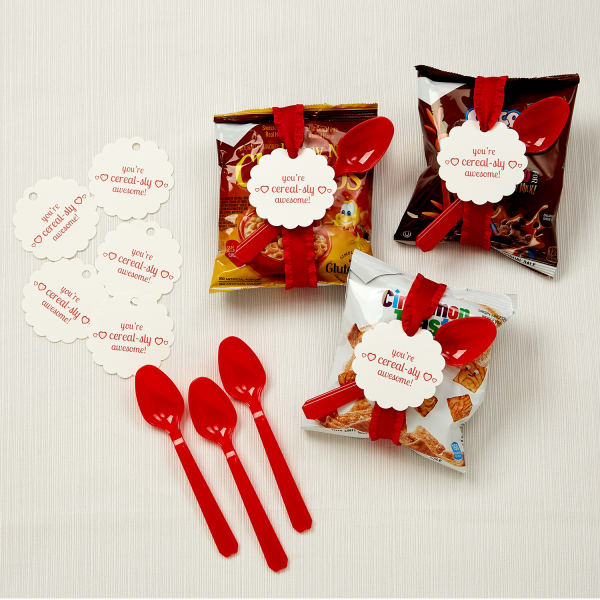 Wrap up little treats of cereal and spoons with ribbon and attach personalized
Avery Scallop Round Tags (80503)
.
Cereal-sly delicious
Cereal—it's not just for breakfast anymore! These tasty treats are just as fun to give or receive, and the kiddos will have a blast trading them to get their favorite flavor. Grab the template below, personalize the message with Avery Design & Print and wrap it up in a snap, crackle and pop.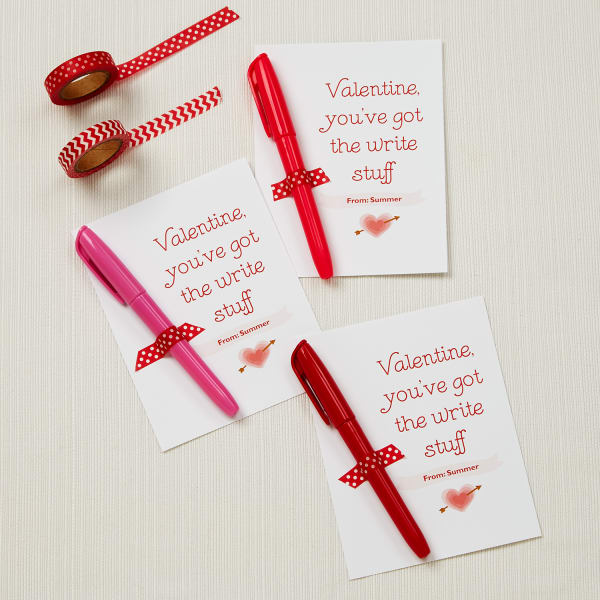 Design your Valentine's Day cards with just the right amount of heart using
Avery Postcards (8387)
and free templates on Avery Design & Print.
Write your heart out
What message will you put on your Valentine's Day card this February 14th? Add a heartfelt quote, poem, or the all-time favorite—will you be my valentine! Decorate cards with free templates and clipart on Avery Design & Print, and coordinate your design with a candy-free treat to make it oh-so-sweet.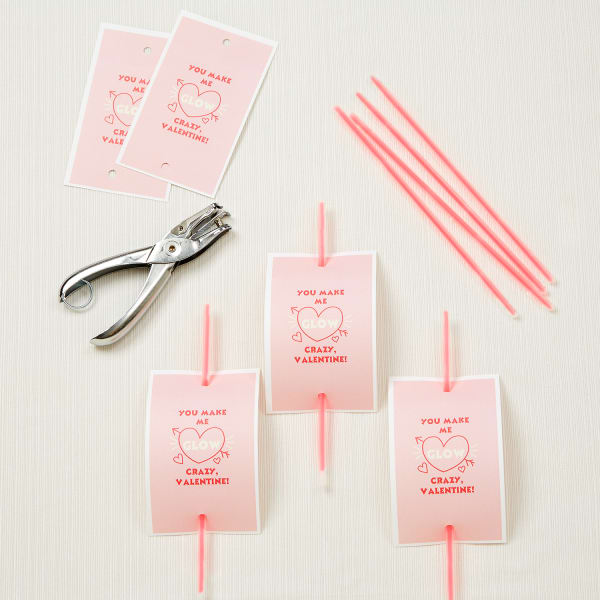 Punch holes into cards to insert glow sticks, pencils, cake pops and other favors. For a decorative trim, you can cut these Avery Postcards (8387) with shape scissors.
Spread love wherever you glow
When you're a kid, glow sticks aren't just glow sticks. They can be magic wands, light sabers, light-up drumsticks and more! Share the spark with fellow classroom cupids using the free template below. Check out more sweet Valentine's Day designs on Avery Design & Print.