See why this unique ice cream company uses Avery Labels for their products
Scoops on Tap is an innovative ice cream company that uses Avery labels because of their durability, as well as the flexibility to print their own labels for their ever-changing menu. In this customer spotlight, Sam Howland, co-creator of Scoops on Tap, shares more about the business, its successes, its trials, and why the business use Avery for product labeling. 
Q: How did Scoops on Tap get started?
A: Sam and Bryan are the creators of Scoops on Tap. The childhood friends were born and raised in Southern California. Sam's first introduction to the wonders of handcrafted ice cream came from his next-door neighbors, who had an old-fashioned hand crank ice cream maker. They'd pull it out every Fourth of July and make fresh ice cream for the neighborhood. When Sam tried freshly made chocolate chip cookie dough ice cream for the first time, there was no turning back. A passion for making ice cream was born.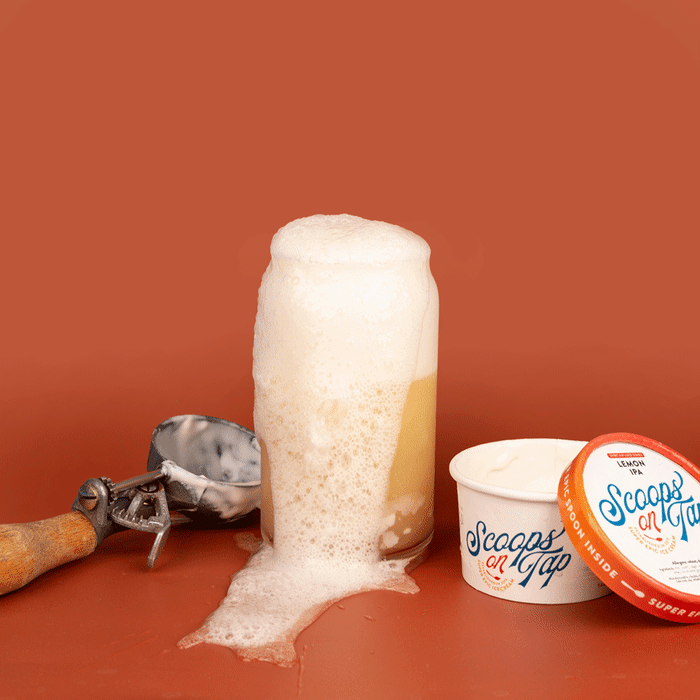 While attending California State Polytechnic University, Pomona, amid the birth of the booming craft beer scene, Bryan and Sam developed their idea for an ice cream company that infused local craft beer into every batch.  In July 2015, Scoops on Tap made its debut. Years later, we're now known for our series of non-infused handcrafted ice creams, plant-based ice creams, and spirit-infused ice creams. 
We opened up our production facility in 2020, amid the global pandemic, but nothing can stop us. We opened our first brick-and-mortar Scoops shop in 2022 in Covina, CA.
Q: What has been your biggest success for Scoops on Tap?
A: Our biggest success has been pursuing this entrepreneurial passion and building our business, brand, loyal customer base, and awesome team.
Q: What have been your biggest challenges?
A: Our biggest challenge has been growing this business from nothing. It started with an idea and a passion to do what we do but turning that into a reality is a different story. It has required countless hours, a lot of sacrifices, mistakes, and an endless grind to go from two guys making ice cream to turning it into a profitable business.
Q: What are your plans for the future?
A: We opened our first brick-and-mortar location in Covina in May and we could not be more excited.  Beyond that, we are looking to open more stores in the Southern California area, as well as continue to grow our wholesale and retail channels.
Q: Why did you choose Avery for your label needs?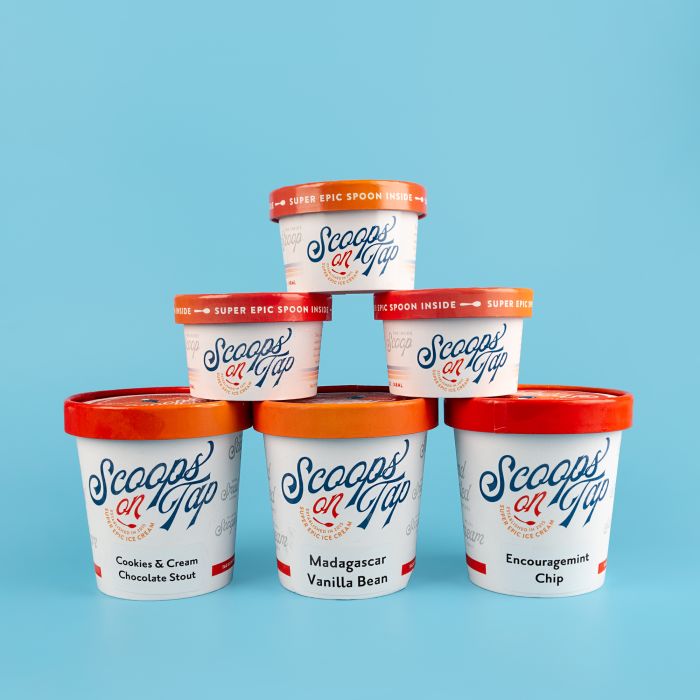 A: We chose Avery labels because they worked.  They allow us to easily print our rotating list of flavors onto waterproof labels that work in our laser printer.  They are high quality and the various sizes allow us to adapt them to a variety of different sized packages. 
The waterproof aspect was a big deal for us as we freeze our ice cream down to temperatures between – 20 and -30 degrees Fahrenheit.  
Q: Any special labeling tips and tricks you'd like to share?
A: There is one very important thing to note if you are packaging items that will get wet. Make sure to adhere your Avery label to the package prior to them getting wet or being frozen.  They adhere best to your package when it is dry so we label our packages prior to running production.
Q: Anything else you'd like to add?
A:  We just took home eight gold medals and two silver medals at the LA International Dairy Competition for our ice cream. We also received two gold medals for our packaging design which includes our Avery labels!
To learn more about our Customer Spotlight, visit Scoops on Tap. Want to try it for yourself? You can have it shipped to you from Gold Belly.