Check out our list of online marketplaces to get your business started
Other articles you might like:
Online marketplaces have opened up the world to small businesses. Using these options allows your company to grow without going viral or spending a significant amount on advertising. Instead, you're taking advantage of something people have already built. There are both merits and drawbacks to hosting an online store within someone else's marketplace. You should weigh those considerations carefully before choosing where you will sell online. Below we'll compare some of the best online marketplaces for sellers to help you get your business started.
Considerations for selling online
You should decide first if you want to host your online store immediately or use someone else's. While you can do both, the initial setup time can be a significant investment depending on what your company sells. You want to choose an area to focus your energy.
When considering the choices, deciding on your target audience is crucial. You want to invest in a platform with people who want to buy your products, which means understanding the audience you might find on each online store. Otherwise, your products will languish on your shelves.
Visibility is another key consideration. You want your products to be in a position to make as many sales as your operation can handle without exceeding your current capacity until you're ready to expand. The right amount of visibility combined with the right audience can drive your growth.
Another important consideration when choosing platforms is control. You want to be able to change your listings when you need to. In addition to that, you should closely read the terms of service for each option to find anything that you need to be aware of, like copyrights on your listings.
Arguably most importantly, you need to understand the commission and fee structure on any websites you are considering. These will come out of your revenue, and you may need to adjust prices on each platform to cover the various fees. If you cannot calculate your profits after fees, you may need to find an alternative.
Your online store website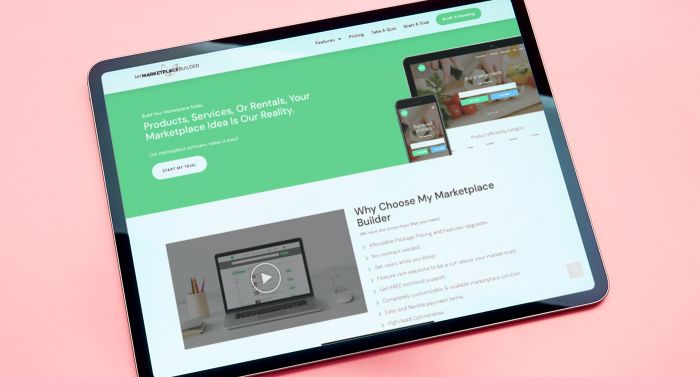 Having your own online store website allows you maximum control but can impact who sees your products and their overall visibility. Having your own website lets you have a space on the web that only you control, and that site is not subject to outside influences.
You have many options for building a website, even if you do not have much technical knowledge. Of course, outsourcing the project to create a truly custom website is always an option.
Platforms like Shopify pride themselves on fast, easy setups with no technical components unless you want to have that level of control. Since they are designed exclusively for online stores, you can create a beautiful, functional store in a few hours. Also, Shopify is a leading platform for dropshipping stores since it provides a large number of Shopify apps like DSers, CJdropshipping, Doba, etc.
Another option is WordPress, which is open source, paired with WooCommerce. This popular choice requires a little more knowledge or willingness to tinker to set up. However, there is more customization available through this route than with specifically designed shopping platforms.
Having a digital home you control, no matter what platform you use, is an opportunity to turn your small business into a brand. With a brand, you can build customer loyalty, which can help immensely as your company grows.
If you aren't ready to build your site, there are numerous e-commerce platforms where you can sell your products. Below are some of the top ones.
Etsy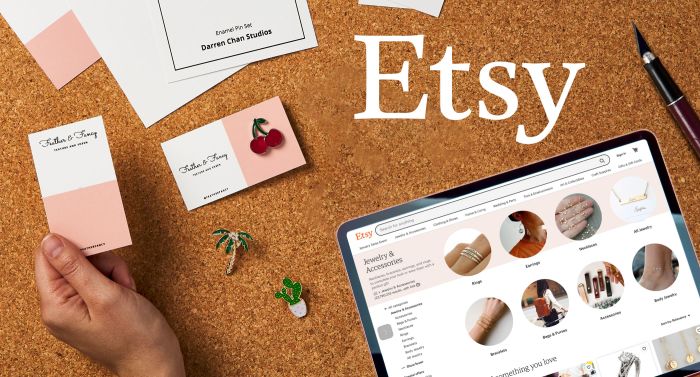 Etsy is the premier website for handmade, custom, and items in similar categories. If your business does any kind of artisan work, this is a worthwhile option since Etsy serves millions of people every year so you know you'll reach a broad audience.
With Etsy, your company gets a store you can customize to a certain extent, like the profile picture and order messages. You can also list as many items as you want at any given point in time, which can contribute to your store's look.
You will pay listing, transaction, and payment processing fees. All of these are minimal. The transaction fee, for example, is 5% of the total price you display on Etsy. As long as you account for the fees, it can be a solid arrangement.
Like many online store platforms, Etsy could become your company's home website. However, you do not control Etsy and the decisions it makes. You want to be cautious about building a client base here without appropriate alternatives.
Amazon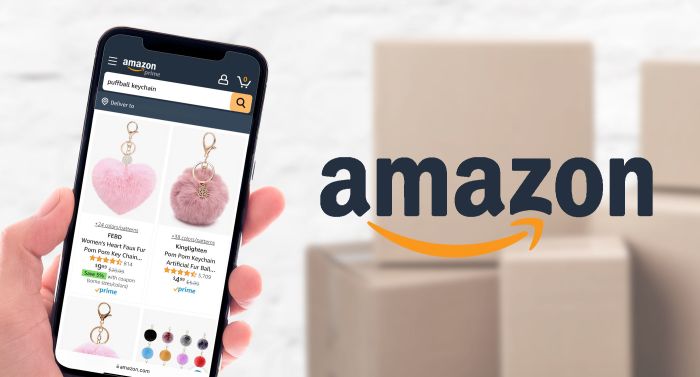 Amazon is a juggernaut, especially in the United States. Featuring hundreds of millions of listings and billions of visits each month, if there is an audience for your products, Amazon captures it. However, the platform to sell online is also a very competitive space.
Selling on Amazon is often considered a standard way to sell online, and even big brands like Samsung do it. However, since Amazon is in control, you may want to ensure you have alternatives set up in case the terms and conditions change.
Currently, Amazon offers two fee models. With the first, you do not pay a monthly subscription fee, but you do pay a fee per unit sold. If you pay the monthly subscription, you do not need to worry about those per-unit costs. Which model is best for your company will depend on your evaluation of potential sales.
One thing to be mindful of with Amazon, when you work with Amazon and especially the Fulfillment by Amazon service, you are helping build Amazon's brand, not your own. That means a long wait before you start seeing loyal customers.
eBay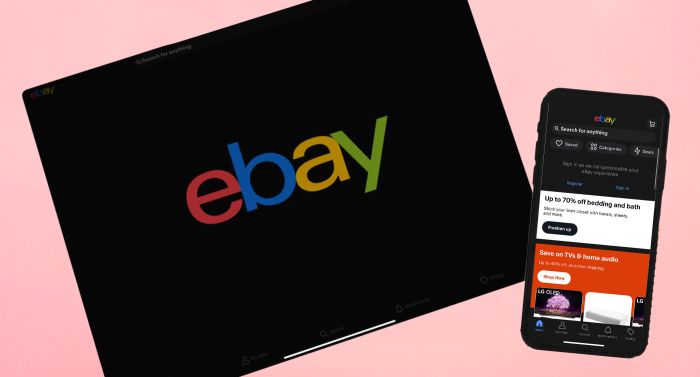 eBay began in 1995 as a way for people to sell items to other individuals. With a serious rebranding, the website has become a marketplace teeming with online stores selling directly to consumers. Your small business can take advantage of the change.
eBay is still wildly popular with consumers in search of a good deal. Unlike classic eBay, you can now select your listing style, so you do not need to manage bids to be on eBay. Like Etsy, eBay lets you set up your little store with minimal branding touches.
The eBay fee structure depends on the category of your products and the type of listing. Potentially, you may need to calculate multiple offsets for your products. While tedious, it does not make eBay unviable.
With the options on eBay, it's hard to discount the platform out of hand. However, it requires more careful consideration than some of the competitor's platforms.
Handshake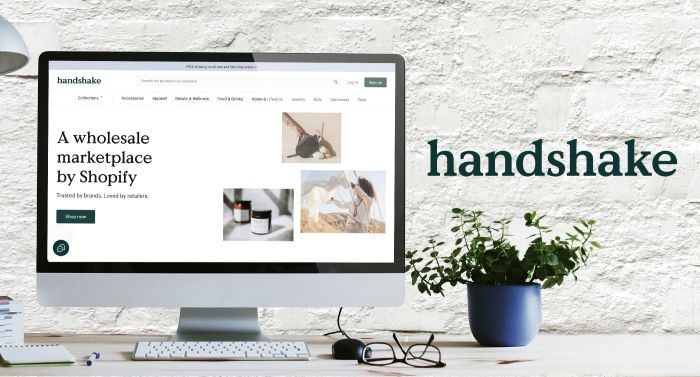 If you're in the business of supplying other companies with unique goods to sell, Handshake is a good option to consider. The platform is exclusively for wholesale, and your items must not be mass-produced to get an account.
With Handshake, you need to be approved to sell. The process is a little more in-depth than applying for an account but not much more. Once approved, you can make bulk sales with minimal fees.
Handshake directly integrates with Shopify, if you choose that as your website. That means your listings are already mostly done, and you do not need to redo store branding. This is very convenient during the setup process, as it means you do not need to duplicate effort.
Bulk sales offer many advantages, such as higher volume. However, you should ensure your small business can handle the necessary volume before getting too far into Handshake.
Bonanza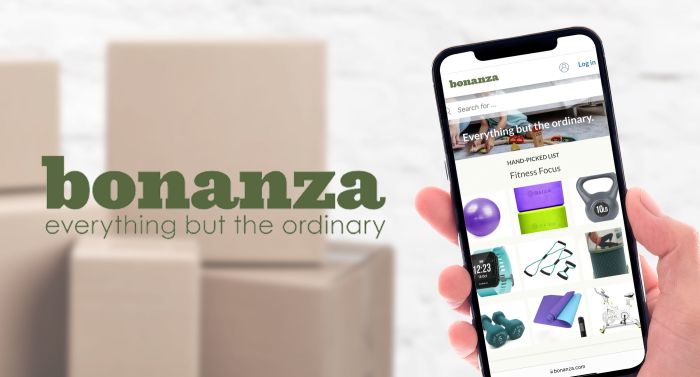 Bonanza is a newer platform but already receives millions of visitors each month. It is a hybrid of eBay and Amazon, trying to achieve a balance between the two. The platform boasts a wide customer base carrying everything from custom shoes to jewelry.
The trick with Bonanza is that everything has a set price and the ability to negotiate a deal. If a customer wants to pay the set price, the item is theirs. They can also negotiate with your company through the platform.
Bonanza does not charge listing or setup fees. The company also offers a low commission at a mere 3.5%, though those can be higher if you opt into the accompanying advertising platform. Bonanza also provides data so you can keep improving your listing.
As far as newer platforms go, Bonanza has it figured out for your small business. The platform even integrates with others like Shopify so you can manage inventory and listings from one location. However, being a newer platform, you are still taking a risk when signing up for an account.
Wrap up
Choosing where to sell your small business's products online is a significant decision. What you decide impacts where you spend your effort and the results you will see. Ideally, you will eventually reach multiple platforms. Starting to sell online requires a significant upfront investment in time and resources with few guarantees of success. Therefore, it's essential to find the right choice for your company.