Product Manager – Direct to Consumer
I find it a little odd to write about myself but here is my best shot. I am Elizabeth Gonzalez I am a wife, daughter, mom, dog mom, friend, an advocate for animals, and making more sustainable decisions to take care of our world. I am the middle child in a Mexican family and I have always been an adventurer and a risk-taker.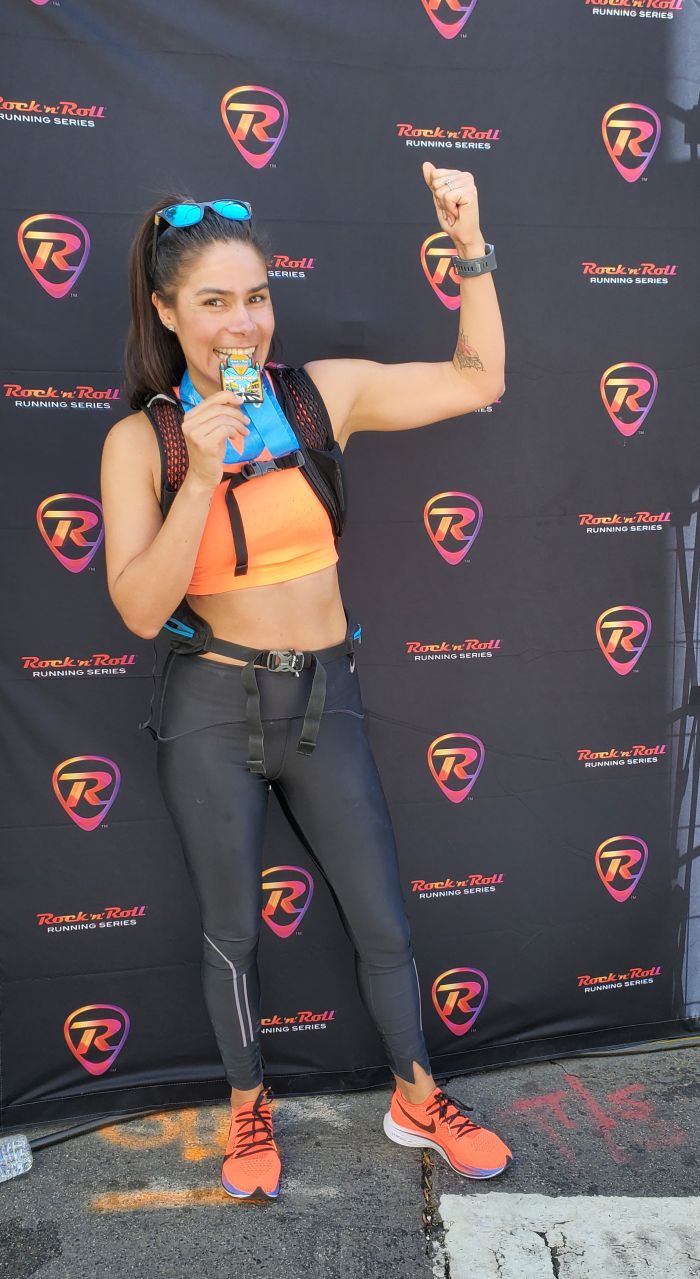 I love running because it's where I talk to myself and feel the most powerful. I have lost the count of half marathons I've done but I wasn't really interested in doing marathons until a year ago, right before I got pregnant with my first baby. This year I became a mom and a marathonist nine months post-pregnancy. I learned that I am one of those crazies that want to do marathons repeatedly, and that being a mom makes you feel invincible.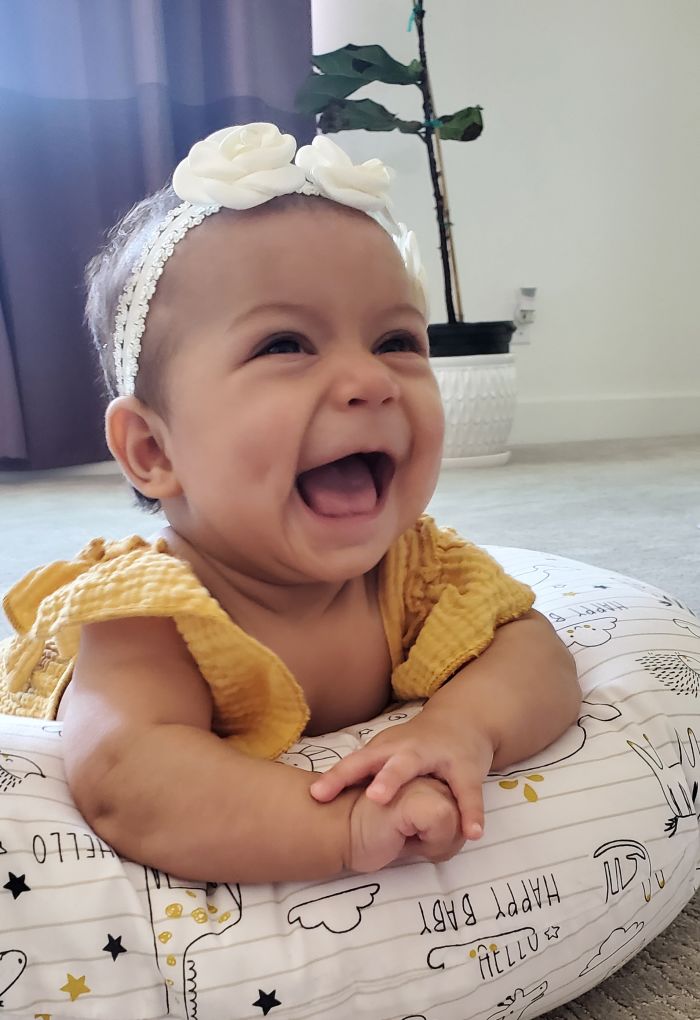 I also enjoy soaking up the sun at the beach, hiking, camping, traveling, and discovering new experiences with my family. I have been sky diving and my biggest adventure yet; I became a mom during this COVID pandemic, which has been a game-changer and a life lesson for me. My daughter has taught me so much I didn't know about myself.
My favorite quote of all time has always been to be the change I wish to see in the world. My princess has ignited a new passion for me to actively be that change so I can encourage her to be a strong woman that fights for her dreams and what she believes in.
A little about my story…
I studied Business Administration in Tijuana, Mexico. I love animals and good teeth (LOL), so I originally wanted to be a veterinarian or a dentist. I didn't make the cut and I didn't want to lose a semester in college, so I went for my third choice BA.
My mom and pretty much everyone I knew wanted me to be a lawyer. They said I would be a great one because I'm always feisty and wanted to win arguments and pretty much everything I had my eye on. Life had a different road for me.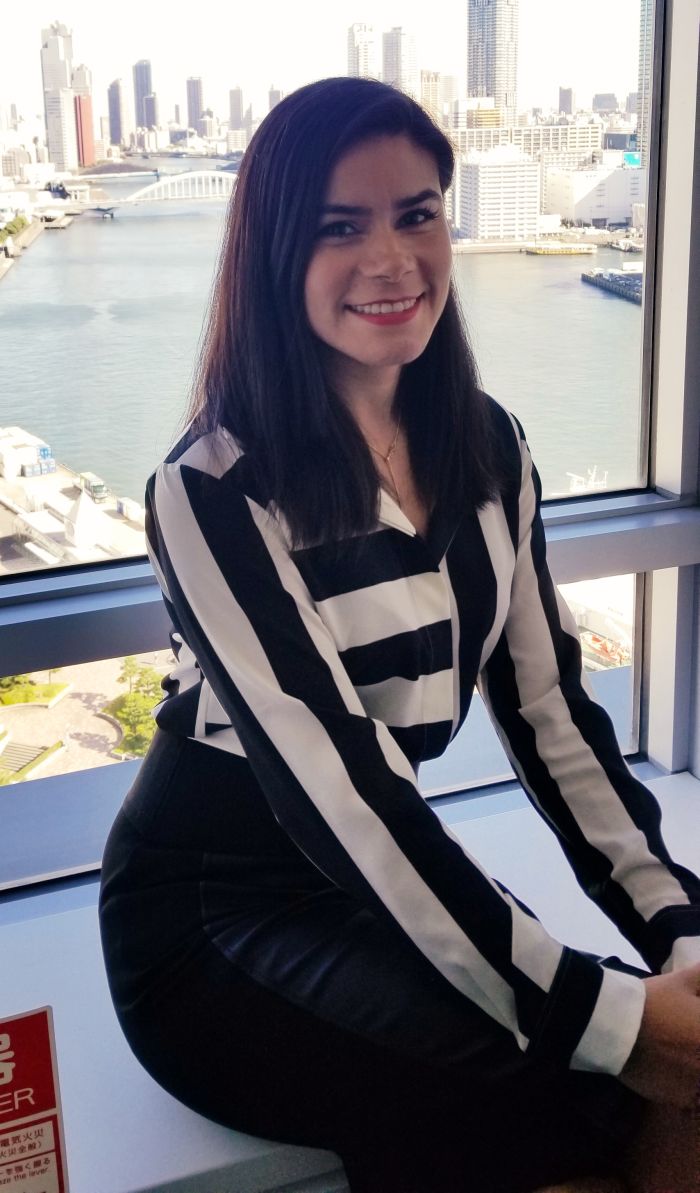 I've worked since I legally could. I worked my entire way through college. It wasn't easy but I think was one of the best decisions I made to kick off my professional career. I got my first job in the telemarketing world and stayed in that company for nine years. That is where I built my greatest professional foundation. I got to work in customer service, sales, retention, and technical support. I learned that listening to customers and being patient is key to being successful in any field.
I was promoted to quality assurance, training, and management positions, where I learned who I was as a leader, not just for a team but for other managers to meet contractual goals. In my early 20s, I was already traveling for business review presentations.
I left that position which I loved to take over the family business when my dad passed away, a hardware store my family had owned since I was 6 years old. I reopened and managed to grow the hardware business on my own for two years until I realized that it wasn't my dream, it was my dad's dream and I needed to go chase mine. This is when I entered the manufacturing world and two years later, Avery came knocking on my door.
My Avery life
My Avery journey started seven years ago at the manufacturing facility in Tijuana. I was hired as a customer service leader in 2014 for the new WePrint Business to develop our customer service processes from the ground up.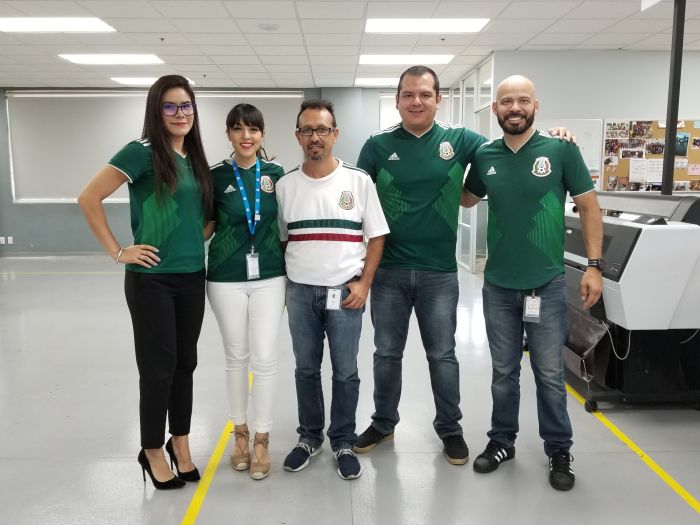 I remember walking into the manufacturing plant and thinking this is a great place to work. Everyone seemed to be very stress-free and very focused on their work. I was beyond thrilled to have the opportunity to develop an entire department for a world-renowned company like Avery, and most importantly, I felt ready.
I quickly found that I belonged to an amazing team that always recognized and trusted my expertise. I went from being a one-woman show to having a team of seven people that I brought on board. This is where I learned another life lesson. When you build a team you are not just looking for people that can do the job, you are looking for people that share your values and that are driven to collaborate and chase the same goals with you.
Being a part of such an amazing team and building my own, inspired me to continue to develop and push myself so I finished my first MBA in upper management and I got to travel through Europe and took a class in Spain.
Working for my dreams
As a part of my role, I traveled to the corporate offices in Brea, CA, where our customer service team is located. I remember thinking and dreaming of one day working at the corporate headquarters.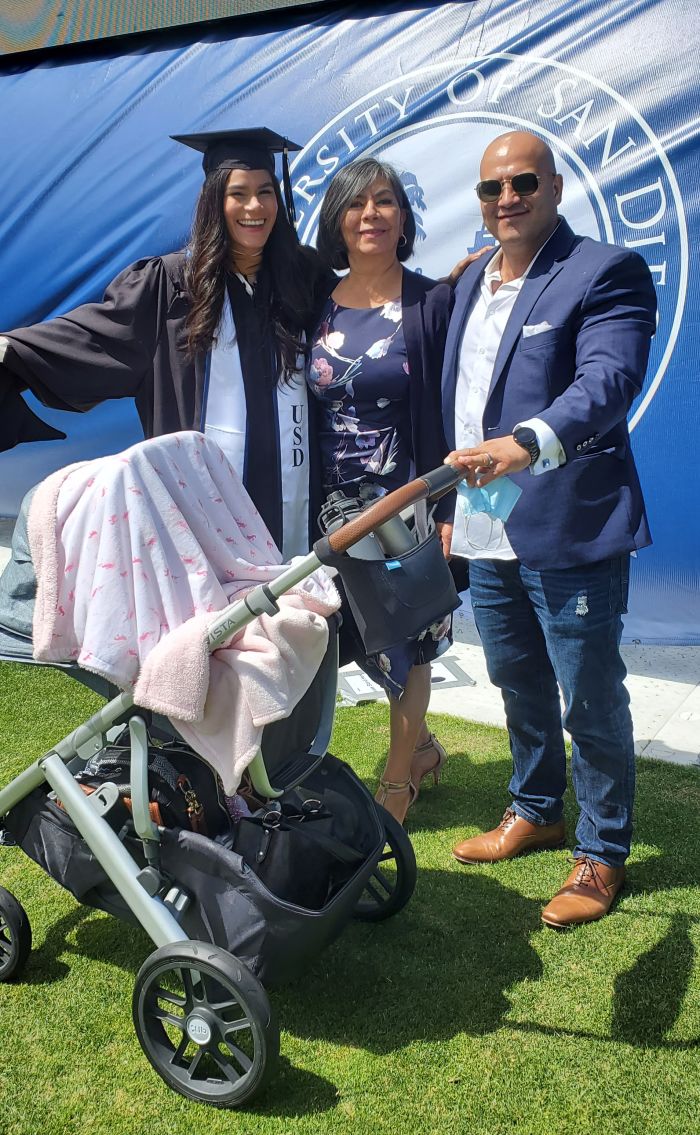 I am a big believer that you have to visualize, work and take daily steps toward your goals and where you want to be. In 2018, I was offered a position to lead our customer service team in Brea, and my dream became a reality.
Leading this team was a big challenge and responsibility. Avery is known for its top-notch customer service, so this was an amazing opportunity to put everything I had learned over the past 15 years to work and make something already great, even better, one customer at a time.
I moved to the United States with my husband and our three dogs to start our American dream. We bought our first house in 2019, I also finished my second MBA in Global Leadership from the University of San Diego. I got to travel through Asia while taking a class in Japan.
We completed our dream when we were blessed to have our very own princess to light up our home. Right after I came back from maternity leave, Avery gave me another opportunity.
I got to come back home to WePrint as a Product Manager, which is the group that I started with back at the manufacturing plant. I had come full circle. I am learning a lot and have the best bosses. They are smart, supportive and inspire me to give my best.
To wrap it up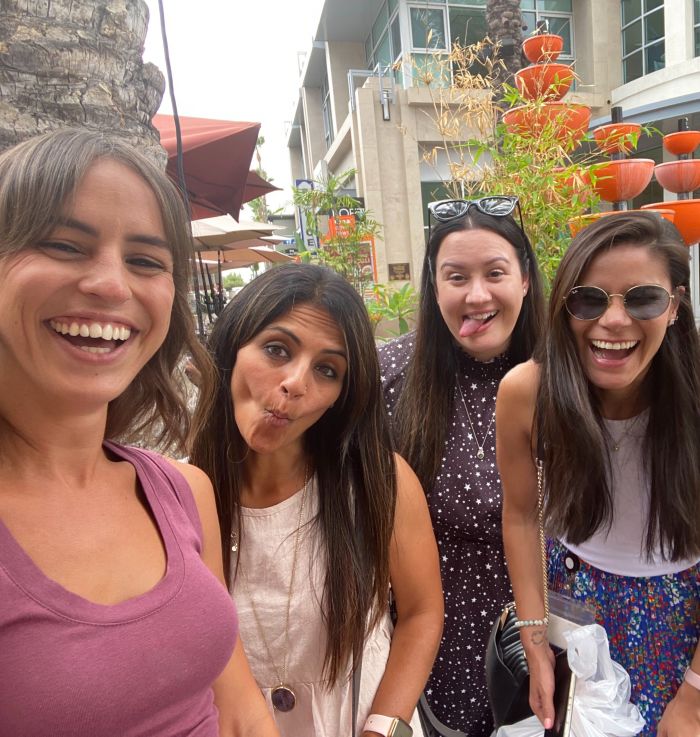 What I enjoy the most about working at Avery, is that it's given me the opportunities to grow, keep learning, and be challenged. I get to work with people that I admire and look up to and most importantly to have a work-life balance that makes me happy. The very best thing about Avery is its people.
I honestly feel very accomplished and extremely lucky. When I was little I dreamed of being an executive at a good company, and today I am right on track.