Sr. Copywriter/Content Manager – Direct to Consumer
This year marks my 10th year with Avery. When I started my career path while still in college, I never thought a label company would be where I landed. Many say I'm crazy to have left my first love and career. But sometimes life has another, better path for you.
For the love of the game
From a young age, I loved sports. Growing up in Fullerton, California, with two older brothers and a neighborhood filled with boys playing baseball in the street or basketball in our driveway, it was natural for me to watch or join in. My parents were also big sports fans. We had season tickets to the Rams, Kings, USC, and the Angels. My brothers taught me the rules of the games and how to keep stats and score. During their high school games, I was a fixture on the bench, volunteering to keep score and stats for the team.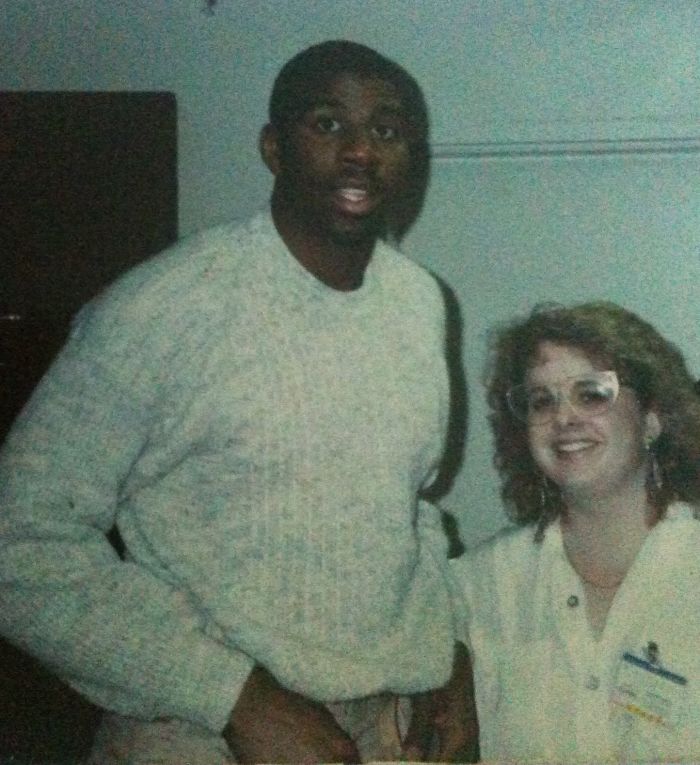 I was accepted into USC's new Sports Information Program and headed to Los Angeles. I always worked while in college. Along with working for my mom's catering business, I went from an usher at the Sports Arena to the press box for USC football and basketball, and the Rose Bowl game every year. I had internships with Fred Roggin at NBC Sports and the L.A. Clippers, the latter leading to a full-time job in the PR department.
The glitz and glam of working in the NBA were amazing but the pay was meager, kind of like the Clippers' wins. So when a sportswriter at USA Today told me about an opening in their L.A. bureau, I took the chance.
For two years I learned the ropes of journalism, covering everything from the L.A. riots and the L.A. Raiders to Jay Leno's first Tonight Show and the Emmy's. But I still wasn't making enough money to live in a decent safe place in Los Angeles, so I moved back to OC and took a job covering sports for the L.A. Times OC edition. During my 10 years of covering and editing articles about high school and college sports, I sadly watched the demise of newspapers and decided to move on before my job was eliminated.
Can you say CAP rates, mezzanine loans, amortization, LIBOR?
I learned them all, and fast, writing and editing monthly newsletters about new hotel and restaurant developments for a real estate finance publishing company. I spent almost eight years there before the 2007 financial crisis devastated commercial real estate and our newsletter subscriptions along with it.
For the first time in my career, I was let go. After watching dozens of newspaper colleagues get let go in the past, it was now my turn.
Avery to the rescue
Two weeks after losing my job, I got my job at Avery. A big change from my previous careers but just another challenge. I started with writing product descriptions for our website, display ads, packaging, and then Amazon.
When Avery launched its new custom printing service, WePrint, I was moved to a small team dedicated to the offering. My focus now is to help grow this part of the Avery business as well as our blank label sheets, by increasing consumer awareness and customer loyalty to our direct-to-consumer business (D2C).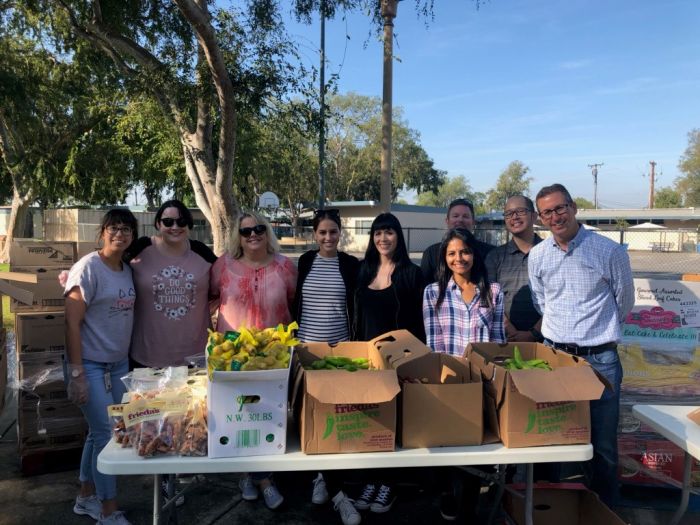 I'm still doing what I love, writing. It's still about the headline and grabbing the customers' attention. It's still about telling a story. But now it's also researching and writing SEO copy (yeah, I know that term now and what it means). It's about writing articles that help inspire and educate our readers. And I love it because I'm learning new things again, and as a bonus, I work with awesome people.
Our small team, dedicated to our D2C products, works extremely well together. From brainstorming to execution, we've learned to work quickly and turn quality projects around in days, instead of weeks or months. And the pandemic hasn't slowed us down, it's actually made us better. We communicate constantly and have made our processes more efficient. Whether creating landing pages, emails, banner ads, brochures, or blog articles, we all work together to provide our customers with the best experience possible. And we're still improving.
Finally time for myself
I may not get to hang with athletes on a daily basis or rub elbows with the stars anymore but to be honest, most of them are obnoxious anyway. Best of all, I now have my nights, weekends, and holidays free. I'm not standing on a cold football field at 10:30 p.m. trying to get a quote from an angry coach so I can write my story by 11 p.m, or listening to a soccer mom yell at me for something I wrote or didn't write about their teenage "superstar".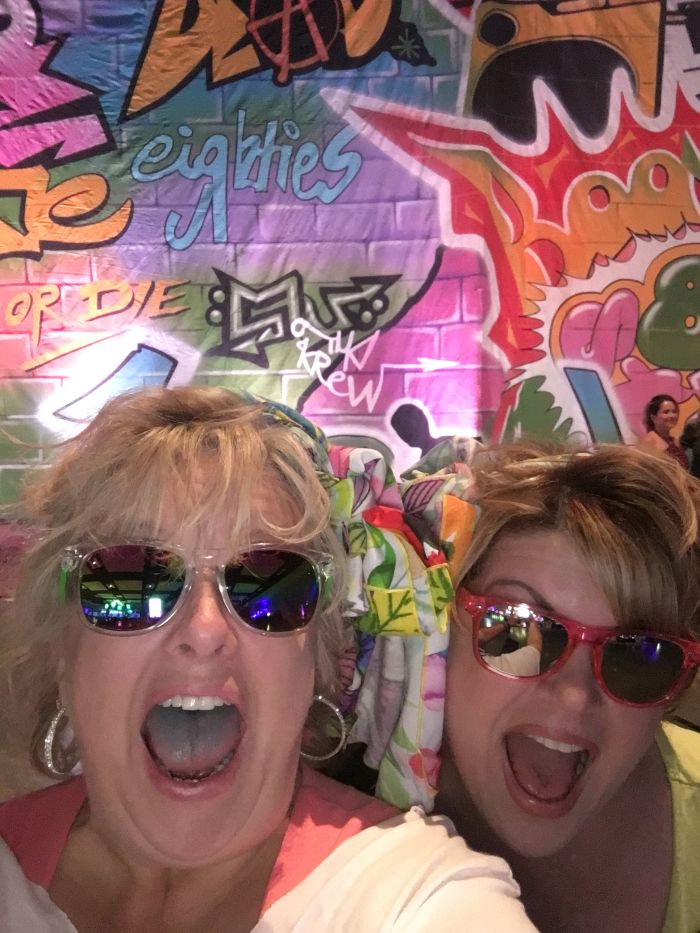 Now I have time to do the things I love. My best friend from high school and I can't wait to begin traveling again and going to rock concerts as often as possible. We saw 33 bands in 2019 and we're looking forward to resuming that soon. There is nothing better than live music.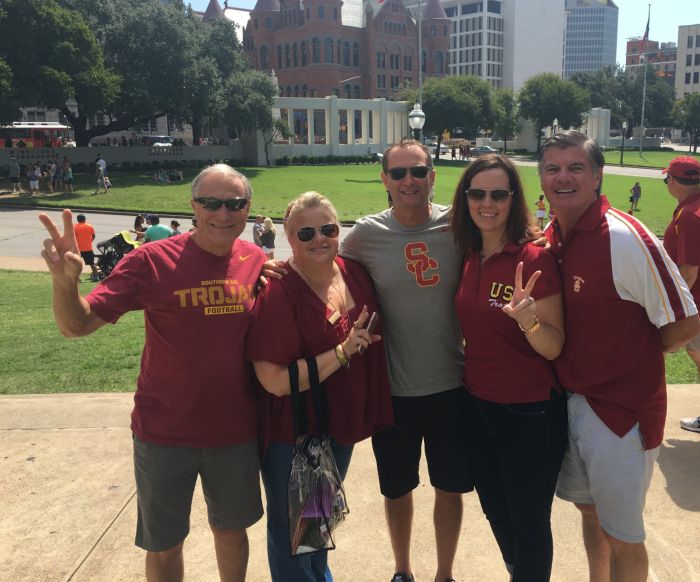 I'm also always in for a group trip to watch USC play football anywhere around the country. (I had season tickets for 30 years). From Virginia and Nebraska to Texas and South Bend, I love visiting different cities, stadiums, and fan bases to tailgate and just have fun.
But just being at home is never a bad thing. After years of fast life, now I appreciate simple things. Along with taking care of my elderly mom, I love cooking, gardening, and enjoying my life near the beach.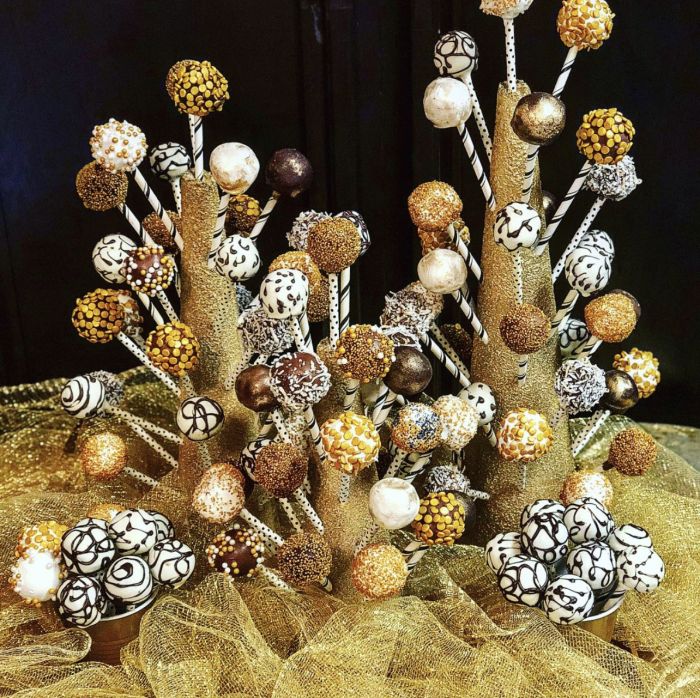 As a third-generation restaurant family, it's natural that cooking is in my blood. I'm constantly trying new recipes and cooking and baking for family and friends. Making treats for holidays and special events is fun for me, and is now expected by the family.
But my favorite things to do are just hanging on the deck playing with my two beasts, Ziggy and Precious, or going to the beach and watching the sunset over Dana Point.
It's the simple things you learn to appreciate after a long, fulfilling career.