Choose the label size
To give your jar gifts a thoughtful, personalized touch, you can design your own decorative labels with free templates on Avery Design & Print. Then simply print the labels from your printer, or have a printing service such as Avery WePrint™ take care of the printing for you.
Since jars come in all shapes and sizes, what label should you use? Whether you have a 32oz, 16oz, 8oz or 4oz jar, start by measuring the surface area where the label will be applied. Here are the labels that best fit the most popular jar sizes.
Labels for jar lids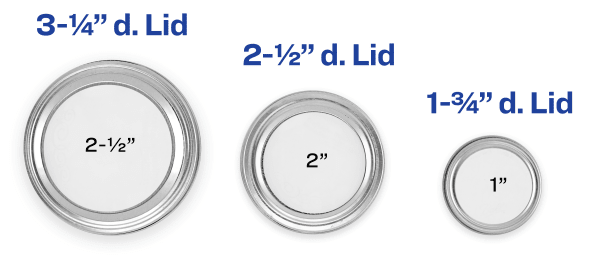 For a 1-3/4" diameter lid, use the Avery 1" Round Label (6450)
Round labels for jars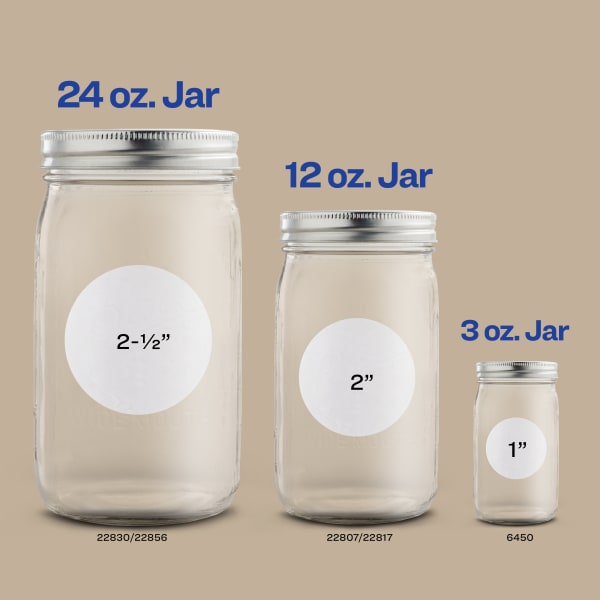 Small jars: Use the Avery 1" Round Label (6450)
Oval labels for jars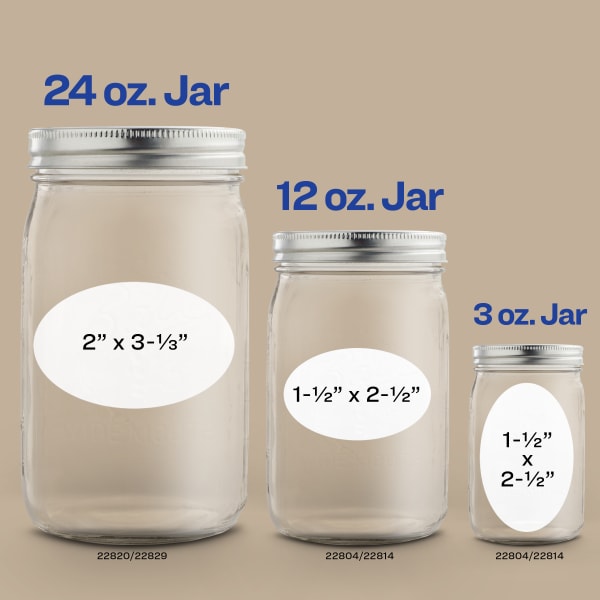 Shop now for round labels and oval labels you can print yourself. Or have Avery WePrint™ print your round labels and oval labels for you, with no set-up costs and low minimum order quantities. For more DIY gift ideas, visit avery.com/holiday.