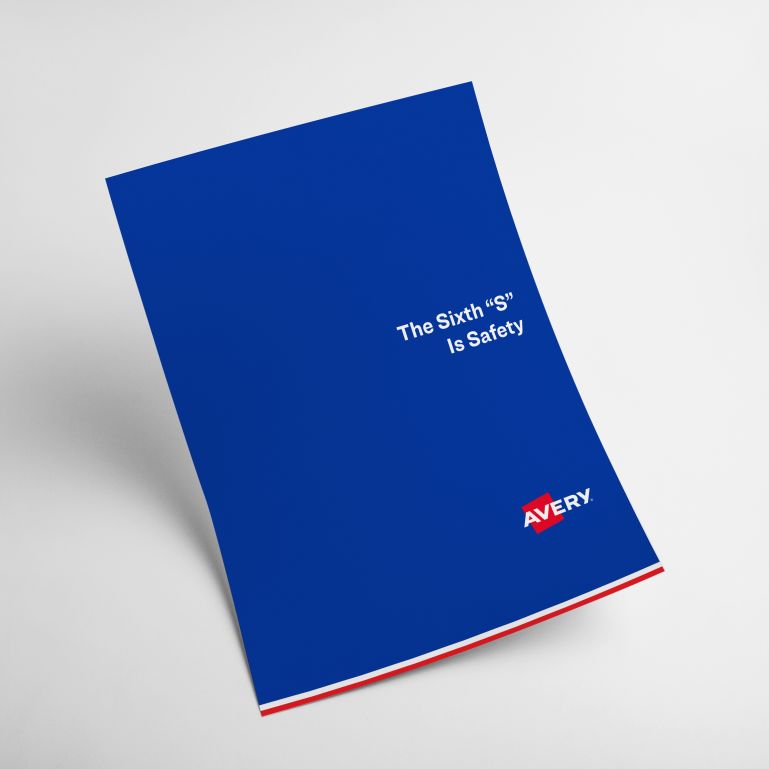 Learn about the 6th "S"
Role of Safety Signs in 6S
How to print signs in-house
Download Whitepaper
Engineered to stick strong, remove cleanly
Resistant to water, chemicals & abrasion
Hundreds of OSHA compliant templates to customize and print
Get a FREE Sample
1. What surfaces can I use Surface Safe Sign Labels on?
The adhesive is engineered to work on painted walls, drywall, metal and glass, without any residue or damage to surfaces. The Sign Labels can also be used on most hard, smooth surfaces like doors, desks and cabinets.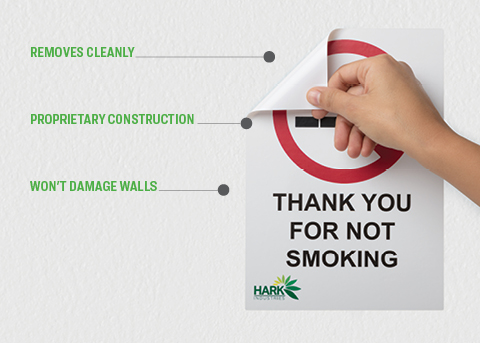 Back to top
2. How long will the Surface Safe Sign Labels be removable?
Though conditions may vary, the Sign Labels can be removed without residue or damage up to 3 years after application.
 Back to top
3. How durable are the Surface Safe Sign Labels?
The Sign Labels are made of polyester material that is chemical, water and tear resistant, so you are assured signs will last.
 Back to top
4. What chemicals can the Surface Safe Sign Labels withstand?
Surface Safe Sign Labels can withstand cleaners like IPA, Windex® and 409®, as well as motor oil, transmission fluid, brake fluid and hydraulic oil.
 Back to top
5. Can I use Surface Safe Sign Labels outdoors?
Surface Safe Sign Labels are recommended for indoor use. They can be used, however, for temporary outdoor use without a problem.
 Back to top
6. How are the designs provided OSHA and ANSI compliant?
Avery sign templates follow ANSI Z535 and OSHA 1910.145 design guidelines for usage of headers, fonts and symbols. Additionally, the material prints clearly and colors remain vibrant, for long-term readability.

Workplace Safety Labels & Signs Made Easy, OSHA/ANSI Templates & More
Protecting your workers is your number one priority. Help them avoid hazards and reduce risk of injuries/accidents with safety signs and labels designed for effective safety communication and OSHA/ANSI compliance.
Industrial-grade durability, expertly engineered adhesives, meticulous product testing and professionally designed templates help you educate your workers and keep them informed. Create more effective safety signs and labels on materials you can trust to work in your facility.
Got a difficult surface? Try Surface Safe products engineered to stick securely on a variety of surfaces, yet remove cleanly when needed. Quickly and easily update safety signs on walls without damaging paint or drywall. Surface Safe Sign Labels are ideal for creating safety signs and labels for surfaces where drilling screws isn't possible such as glass or metal drums.
Choose from a variety of workplace safety templates including OSHA/ANSI safety signs, inspection labels and more. Modify one of our professionally designed templates with custom colors, text and graphics or upload your own design. Save your work online for easy access any time you need to update or reprint safety signage.
Keep your safety signs and labels up to date and ready for inspection day. Order blank labels to print safety signage on-demand right in your facility, no waiting! Get custom-printed adhesive safety signs and labels shipped to you in as little as three business days. Low minimums, no set up fees.