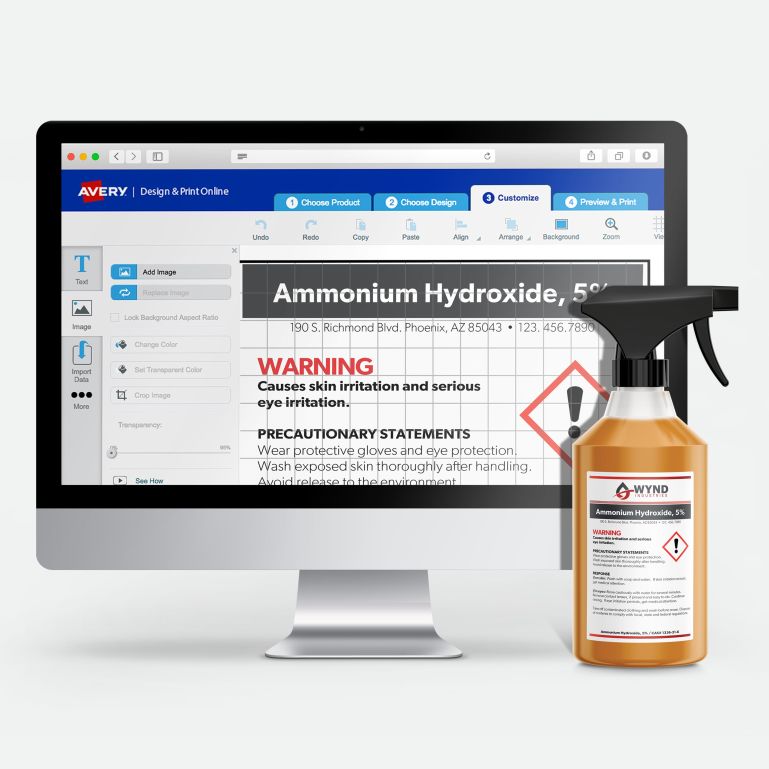 GHS labels in under 5 minutes
300k+ chemical database
Auto-fills chemical info, GHS pictograms & more
English & Spanish statements
Find Template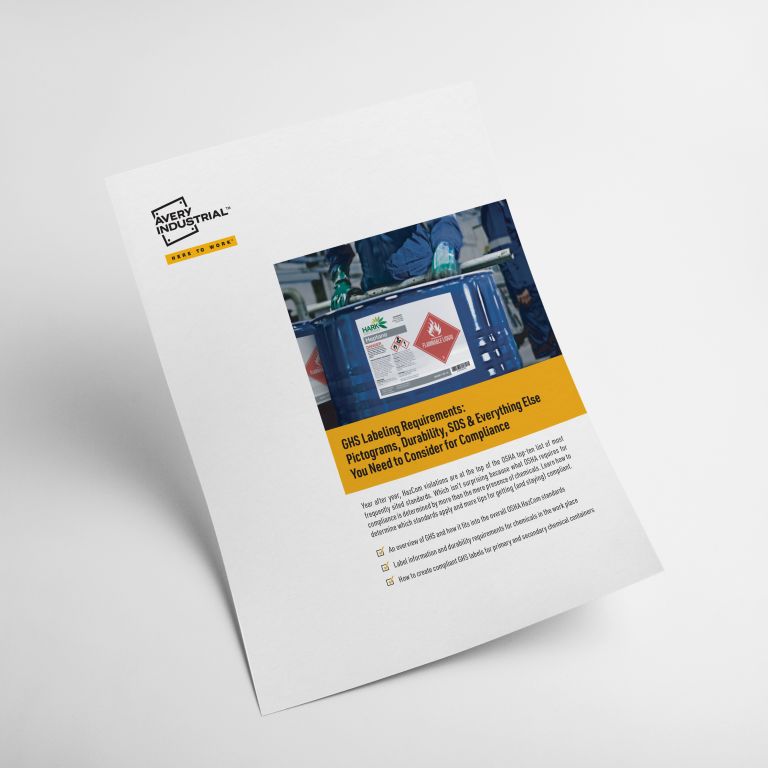 Required GHS Label Content
GHS Labeling Challenges
Tips to Help Get Compliant
Download Whitepaper
Streamline Your HazCom: Innovative Chemical Labels & Design Tools
Quickly and easily create custom hazardous chemical labels for your facility. Our innovative products and design tools help you create more effective HazCom labels including GHS labels, GHS pictogram labels, labels for hazardous waste and HMIS & NFPA hazard labels.
Chemical hazard labels and GHS label requirements are important to the safety of your workers and staying compliant with OSHA standards. Our GHS & chemical safety labels are engineered with safety, efficiency and compliance in mind every step of the way.
Choose from our award-winning UltraDuty® labels and other durable materials so you can trust that your hazardous chemical labels stay adhered and in good condition— even in tough environments. Our labels are meticulously tested to ensure optimal performance for the job at hand.
Order blank GHS & chemical labels by the sheet or by the package and print on-demand as needed. Make the most of your single color thermal transfer printer with our PrePrintables™ GHS label products. Take advantage of our fast, efficient custom printing services for chemical labels with outstanding print quality and GHS labels optimized for BS5609 Section 3.
With our easy-to-use online software you can design, print and save your work for future printing and updating. With an Avery Industrial account you have access to customizable HazCom label templates. Modify any chemical label template with custom text, graphics and more, or upload your own designs to blank label templates for perfectly formatted print files.
Looking to optimize GHS labeling? Our GHS Wizard® walks you through the process for creating compliant GHS chemical labels step-by-step. Signal words, hazard statements, precautionary statements and pictograms are automatically filled in when you enter the chemical name or CAS number.
Review, edit and customize the auto filled information with user-friendly design tools until your GHS labels are exactly how you need them to be. Save your work online for future printing and updates with no software to download.