Custom Bumper Stickers
Order car stickers that you can personalize & order online in minutes. Make bumper stickers for cars, funny bumper stickers, political bumper stickers or any creation you want. Easy to customize with our free templates or upload your own images.
1 Bumper Sticker Starting at
$7.00
(USD)

Free templates to help design your own bumper stickers
Personalize one of our templates to create your own custom bumper stickers. Select your preferred theme to find templates you can easily personalize for your bumper stickers.
Ready to let us print for you?
---
Order custom bumpers stickers online
Buying professionally printed bumper stickers from Avery WePrint means no mess and no hassle and premium quality. Using Avery WePrint to create bumper stickers means you will sell or pass out a quality bumper sticker that will end up on cars throughout your local area.
Whether the bumper stickers are personal, political, business, Christian, or just cool, it's a great advertising opportunity. With Avery WePrint, you get the best quality bumper stickers available. We offer no minimum orders and no hidden fees. Order just one sticker or 1,000 personalized bumper stickers. The more you order the more you save.
Learn more about Avery WePrint.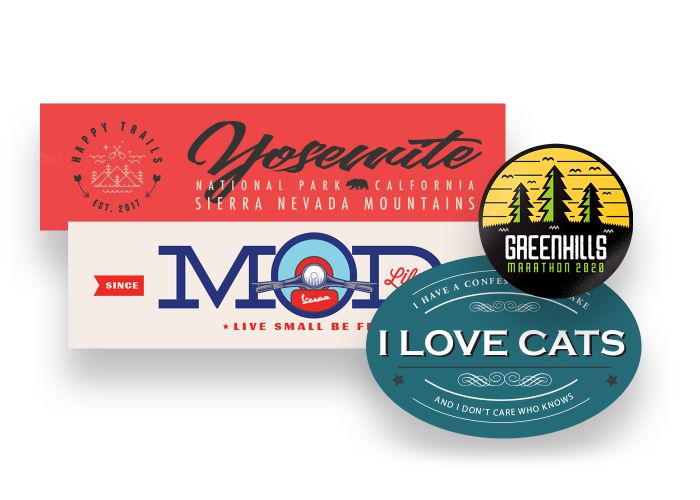 ---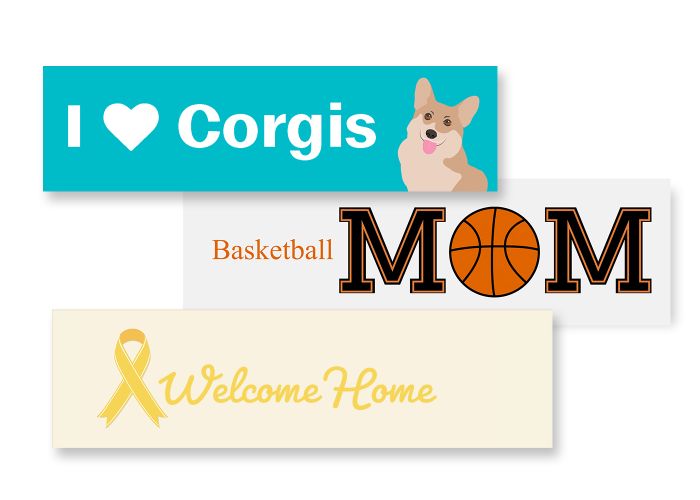 Exceptional car bumper stickers that last
Avery bumper stickers are a fantastic option for custom bumper stickers that last. We test our unique white vinyl material for durability, waterproofing, and UV fade resistance.
In addition, Avery bumper stickers carry an 18-month removability guarantee, perfect for designs like political bumper stickers that go out of date. That guarantee goes for glass, painted metal, or most plastics, so you never need to worry about your car with these bumper stickers.
---
Your shape, your size, no charge
Take the guesswork out of how to make bumper stickers and start designing today. Avery never charges extra for custom shapes and sizes, which makes it easier to create the exact bumper stickers you need. From cute to political to Christian religion, there's a bumper sticker for you.
Even more obscure options are easy to make with Avery. For example, anime bumper stickers require many vibrant colors to look amazing for years. We deliver cool bumper stickers that help you express yourself, spread the word about your business, or support a cause.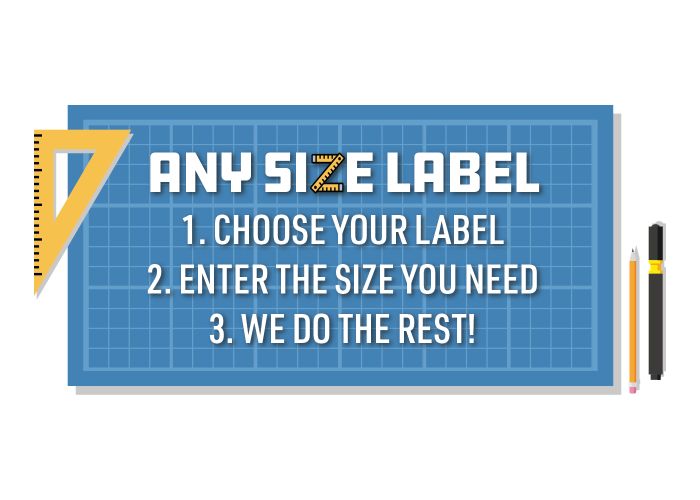 ---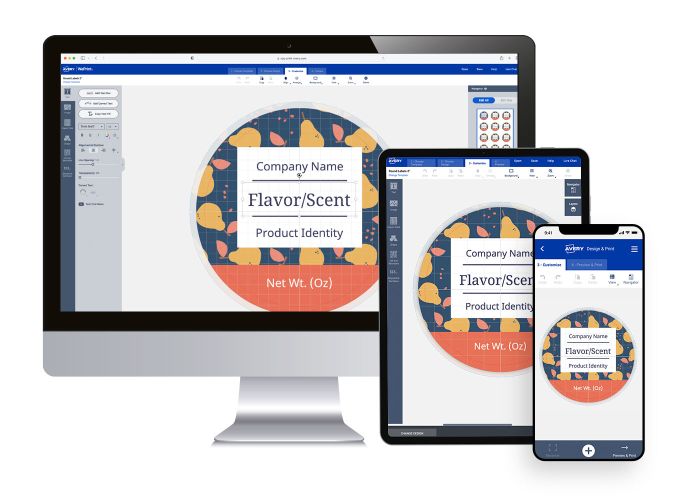 Easily create your own bumper stickers
Designing with Avery is easy. Not only is the Design & Print software intuitive, but we also offer professional templates, so your message is visually impactful as well. Simply add any graphics or text you want to, and you're ready to order your custom car or truck bumper stickers.
You can upload your own artwork or use our free templates and use the drag-and-drop to easily customize your bumper stickers. Just choose the size and shape you want, then personalize your bumper stickers and order. It's that easy.
---
Customer service you can rely on
If you have any questions or need any help with your bumper stickers, please reach out to our amazing Customer Care Team at (800) 942-8379 or by chat.
Avery's California-based customer support can help with any aspect of the bumper stickers ordering process. From custom orders to design help, give the Avery team a call today for the perfect bumper stickers.
All Avery products are 100% satisfaction guaranteed. Simply let us know if something does not meet your expectations, and we'll make it right.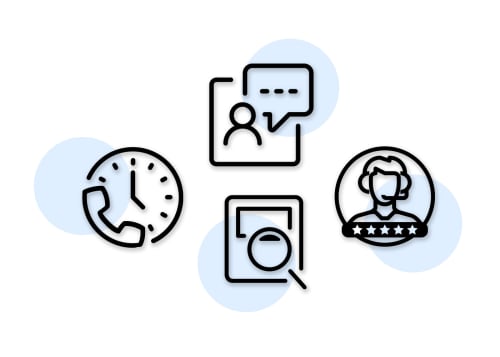 Exceptional print quality
Low minimums—no setup fees
* Flat rate shipping offer applies to economy shipping only. Free shipping offer applies only to orders with a merchandise total of $50.00 or greater (after discounts, before shipping, and tax). Offer applies only to economy shipping and to orders shipped within the continental United States and Puerto Rico. Offer subject to change.