Favors are a thoughtful way to thank your guests for attending and sharing your special day. But favors don't just have to be purely decorative—they can be functional and practical, too. Take a look at these ideas for creating sensible celebration souvenirs that are more than just pretty little things.
Potted Plants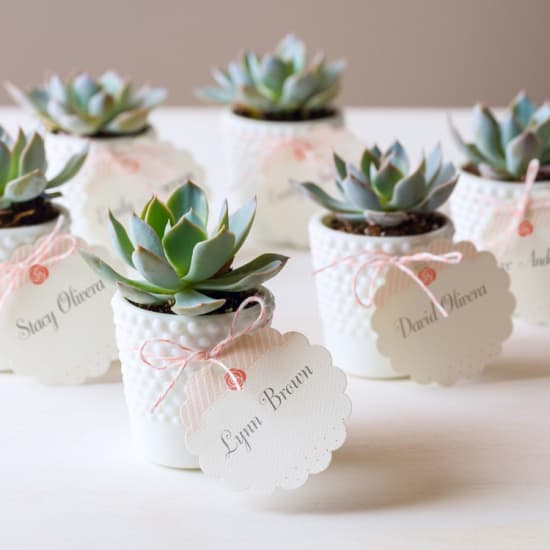 Succulents, herbs or other potted plants add lively greenery to reception tables. Use personalized, printable tags to turn them into place cards, and add directions for plant care on the other side. Little containers make them easy for guests to take them to go.
Place Settings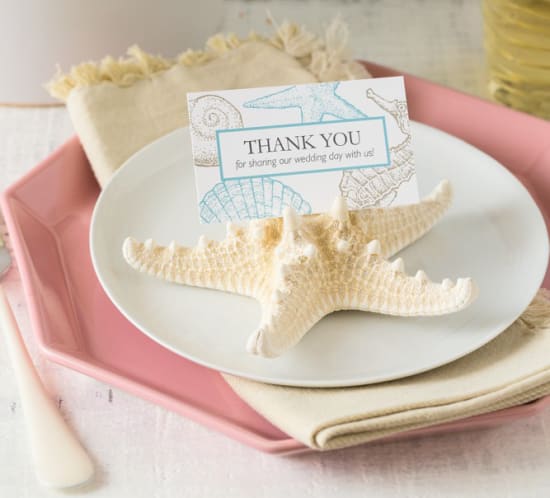 Much like potted plants, using decorative favors as place cards are a practical way to make your wedding supplies do double-duty.
Scalloped tags on fruit and cheese baskets make inviting treats for guests to nibble on before the meal is served. Business cards are the perfect size for creating simple place cards, and can be attached to takeaways that match your wedding theme. Personalized bottles of bubbly ensure everyone has their drink ready when it's time to toast the happy couple.
DIY Dessert Boxes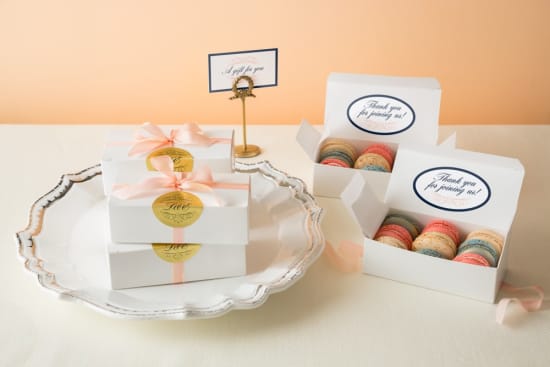 Setting up a dessert station gives guests the freedom to fill their own goodie boxes with the cookies, candies and treats they prefer. Pre-label empty boxes with personal sentiments on the inside lids. Leave decorative seals and pre-cut ribbon on the table so guests can pack up their boxes of treats.
Gifts for Home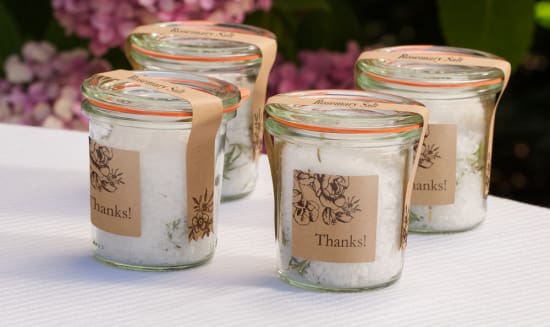 Favors that are useful long after the wedding are a popular trend. Simply decorate these items with labels that match your wedding theme.
Wooden cheese boards, along with fruit and cheese offerings, complement a rustic, outdoor wedding. Foodie gifts, such as these rosemary salt jars, are easy to personalize in a pinch.
Celebratory Send-Offs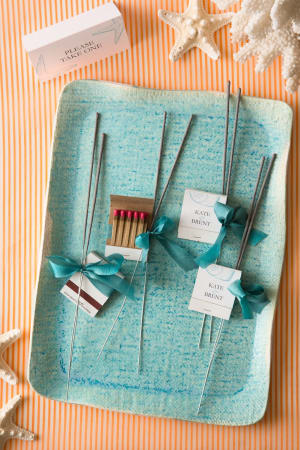 The tradition of throwing rice at the just-married couple has now blossomed into other unique ideas to send them off in style.
Tossing seeds instead of rice, or showering the married couple with flower petals or even fall leaves can create a picturesque scene. Give your favors a little embellishment with personalized labels or tags.
Other trends include blowing bubbles or waving decorative flags when the happy couple departs. For an evening send-off, sparklers create a glittering effect that light up the night.
Fun, practical, and personalized favors not only show your appreciation to your guests but in turn become gifts your guests will appreciate. Add a personal touch with Avery labels and tags customized with free design templates to take your favors from ordinary to extraordinary.