There's a lot to remember when planning a wedding. Here's one thing you shouldn't forget — be sure to thank wedding guests for sharing your special day with a small token of your appreciation. These wedding favor ideas are easy to personalize and put together, and are sure to be a hit with your friends and family.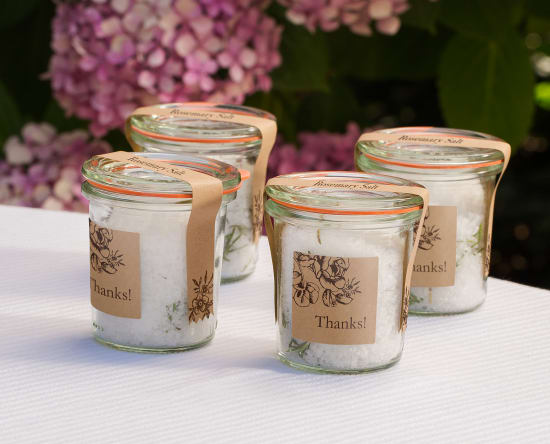 1. Jars of Homemade Goodness
Fill canning jars or other cute little containers with a homemade treat like rosemary sea salt that your guests will enjoy using for months to come. Add a personalized wraparound label across the top of the jar as a seal, then add a label with a special "thank you" for your guests.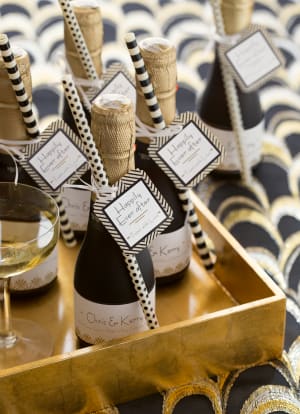 2. Personalized Bottles of Bubbly
Let's get practical. Nothing against those traditional Jordan almonds, but here's a wedding favor your guests will enjoy. Present them with a bottle of champagne or wine to take home and continue the celebration. Easily design & print a personalized label for the bottle and attach a matching printable tag around the neck. Cheers!
3. Sweet & Scrumptious Takeaways
For sweet treats for guests, wrap them up with cellophane, tie with a ribbon and add a pretty printed tag. There are so many different goodies and tags you can use to make the wedding favor all your own.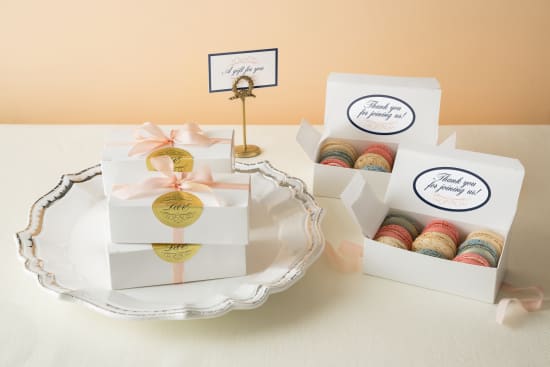 4. Pretty Little Packages
Surprise your guests with a lovely box of your favorite dessert or other treat. An inexpensive plain white box can become extraordinary when packed with delicious goodies and sealed with an embossed gold label. A personal message from the happy couple on the inside lid adds an extra special touch.
When you share your celebration with friends and family, show how much you appreciate them being there for your big day. With these memorable mementos and your personal touches, you can make your event truly unforgettable.
Suggested Products:
Avery Tags
Avery Kraft Brown Square Labels
Avery Round Scalloped Tags
Avery Embossed Round Labels
Avery Wraparound Labels