See how unique product labels & fun scents helped this men's grooming line grow
In this Avery customer spotlight, Voodoo Menscraft, a premium beard brand, shares its successes, its trials, and why the business uses Avery WePrint for its product labeling. Voodoo offers a variety of men's grooming products that are uniquely creative not only in their eye-catching labels but with their scent combinations as well.
The products are all made in America and never tested on animals. Also, the company only uses simple and natural ingredients that cleanse, moisturize and style beards. Thanks to word-of-mouth and producing great products, they have been able to grow their business in the ultra-competitive men's grooming industry.
 Jeremy Howald, the founder, is the artistic mind behind the company's amazingly creative product labels and he loves designing the weird and funny stuff you'll find. While co-owner Alex Canales is the master mixologist behind all the unique scents. Everything (except the wash & conditioner) is made in-house.
Q: How did you get started? What's your story?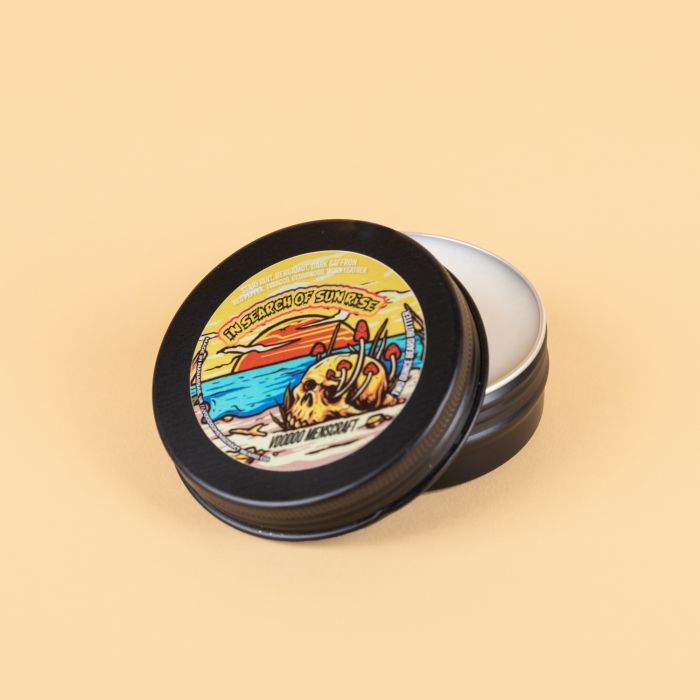 A: Voodoo Menscraft was created in late 2019 by Jeremy. He was tired of seeing the industry with the same bland cookie-cutter labels and dull scents. So that inspired him to bring each fragrance alive using voodoo mythology characters as well as anything in his imagination.
Alex joined Voodoo in 2021 and is the one that creates everything from scratch in Manassas, Virginia. From beard oils, butters, and balms to soaps, deodorants and wax melts, he puts his heart and soul into creating every new product.
Q: What has been your biggest success for Voodoo Menscraft ?
A: Our biggest success has been the bearded community, social media platforms, and word of mouth. We are forever grateful and humbled for the amazing support we get in the community. We strive to provide the best customer service, fast shipping, and the highest-quality and organic ingredients in our products. There is no room for shortcuts.
 Q: What have been your biggest challenges? 
A: As a small company our biggest challenge has been marketing because we can't afford big ads or high-paid beard influencers. Everything that we push out is thanks to our platforms and word of mouth. We are very grateful.
Q: What are your plans for the future?
A: We will continue to work hard to become a one-stop shop. We want to provide high-quality products to all bearded men, non-bearded, and hopefully in the near future ladies' products as well. 
Q: Why did you choose Avery for your label needs?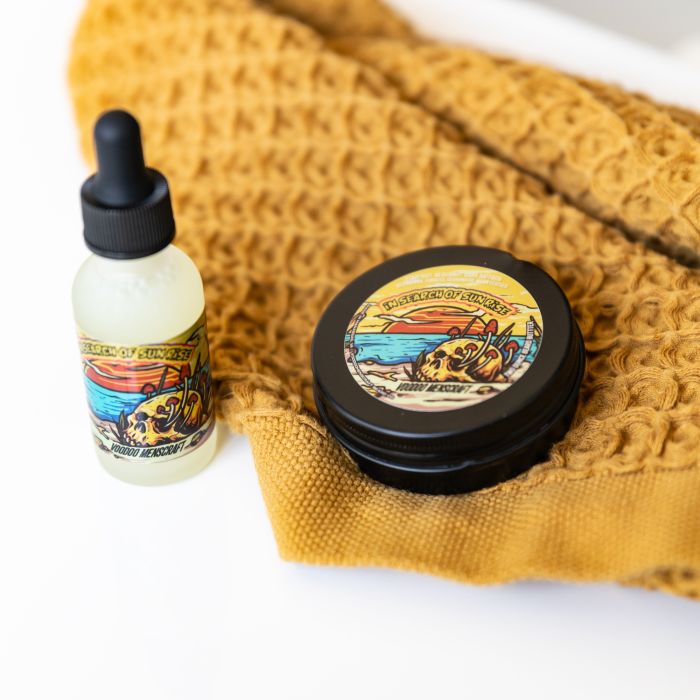 A: We have gotten nothing but amazing feedback with our labels. Avery offers high-quality products with an awesome turnaround time. Also, the customer service has been really good thus far and we appreciate the team. We will continue to use Avery for all of our labels.
Voodoo currently orders its labels from Avery WePrint, our custom printing service. They currently order silver metallic film and glossy white film labels on sheets to highlight their amazing product label designs.
To learn more about these awesome guys and their small business, visit Voodoo Menscraft. Also, you can also check them out on Instagram and Facebook as well!